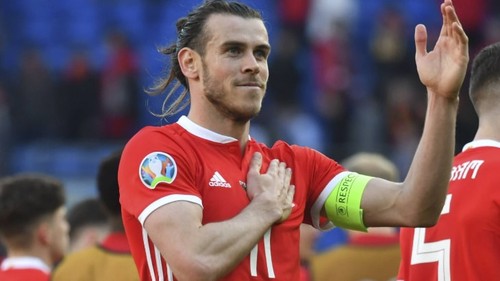 Hungary
Despite the fact that Hungary lost 2:0 in the first round of Slovakia, the team leads its group. All thanks to the victories over Croatia (2:1) and Azerbaijan (1:3).

It turns out that the Hungarians have 6 points. Goal difference is +1. Exactly the same results are now showing Croatia. Since the Croats will not play due to the lack of a rival, the hosts will have the opportunity to go to the unequivocal leaders of the E rating
The Magic Magyars play well at home. They won the last 4 home games. These were almost identical results - they scored 2 goals each. It is also worth noting that during this period only 2 goals were hit in the "tricolor".
Wales
British victory is a must. In any case, they can not play because it will lead them away from the second line. In case of victory, guests can get to the second or first line, but everything will depend on the difference of goals.
So far, the statistics for Wales are as follows: 3 points scored in 2 matches, 2 goals scored and 2 goals conceded. In the first round, the team beat Slovakia at home with a minimum score of 1:0, and in the second round - lost to Croatia 2:1

Prediction:
The British can not lose points and they know it. Hungarians are interested in breaking away from Croatia, while there is a possibility. Yet the hosts are now better at home than guests away, so we will bet on the first. Victory of Hungary for 3.03 @ PinnacleSports