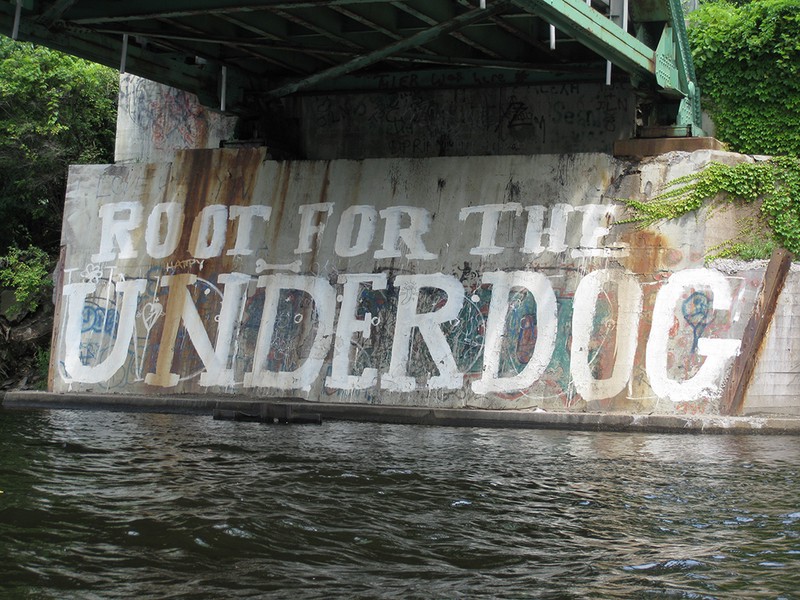 In betting most people tend to look for the team who they believe is most likely to win. Then when they figured that out they would look at the odds available on backing that team to win. Having odds available of 2.00 or more on a team that you consider the favorite to win, can indeed be a very good bet. This is something that I like to do myself as well. However, there are different betting strategies that can work out really well if you understand the logic behind it. Instead of backing the favorite, you would lay the favorite.
Laying the favorite
When laying the favorite you are basically backing the underdog. In football/soccer (and some other sports) there's also the option for a draw. Backing the underdog when a draw is not an option is simple, you would simply place a bet on the team that is not the favorite, but why would you do that? Generally only when you believe that the chances of that team winning are higher than what the odds are telling you. It would however only be beneficial in case that team beats the favorite, which is less likely than that the favorite would win.
In matches where a draw is an option, backing the favorite does not automatically mean that you win you bet. As the draw occurs, you would not win. Therefore with most bookies, there is an option to back the favorite or underdog including a draw. The odds will be lower of course, but you take away the need of a win, as a draw would be successful too. If you feel that the favorite is going to struggle, that would be a very good option to go for.
Other options
Laying the favorite, or backing the underdog in general as described above is interesting, but it's not the only option you have. Some people like to place a bet on the underdog and then when the favorite does indeed struggle they cash out. If the underdog takes the lead, but you fear that the favorite will still pull it off late in the match this becomes an option. In order to be using this tactic, you would need the opportunity to follow the match live.
Backing the underdog with Asian Handicap

My personal favorite option is to back the underdog using Asian Handicap betting. This type of betting allows you to bet with additional whole or partial goals, or to remove whole or partial goals from a team.
With this type of betting you can back the favorite despite giving them a disadvantage. Backing the favorite -1.5 goals, means that you will win your bet if the favorite team wins by two goals difference or more, as you will deduct the 1.5 goals from the final result. A team winning 2-0, will then win 0.5 s. 0, whereas a team winning 1-0, would eventually lose -0.5 vs. 0. If you would be backing the underdog +1.5 goals, you would only lose the bet in case the favorite does not struggle as much as you expected them to struggle. In this case, you would lose the bet if the favorite wins 2-0 or more as your underdog will only receive 1.5 goals on top of the final score. If the favorite wins the match 1-0, 2-1, 3-2, 4-3 or any other fancy one-goal win, you will still win the bet, despite backing the underdog. The underdog loses the match, but you win your bet because you gave them 1.5 goals on top of the final score. A 1-0 win to the favorite then become a 1 vs. 1.5 in the underdog's favor, making you a winner.
Below I will provide you with some matches being played tonight and tomorrow, which in my opinion are very suitable for backing the underdog with Asian Handicaps.
Bets or tonight, tomorrow and Monday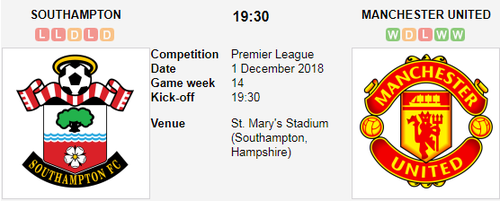 Southampton does not have the best season so far, but neither does Manchester United. Before today Southampton played at home six times, of which they won none, drew four times and lost two times. This shows that even a team in 19th position in a league with 20 teams is more likely not to lose than to lose at home. Their draws were against Burnley, Brighton, Newcastle, and Watford. None of these are considered top teams though. Manchester United won both their away matches in the UEFA Champions League so far, including the comeback against Juventus. It shows that they are capable of winning away matches. Out of the seven league matches on the road, however, they won three, drew one and lost three. Which shows that they are as likely to win as they are not to win. The losses were against Brighton, West Ham and, Manchester City.
Current odds for Asian Handicap on Bet 365 are available for 2.75 (+0.0) and 1.83 (+0.5). When playing the +0.0 bet you would win if Southampton, with a draw you would get your money back. In case you would play the +0.5 bet you would win with both a Southampton win and a draw. I don't see Southampton win, so for me, the +0.5 makes the most sense here.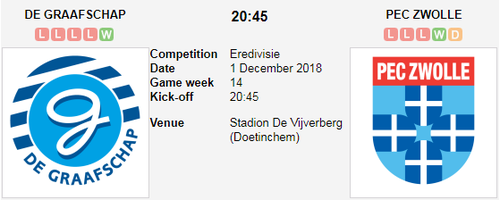 Sometimes you also need a bit of background information on teams. De Graafschap and PEC Zwolle play in different cities, but the clashes between the teams are considered rivalries. The rivalry lives more on the De Graafschap side and knowing that their fans will support them massively, this will give them an advantage despite being the underdog. Both teams met in October in the Dutch Cup and PEC Zwolle managed to win 2-5. You can be sure that De Graafschap wants some revenge here. There's only one point between them in the rankings and De Graafschap leads the head to head when looking at the last 15 matches between the teams. Seven wins, three draws and five losses, which includes the 2-5 mentioned above. There's definitely value in betting on De Graafschap here. Current odds at De Graafschap +0.5 are 1.90, again on Bet 365. Good value for a home win or a draw in a derby match.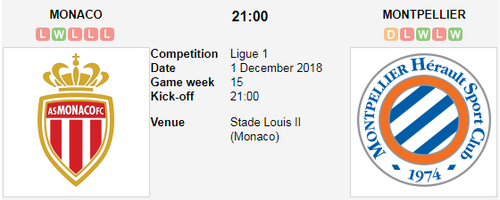 The bookies consider Monaco the favorite despite being 19th in the rankings, and Montpellier being 3rd in Ligue 1 at the moment. This is based on the players in the squads, Monaco's history (still) and the fact that Montpellier did not win three of their four last matches. Monaco is, however, missing twelve players due to injuries and have not won at home in their last nine matches. Montpellier has only lost one of their last nine away matches. No reason not to support them in my opinion. A bet on Montpellier +0.00 for 2.04 is pretty good value knowing you would get your money back in case of a draw.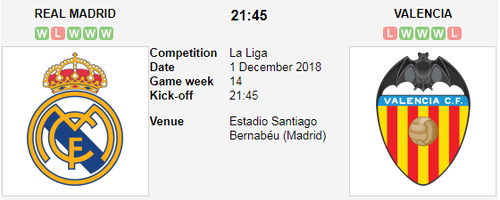 Real Madrid is struggling this season, but sometimes they still show what they are capable of. Valencia also doesn't have a very good season but won three of their four last matches. Two of these were in an away match. This match can go either way and we want to make a profit. Betting on Valencia +1.5 gives us odds of 1.55, which is not high, but it's almost certain we would win the bet. We would win in case Valencia wins, in case of a draw, as well as when Real Madrid wins with one goal difference. Only if Real Madrid wins by two goals difference or more, we would lose.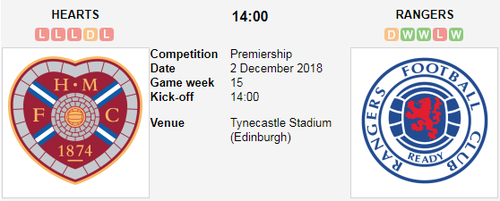 The Hearts of Midlothian were on top of the league for most of the season, but have seen a decline in their results in the last couple of weeks. They only managed one draw in their last five matches, but the four losses included two against Celtic. They lost 3-1 against Rangers in the Scottish Cup but in an away match. Rangers are doing much better in comparison to their results earlier this season. This doesn't mean Hearts has no chance at all when playing Rangers in their own stadium. The negative streak has to come to an end and this would be the perfect timing. Hearts +0.5 for a home win or a draw at 2.07 is a good bet.
Feyenoord is on a 14-1-0 streak at home. The last team that beat them at home was PSV 1-3 back in February, almost a year ago. PSV is currently top of the league as well and they are firm favorites with the bookies. Still, it is not very likely that Feyenoord will lose and historically seen they stand a much better chance against PSV than against Ajax. Feyenoord +0.5 for 1.70 odds would make sense in this match.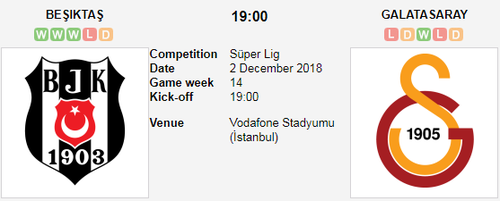 Besiktas at home is very tough to beat, still, they lost twice in their last five matches against Antalyaspor and Sivasspor, certainly not the teams you would expect them to lose against. Galatasaray is three points ahead in the rankings but struggles on the road this season. It is not likely that Galatasaray wins this one, but it's not impossible. Odds of 3.30 on Galatasaray +0.00 will return your money in case of a draw and will provide you a nice profit in case they pull it off.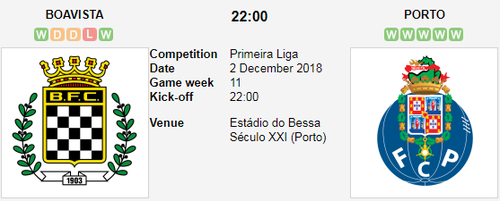 City derbies are always something to look out for and to be aware of, especially when the underdog team plays at home. They could lose heavily, or they could cause the unlikely upset. Boavista vs. FC Porto is no difference in that aspect. It is indeed not very likely that Boavista will get away with a win, but there is a possibility to bet on Boavista and still get away with it if FC Porto beats Boavista. Bet on Boavista +1.5 and we will have a very nice bet for 1.93 in odds.

Fenerbahçe is the current number 15 of Turkey, whereas Kasimpasa is second behind Istanbul Basaksehir. The home team only manages two home wins so far this season and has been struggling massively. Being one of the favorites for the title at the start of the season they have not been living up to their standards. It has been completely different for Kasimpasa, who is having a great season so far. It seems like the bookies are giving the home advantage the overhand here, That is fine, because I don't think Fenerbahçe will win this game. Kasimpasa +0.5 is at 2.10 a very good opportunity.
Hall of Fame

This article is my entry for this weeks Hall of Fame contest organized by @liuke96player. In this contest, he supports new and struggling writers by gaining some attention, subjects to write about and the chance to win some SCR. Feel free to participate in the event yourself in this, or the upcoming weeks.