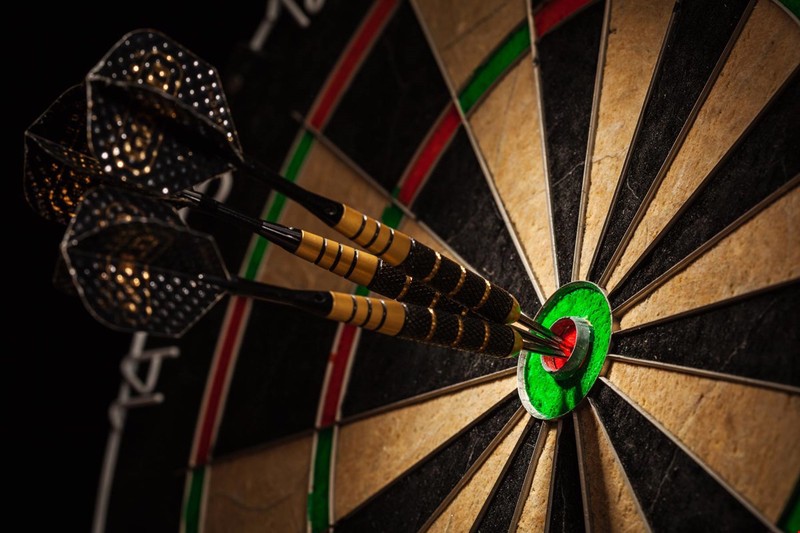 Yes, people, the darts is here! From now on until mid-January there will be two World Championship tournaments of darts. The most important one, the PDC World Darts Championship starts today, whereas the one organized by the BDO (with generally less good players) will start in January.
This year the PDC field has been expanded from 72 to 96 players. The preliminary round has been dissolved, meaning all players will play in the first round as a minimum. The top players will receive a bye for the first round, however. Also, this year two women will be present in the main draw.
I will be aiming to provide daily betting tips on the matches to be played. If you have any questions, please let me know and I will do my best to answer you as soon as possible. The matches of the first and second round are following the best of 5 sets format. A player needs to win 3 legs to win a set. If it's 2-2 in sets and 2-2 in legs, the tie-breaker will be played. Players will need to win by 2 clear legs until it's 5-5 in legs. In that case, players will throw one dart for the bull. The one closest to the bull will start the decisive leg.
These are the matches for today, Thursday 13 December 2018:
Jeffrey de Zwaan (NED) - Nitin Kumar (IND)
The opening match will be between Jeffrey de Zwaan (number 44 in the PDC rankings) and Nitin Kumar (number 2600). You can imagine that De Zwaan is the massive favorite for this encounter, which is also what the bookies think. Ranking 2600 is not representing the strength of Kumar correctly, however. He won the 2018 Indian Qualifier to secure his spot at the World Championship. He has simply barely participated in PDC events, meaning he was unable to score points. Still, we can see Jeffrey de Zwaan as the massive favorite for this clash.
De Zwaan is currently only 22 years old and still plays some of his matches at the PDC Development Tour. In the last two months, he reached the semifinals in two of such events, as well as he won matches against Dimitri Van Den Bergh, Dave Chisnall, and Jelle Klaasen. De Zwaan is an all-around player who can throw averages over 100 with three darts, he is capable of throwing maximum scores, high finishes, and good checkout percentages. Kumar hasn't done anything like this at all. His biggest achievement of 2018 was his win in the Indian Qualifier in which he beat three opponents, winning twelve legs, just losing one. I can not see Kumar taking anything in this match, backing De Zwaan winning this 3-0, and winning the first set 3-0.
Under 3.5 sets at 1.30
1st Set Leg Handicap Jeffrey de Zwaan -2.5 at 1.95
Nitin Kumar Total 180s Under 1.5 at 1.45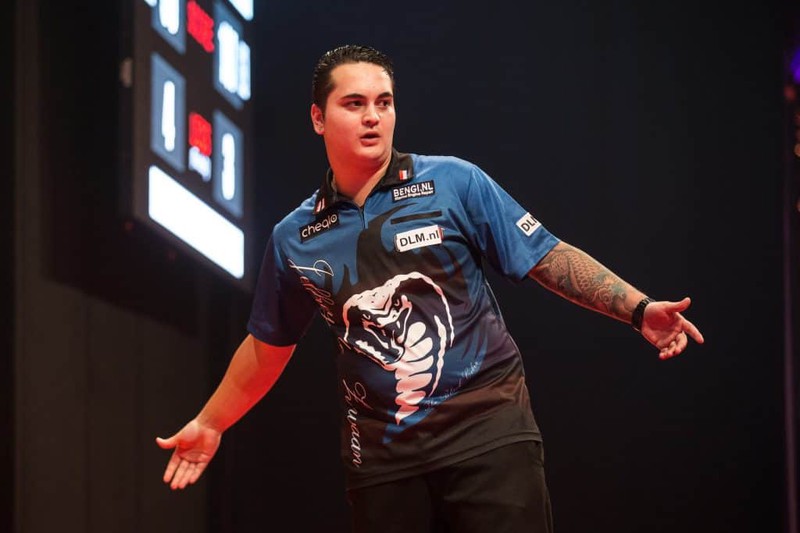 Martin Schindler (GER) - Cody Harris (NZL)

Martin Schindler is a 22-year old German player who has been present at some of the bigger tournaments for the last couple of years now. Despite his young age he can be considered to be in the top half of the 96 participants. His World Ranking of 46 would indicate that as well, even though I believe his abilities reach higher than that position. Just two weeks ago he lost the final of the PDC Youth World Championship against Dimitri Van den Bergh, 6-3 in legs. In November he won himself a ticket into the Grand Slam of Darts, one of the most prestigious preparation tournaments for the World Championship. On that tournament, he won against 7th in the world, Mensur Suljovic, but he lost his other two group stage matches. Schindler is generally averaging between 85 and 95 but is capable of averages up to 110. He's the type of player that gets these sort of high averages against the best players in the world. That 110 average and 107 another time were both against Michael van Gerwen. Schindler still lost the matches but showed what he is capable of.
Cody Harris is currently the 156th ranked player in the world and is 33 years old. Harris is one not to be underestimated. He is playing his games mainly on the Challenge Tour, which means he faces weaker opponents than most of the players present at the World Championship. The thing is, he is winning most of these matches and often gives the world class players a hard time whenever he faces them. He won two times against Simon Withlock (8th in the world) this year, however other than that he has not booked any notable results. Should he be able to upset Schindler? Absolutely, especially knowing that Schindler plays his best games against stronger opponents. The averages of Harris are similar, or perhaps even a bit higher than the ones produces by Schindler lately. I think this will be a tight match that can go either way, it might even go all the way into a tie-breaker here.
Cody Harris to win at 2.35 is a good value bet
Total sets over 4.5 at 2.85
Set handicap Cody Harris +1.5 at 1.60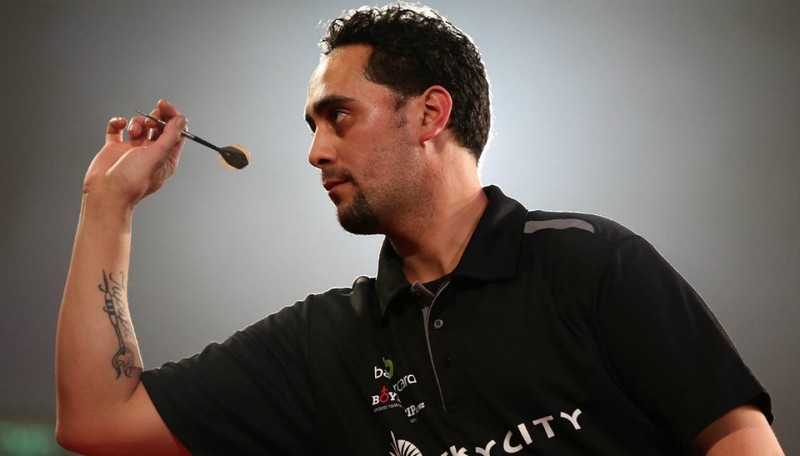 Jan Dekker (NED) - Lisa Ashton (ENG)
The first male vs. female clash this tournament. There will be two of these for sure, it's unlikely in my opinion that there will be a third or more. Let's not underestimate Lisa Ashton, however. She is, after all, a four-time world champion (2014, 2015, 2017 and 2018). The question is, will the Lancashire Rose be able to play at her best in this entourage? Even if she does, she will need to hope for an off-day from Jan Dekker, the current number 43 in the world. Ashton averages between 75 and 85, with from time to time some exceptional scores in the low 90's. Dekker's averages are generally above 90 though, but there are some occasions in which he underperforms below 90, or even below 85. Whenever that happens Ashton stands a chance.
Keeping that in mind Dekker is in quite a good shape. Since September, he has recorded wins over Gerwyn Price, Mensur Suljovic (6-0), Daryl Gurney and defending world champion Rob Cross. Ashton is on a good run too, as she is unbeaten in her last six matches, which were good enough to claim her spot in this World Championship, as well as winning the Zuiderduin Masters last weekend. Will it be good enough and stable enough to beat Dekker? Probably not, even though I would love to see one of the ladies eliminate at least one man during this tournament. I foresee a 3-0 win in sets for Dekker, as well as a 3-0 win in the first set.
First set correct score 3-0 at 3.55
The first player to score a 180 and most 180s, both Jan Dekker and both at 1.60
Lisa Ashton total 180s under 1.5 at 1.90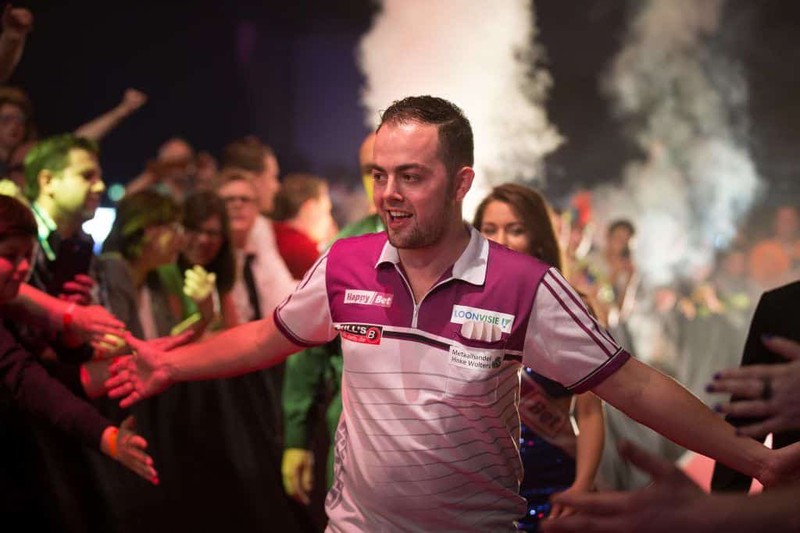 Rob Cross (ENG) - Jeffrey de Zwaan (NED)

It's a bit strange, but the winner of the first match will actually play another one tonight. I expect this to be Jeffrey de Zwaan as described above. Now, this could be a very interesting matchup. Rob Cross is the defending champion after he won last years world championship by surprise. He had been really good in the months before the tournament, but he was still relatively unknown to most people.
This year all the eyes will be on Cross, the question is for how long. Potentially we could here already see the first massive upset of the world championship. Jeffrey de Zwaan is certainly able to put Rob Cross in trouble. At the end of October, this already happened. Dekker and Cross met in Barnsley in the round of 64. Dekker won the match 6-2. Cross will be determined for a revenge, but will he be capable of doing so? Cross lost four of his last seven matches, including a 6-1 defeat against Cristo Reyes on the 23rd of November.
It is clear that Rob Cross is not playing his best darts at the moment. He will still be able to beat De Zwaan, but De Zwaan will certainly have chances against Cross. The fact that he played earlier in the evening may work in his favor, or against him. It depends also a bit on the average he threw in that first match. Rob Cross will need to win and he will feel the immense pressure on his shoulders, and he might capitalize. This should go to five sets, with either player able to win it. Most likely, whenever the odds become available, betting on a tight game and picking De Zwaan as the winner you might be able to find good value.
Total number of sets over 4.5 (odds not available yet)
Jeffrey de Zwaan to win
Jeffrey de Zwaan set handicap +1.5