The one who did think that the Binance Smart Chain integration would be the only thing Betfury would offer were wrong once more!
Today Betfury did start with the BNB festival; in which the prize pool is a whopping $150.000!
Let's see what they do have to offer!
BNB free boxes (aka BNB faucet)!

Until today? Betfury only had a BTC faucet. But with the start of the BNB festival they have added a Binance Coin free box. Just like the BTC free box; it fills up in 20 minutes. So you can open a box each 20 minutes. To celebrate this the value of these BNB boxes is double for the coming week.
Free BNB Box doubles the reward during the first week - 0,001584 BNB per day and 0,000022 BNB every 20 min!
A BNB Deposit box with a ROI of 100%

Guess an image says enough to make this clear! Just double your BNB in one month!

20% Mining bonus when playing with BNB
Until then end of the festival; you will earn 20% more BFG BTC tokens when playing with BNB. And the more BFG BTC tokens you have the bigger your dividend share each day!
BNB Lucky Spin up to 200 BNB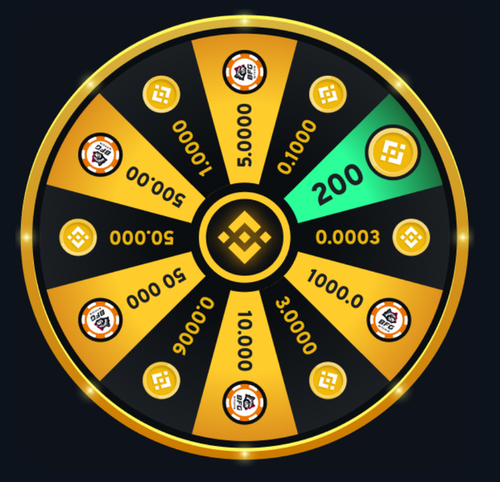 The wheel of fortune is back and is filled with some juicy prizes!
What do you think about a major prize of 200 BNB?
They only thing you have to do is to play 0.4 BNB around to have a shot at wheel! Believe it or not, this can be easily done with the BNB earned by opening the free BNB box!
So there are enough reasons to give Betfury a visit and try out your luck! There is something for every one.
If you don't have an account yet, it is pretty easy to create one and it is done in minutes! Don't forget that BNB is one of the hottest crypto coins of the moment!
Free free to use my referral link: Betfury
Cheers,
Peter