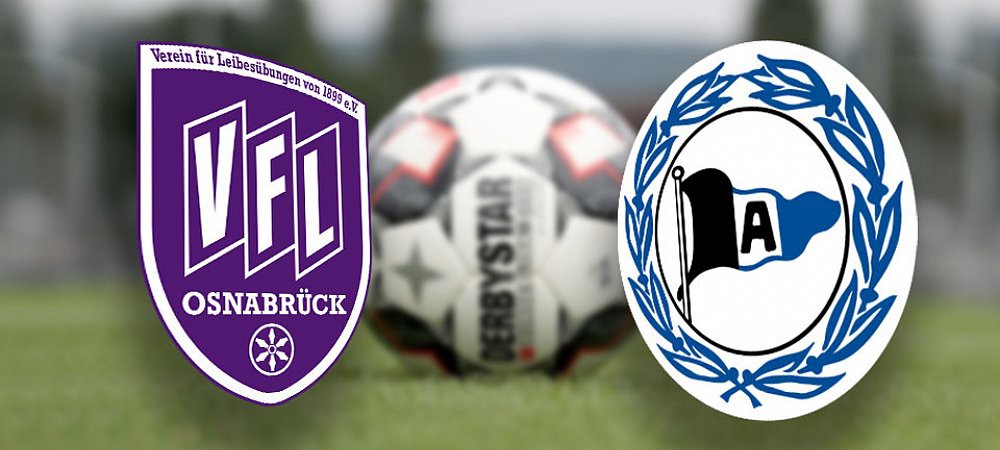 Have a good monday, my friends, and a fantastic week!

Here there's another prediction post with whom I participate in the Scorum Loyalty Program.
Yesterday I wrote about Inter - Juventus (you can find the post here) and my prediction was right: BTTS @1.769. Final score was 1-2 and I made a profit of 160 SCR.

Good closing of a betting Sunday not really to celebrate, in which there have been ups and downs, even if there was no lack of fun.
Today there are not many matches...the main leagues closed their rounds yesterday, and therefore, for the first time, I will make a prediction on a 2.Bundesliga game.
Clearly, I premise that I am absolutely not an expert on this league and therefore my explanations will be based exclusively on the statistical data I have collected.
Ok, today's match, as you could read from the title is
VfL 1899 Osnabruck vs DSC Arminia Bielefeld
The home team comes from the 3.Liga and is not disfiguring in these early stages of the 2.Bundesliga season, as in 8 games it has gained 10 points.
Arminia Bielefeld is a team that took part to the Bundesliga until about 10 years ago and is certainly better known than its opponent. This season they are fighting for advancement in the Bundesliga and currently hold the third position in the standings.
In the last 23 games played away, Arminia Bielefeld has always scored at least one goal. The last time this was not happened dates back to October 27, 2018, almost a year ago.
Also Osnabruck has always scored at least one goal at home this season and also scores from 14 consecutive official matches.
For this reasons, considering Arminia favored for the victory, I believe that both teams will be able to score at least one goal.
My prediction for this match is BTTS
I was in doubt until the last moment whether to choose the away team's victory, but then I thought I would feel a little more confident with this prediction. Meanwhile, I also placed a second bet with the double chance X2, but the odd 1.35 would not have given me access to the Loyalty Program (minimum odd 1.50). Anyhow, I hope to make a double win...it wouldn't be bad.
The odd I've found on BetScorum is @1.500 and the stake I invested is 100 SCR.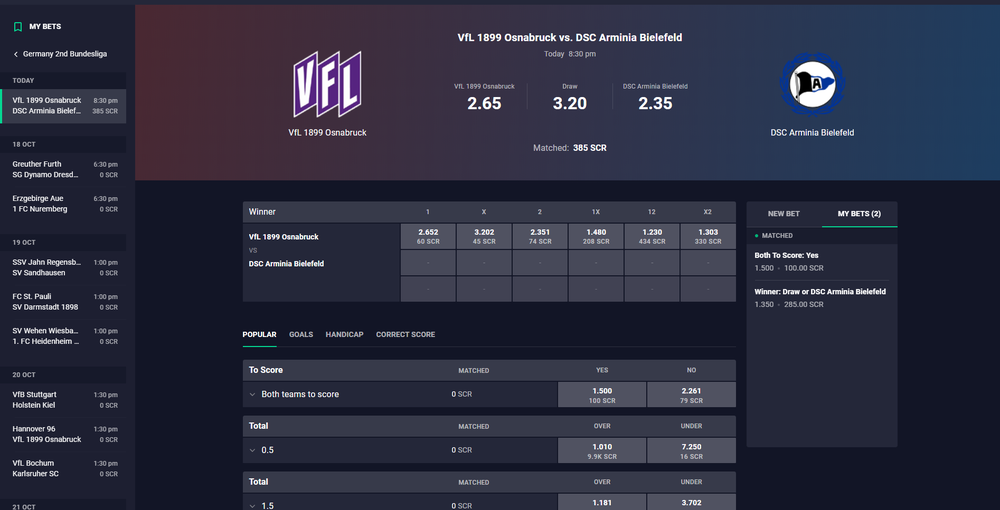 Here you can find the link to the event.
Bye everyone and, as always, Good Luck!! 🍀
---
This article is written as part of the program https://scorum.com/en-us/betting/@scr.predictions/scorum-loyalty-program-update-now-not-only-epl
---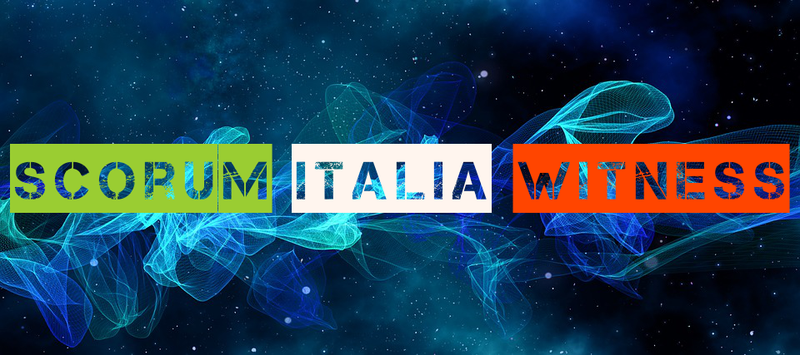 Scorum-Italia is the italian Witness Scorum Team
Walk the Scorum road with us!!
You can find our intro post here
For voting your witnesses, go to https://guiltyparties.com/scorum/
Enter your account name and key, then click on the box corresponding to the chosen witness. You have a total of 30 votes available.
JOIN OUR DISCORD SERVER HERE