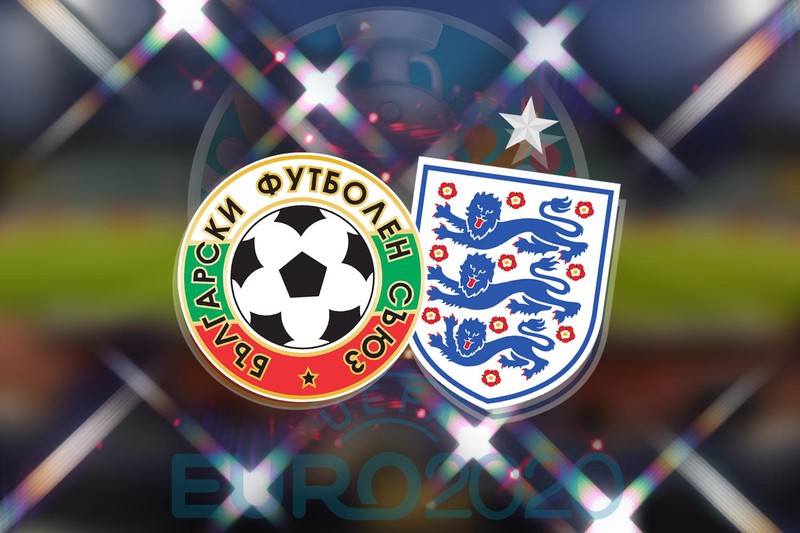 Hi my friends and welcome back to my blog's page!

During this week I've been really busy and I didn't have time for sharing my prediction posts.
Now I've founded a calm hour and I immediately used it for writing this one.
Despite not being able to publish any posts, in recent days I have continued to place my bets with mixed success. Yesterday, for example, it was a fatal day, in which I reported a really negative balance. The day before had gone better but, you know, when you play, it goes like this.
Today I want to participate in the Scorum Loyalty Program with an analysis and prediction about the match
BULGARIA vs ENGLAND
This is a European Championship QF match, in which the first and last in the standings of group A face off.
Balakov's Bulgaria is experiencing a moment of great difficulty. They have only 3 points in 6 games, due to 3 draws and 3 defeats obtained so far. They also have not won for exactly one year, in fact when they beat Cyprus with a score of 2-1 was 13 October 2018.
On the other side, there is an Engalnd launched towards a more than probable qualification after the 4 great victories in the first 4 games played.
However, the Southgate team managed to complicate their lives by losing to the Czech Republic in Prague and be catched up from them at 12 points.
For this reason, now the main objective is to reach the first position in the group.
My prediction for this match is OVER 2.5

Giving for certain the victory of the English National Team, I think they will also try to make as many goals as possible, given that every time they have won in these QF matches, they have always scored at least 4 goals. Furthermore, Harry Kane could still try to become the top scorer of these European QFs. Even Bulgaria could have some chances to score, given that even if they never win, they have an average of almost one goal per game (5 in 6 matches) and, above all, for the fact that in recent appearances, England has shown some defects in defense (in addition to the 2 goals in the last game against the Czech Republic they even conceded 3 to Kosovo in the penultimate challenge played).
The odd I've found on BetScorum is @1.600 and the stake I invested is 166.40 SCR.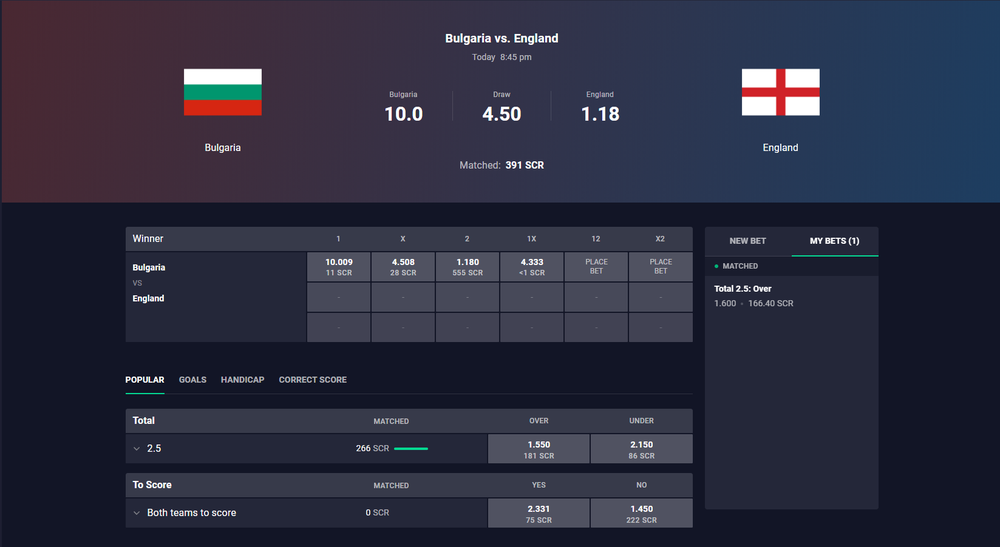 Here you can find the link to the event.
Bye everyone and, as always, Good Luck!! 🍀
---
This article is written as part of the program https://scorum.com/en-us/betting/@scr.predictions/scorum-loyalty-program-update-now-not-only-epl
---

Scorum-Italia is the italian Witness Scorum Team
Walk the Scorum road with us!!
You can find our intro post here
For voting your witnesses, go to https://guiltyparties.com/scorum/
Enter your account name and key, then click on the box corresponding to the chosen witness. You have a total of 30 votes available.
JOIN OUR DISCORD SERVER HERE