Hello everyone, I hope you are having a great Christmas. Your Bet Scorum Santa was a bit delayed due to personal circumstances but as they say 'better late than never' so, here I am bearing gifts aplenty. I assume you already checked the previously announced 'betscorum.com promo offer', which was for the fellows who were going to bet for the 1st time whether on betscorum or overall. I received a very positive response, so let me first take the opportunity to express my utmost gratitude to all those who participated and contributed to the initiative (full details in the later section). Meanwhile, I also received a valuable suggestion regarding the expansion of my offer towards all Scorum users so, considering the responsible attitude of the previous applicants, this time the promotion offer is open-for-all.
That means in this heavily congested period of football (soccer) matches, every user (who has not availed the offer before) is eligible to apply for 1 Risk-Free bet.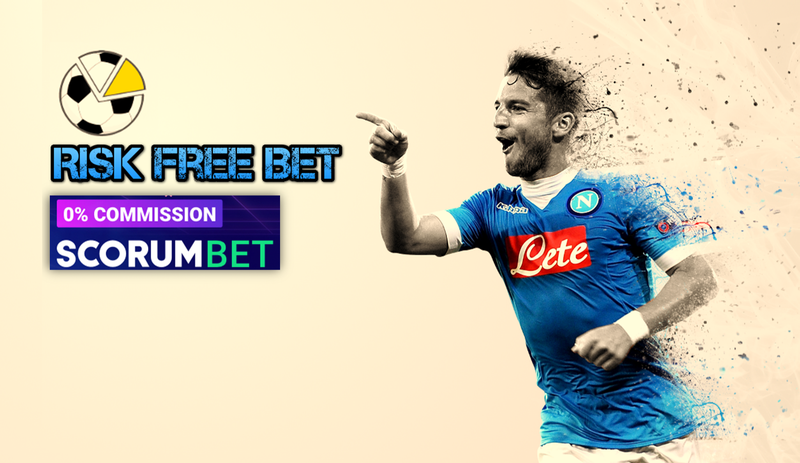 An expanded budget for the campaign:
The 1st free-bet promotion offer started with my 100 SCR contribution and I am adding a 100 more for this new year promo. Also, within no time, I received the support of the following valuable contributors:
100 SCR - Scorum Betting Community (SBC), which is a very active group of professional bettors. They not only provide useful betting tips and guidance but also contribute to the development of the platform.
100 SCR - Theprophet0, who has recently joined Scorum as a witness. He has strong working experience with a similar platform and hopefully will play his part in the progress of this one.
That means our grand budget is "400 SCR", and if more would be required I shall manage it so, just don't miss your chance of winning some risk-free SCR.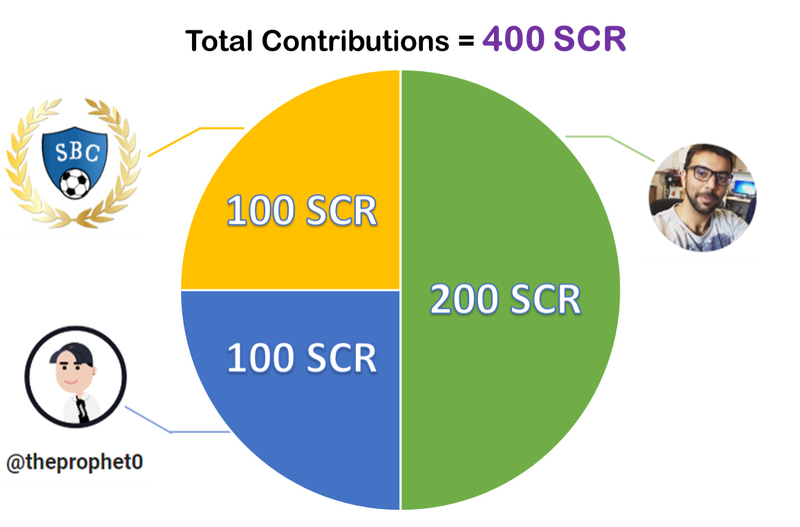 Previous free-bet participants:
I received a total of 6 entries, out of which 3 members lost their bets and their stakes were reimbursed (open-access data available in 'Free-bet' section of the SBC discord channel). So, the statistics of the funds is as below: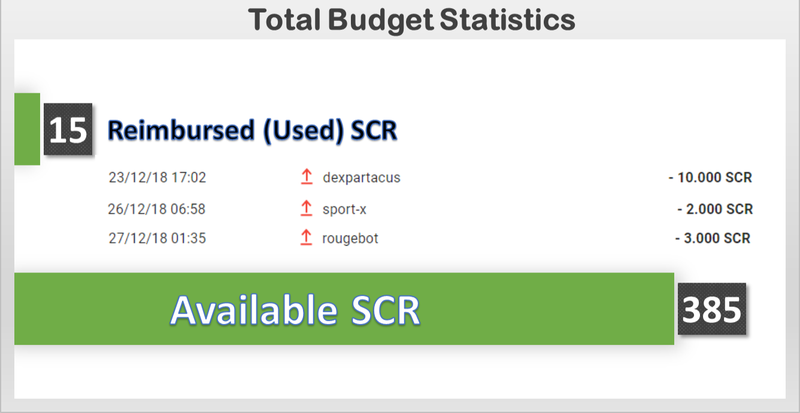 How does it work? (Participation method)
Log in to betscorum.com

Select the match you wish to place your bet on (Detailed guides available through these links: How does it work?, Create your own bet in 10 steps.

Place your bet (1-10 SCR) on any of the available odds (from 1.0 to 4.0).

After your bet is matched, take a snapshot of the page (including your user profile picture section on the top right corner)

Submit it to "Free-Bet" corner on the Scorum Betting Community (SBC) discord channel.

Wait for that match to conclude.
If you lose the bet, take a snapshot of that bet and submit it to the same SBC channel for a 100% refund (within a couple of days).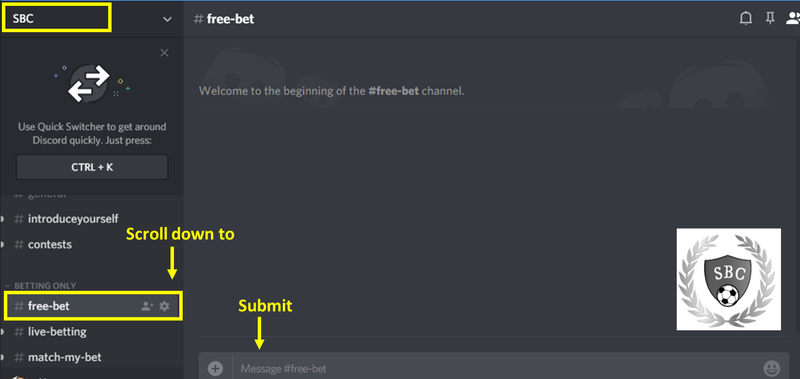 Important Note:
Even though the total budget seems enough and I have some backup as well, but it is possible that I may receive a large number of entries, therefore, lookout for the message in that discord channel and (updated) in this post when the positions are filled out. It will be on the first-come-first-serve basis so if anyone is left out this time please do not worry as I hope more funds will be available for the next time.
I am also open to comments and suggestions regarding improvements.
More fun is in the store as we shall have some games and contests, so stay tuned ;)

P.S. This is a new offer in its infancy that has been designed specifically to benefit the whole Scorum community by increasing the user adoption of BetScorum.com. Due to the delicacy of the offer of having to manually screen those wishing to take up the offer and the sensitive reputation of Scorum's new exchange, I would appreciate if users avoid replicating the offer and running simultaneous actions. If you feel you have something to contribute, instead please find me in Telegram or Discord channel where we can discuss it further.