We are familiar with Shakespeare's expression "All's well that ends well", but I believe that an equal weight should be given to "All's well that begins well". As you all know, the zero-commission exchange we have all been waiting for Betscorum.com has finally launched with its user-friendly, slick interface. And, I'm pretty sure I'm not the only one here who was tempted to place my first ever/betscorum bet. Well, I already gave into my temptation and despite the obvious advantage of Liverpool against Watford (on 25th Nov), I selected the available odds @1.5 (Liverpool) and placed a 10 SCR bet. Normally, an experienced bettor would not choose anything below @1.7 but for me, it was more about a winning start rather than the profit.
If any of you are also hesitating to begin your betting journey (whether overall or on betscorum.com) due to any fear of loss then, I am here today to provide you with a smoother ride by offering an excellent opportunity of a risk-free first bet. No more hesitations, give it a shot.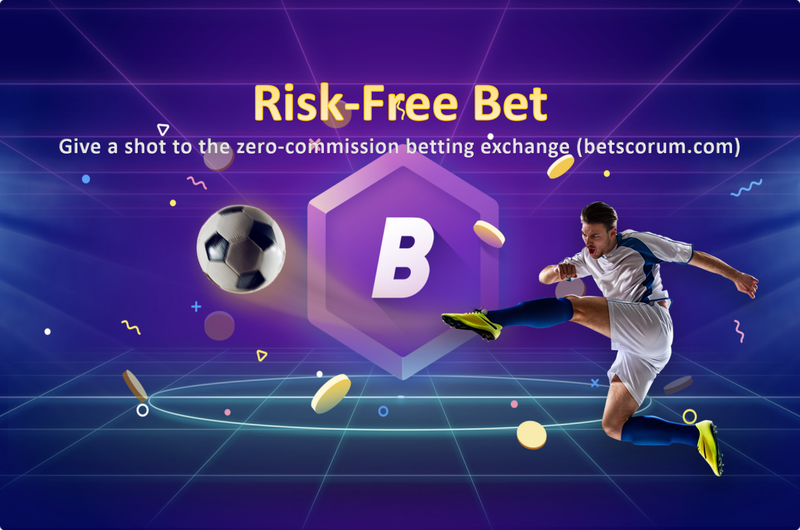 ---
How does it work? (Participation method):
Log in to betscorum.com (The offer is currently available for existing users only).

Select the match you wish to place your bet on (From basic to detail information available here: Newbie guide, How does it work

Place your bet (1-10 SCR stake) on any of the available options or odds.

After your bet is matched, take a snapshot of the page (including your user profile picture section on the top right corner).

Submit it to "Free-Bet" corner on the Scorum Betting Community (SBC) discord channel (attached picture below).

Wait for that match to conclude.

If you lose the bet, take a snapshot of the same bet and submit it to the same SBC channel for a 100% refund of your stake (1-10 SCR, within a couple of days).
Important Note:
At the moment, I am dedicating a 100 SCR budget for this promotion, which means that limited entries are possible (~10 and 1 entry/user obviously), therefore look out for the message in that discord channel and (updated) in this post when the positions are filled out. To be on a safer end, it is better to leave a comment here before placing your 'risk-free bet' to show your willingness and your spot would be reserved.
I understand that there are high chances of manipulation but, I have a strong trust in our user community and in the future of this platform so, I hope everyone would play their role as a responsible member.
---
The Importance of Offers to Encourage User Adoption:
Every betting site ever to launch has offered bonus sign up deposits and free bets to encourage new user adoption to their platform/website. As bigger pull factor as commission-free betting is by Bet Scorum it will not attract the joe blogs punter as much as the regularly seasoned bettor, who will be more inclined to use a service that offers him/her a welcome bonus. This will be true even with some of the bloggers on Scorum. So, contributing to this cause will be much appreciated and will help push the adoption of the platform through existing users and eventually to new users as we will look to expand the offer to a whole new market of customers.
I am also open to comments and suggestions regarding the improvements.
P.S. This is a new offer in it's infancy that has been designed specifically to benefit the whole Scorum community by increasing the user adoption of BetScorum.com. Due to the delicacy of the offer of having to manually screen those wishing to take up the offer and the sensitive reputation of Scorum's new exchange, I would appreciate if users avoid replicating the offer and running simultaneous actions. If you feel you have something to contribute, instead please find me in Telegram or Discord channel where we can discuss it further.
Lastly, If you are curious about the outcome of my Liverpool vs Watford bet, I am sharing the result here for motivation, Happy hunting :)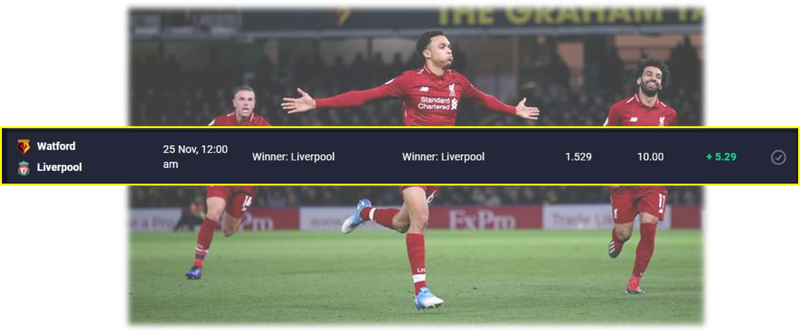 ---
Have you placed your first bet yet? If not; Why?