I am writing this post to provide updates on 50% off Placebet promotion offer. An exceptional response and participation were observed by the community members who actively filled up a considerable number of empty slots last week. Unfortunately, due to some in-house bitter events, the previous discord server was removed before I could download the submitted data, however, the good thing is that I had already reimbursed the participants for their losses and I shall present that data along with the new discord channel that has been created to perform the previously familiarized tasks and of course, you are most welcome to discuss and suggest ways for improvement and adoption of the platform.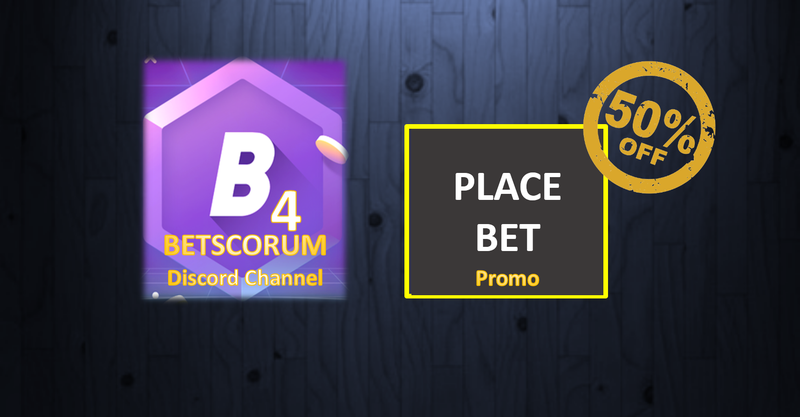 ---
Promotion Details & New Discord Channel:
Another high-end betting weekend is over and we shall find a lot of 'placebet (empty slots)' for a number of fixtures on betscorum. We, as responsible members of this platform, should try our best to cover them up. Even though I alone could do that and I do occasionally but, this platform is all about communication, interaction, and unless we all contribute to its growth, we shall not feel the pain of its loss.
First of all, If you are not familiar with this 50% off placebet promotion offer then in order to avoid the repetition of the information, I would request you to check the previous post instead. However, the discord link where the snapshots are to be submitted is updated in this post.

In a nutshell;
Place your stake on empty slots on the betscorum

main page (1X2) only.



Submit the snapshot along with your profile picture to 'B 4 Betscorum discord channel'.

50% of your lost stake on those bets would be reimbursed (if lost).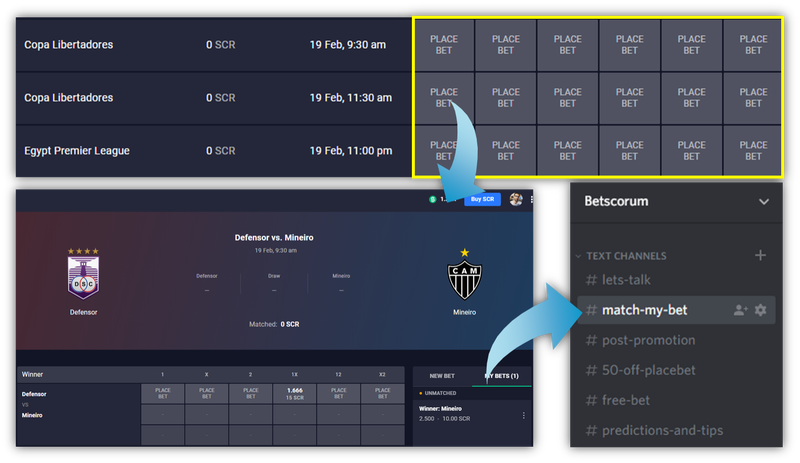 ---
Participants & Reward Pool Updates:
As I mentioned before that many users participated in the promotion including @jpm, @lama, @girolamomarotta, @barbadosso, @rogubot, @barbadosso and I apologize if I missed someone as I cannot find the details now. But, I would like to especially acknowledge a member who spent a lot of his time placing those odds on numerous fixtures and that is @betman. Owing to his such an active participation I was inspired to send him some SCR apart from the reward pool as well. I hope he would keep participating and join hands for the improvement of the platform. In addition, @fraste's participation was also worth acknowledging and not to mention that he refused to receive any reimbursements. Therefore, below is the summary of the transactions that were made and looking forward to rewarding more participants in the near future.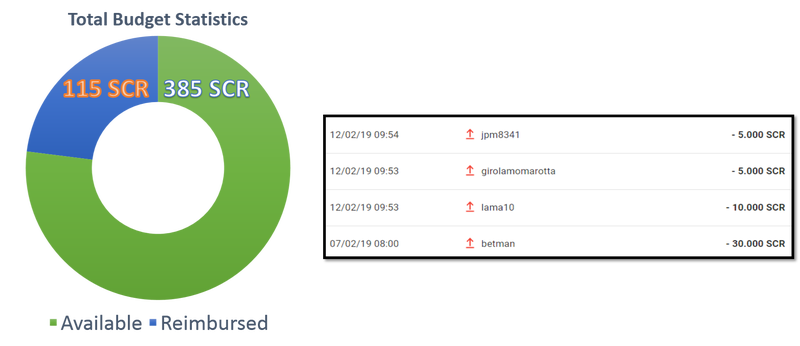 Previously, about 65 SCR was reimbursed to the participants of 'Risk-free bet' promotion offers and currently 50 SCR has been further utilized, which still leaves behind a comfortable reward pool of 385 SCR owing to the contributions of @theprophet0 and @pete. Yes, 'Spiderman' is also supporting the cause but now doesn't wish to be presented in any sort of affiliation with this gloomy world.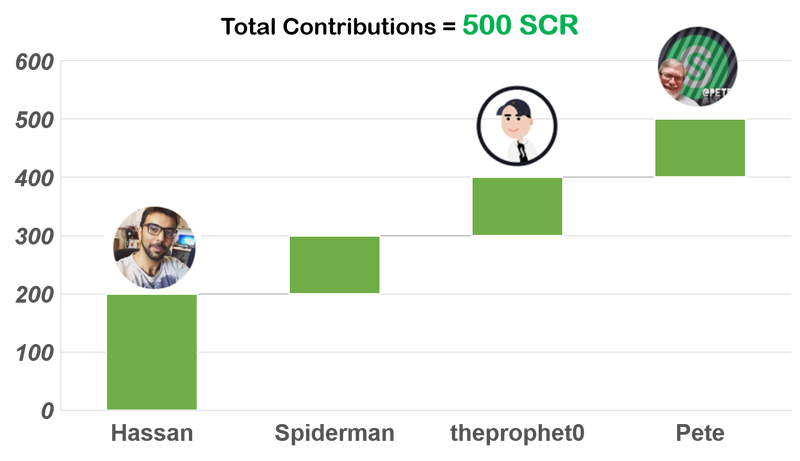 Important Note:
I understand that there are high chances of manipulation but, I have a strong faith in our user community so, I hope everyone would play their role as a responsible member for the promotion, adoption, and expansion of this platform. Only then, our investment would worth something, otherwise, an attempt to get some SCR through a shortcut would not only cause the elimination of any future promotions but would also result in long-term damage to your hard-earned coins.
Thank you, have a great day and let's make Scorum better together.