It was very pleasant to witness a massive betting activity on betscorum over the weekend, which indicates that Scorum users have warmly welcomed the platform. Tens of thousands of SCR was staked on many of the fixtures while other pots were moderate and there were some without any stakes at all. It is understandable that users have betting preferences due to various factors/reasons and in my humble point of view, the initial target of platform's adoption has been achieved. For the further growth/extension of the platform it is essential to take advanced steps.
Some of those have been thoughtfully taken by the Scorum team such as the referral program and making more leagues/sports available on betscorum soon. But, as I mentioned before that currently even though with limited availability, there are still some fixtures with a minimum/zero activity. Now, if a new user happens to drop by the betting exchange and he/she finds those empty slots, it would not be a great impression overall and this way, we might lose some potential future members of the community. Therefore, this time, I am announcing a promotion offer for those empty slots with 50% off your stakes.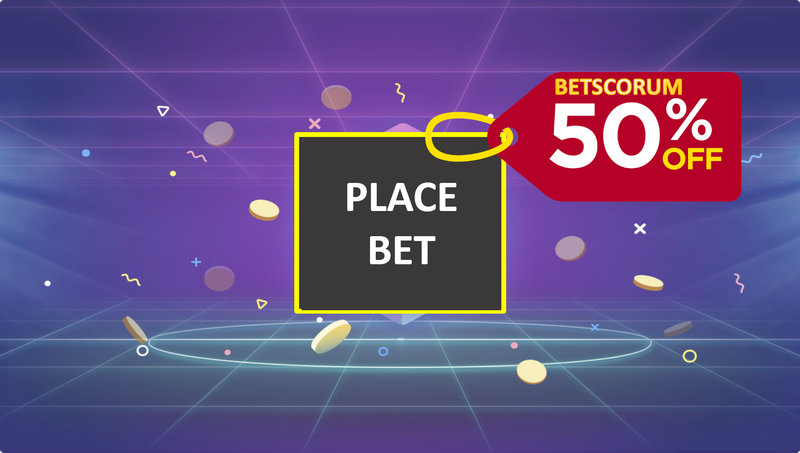 Motivation & Benefits:
The most probable cause of the lower activity on those fixtures is:
Less user familiarity with those leagues.

Comparatively hectic to find information and team stats.
High probability of losing a stake due to a hard-to-predict outcome.
So, by participating in this promotion offer, together we can:
Learn more about those leagues/teams.
As a result, make available a variety of predictions.
Increase traffic to Scorum

due to

the rarity

of the content.

Decrease losses (50% reimbursement of your lost stake).
---
How does this work? (Participation method):
Find the fixtures with 'Place bet'. For example:

Select your favorite option among them e.g. El Gouna vs Entag draw

Check the odds on an exchange

Place your stake up to 20 SCR on 2 different fixtures or 10 SCR on 4 and so on, it is up to your choice.

Maximum reimbursement of 50% (up to 20 SCR) per user of all the stake lost.

Take a snapshot of the 'unmatched bet/s' along with the fixture page and your profile. For example see picture below (You do not have to circle the sections, that is for illustration).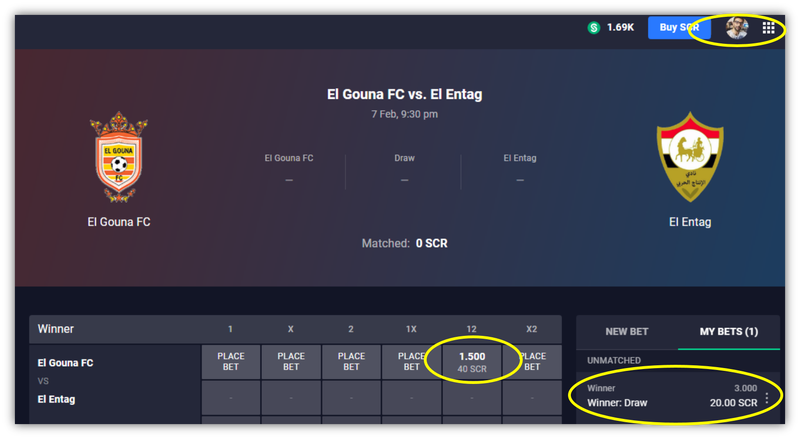 Congratulations, half of your lost stake is back in your wallet.
---
Reward pool updates
Contributions:
Previously, the total budget for the promotion had increased to 400 SCR by the generous contribution of the prophet and SBC members. Currently, I have received warm wishes (100 SCR) from another admirable personality; Mr @Pete, who is not only one of the first members to recognize the great potential of Scorum but also actively participating in the betterment of the community through various means so, don't forget to visit his blog for some valuable insights. That makes the grand total of 500 SCR.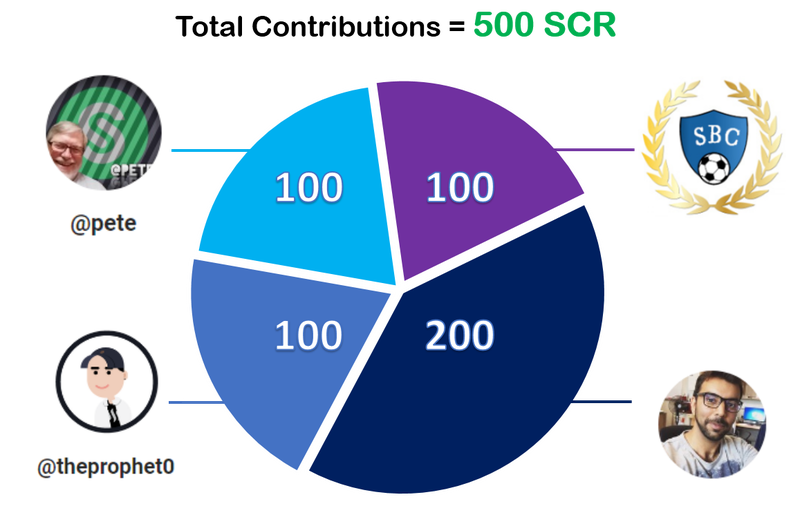 A considerable number of Scorum users applied for the free bet option and only 8 of them lost their bets so their risk-free stake of 10 SCR was reimbursed to them. I had already shared the details of 3 refunds in my previous post and I am presenting the remaining ones as below. I would also like to thank these users for the participation and fair use of the promotion offer.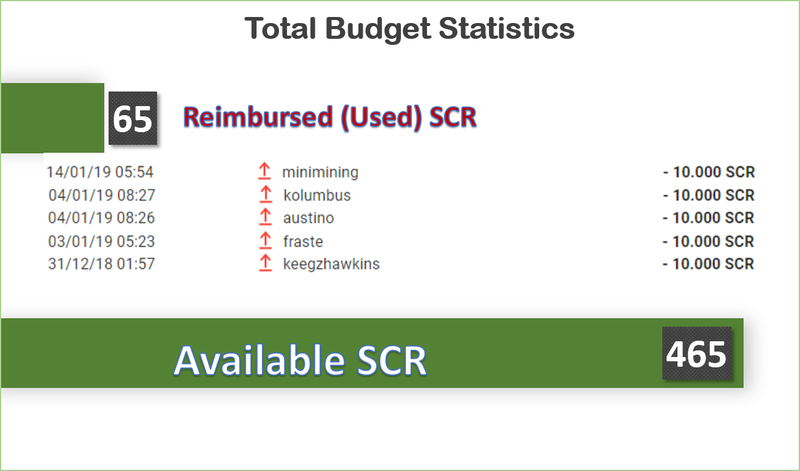 Important Note:
I understand that there are high chances of manipulation but, I have a strong faith in our user community so, I hope everyone would play their role as a responsible member for the promotion, adoption, and expansion of this platform. Only then, our investment would worth something, otherwise, an attempt to get some SCR through a shortcut would not only cause the elimination of any future promotions but would also result in long-term damage to your hard-earned coins.
Thank you, have a great day and let's make Scorum better together.