A few days back I was highlighting the importance of learning more about the less popular leagues in an announcement of 50% off placebet promotion. Since then, I have made efforts to analyze the team performances and their stats in order to propose some predictions. Many of the fixtures from these leagues still had zero matched bets, therefore, today I shall present my humble opinion for the outcome of those matches in order to improve their adoption. Hence, let's take a look at the predictions and picks for the fixtures from Netherlands Eredivisie, Denmark Superliga, Turkey Super League and see if we could grab some good odds there.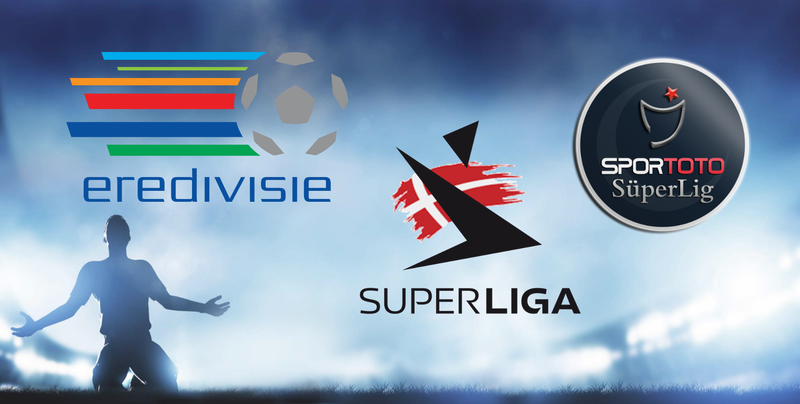 ---
Emmen vs. ADO Den Haag

It is an important fixture for the hosts as they are hanging in the relegation zone while the visitors are not performing any better as well because of which they are currently at the 11th rank. Despite their rank, visitors have lost or drawn most of their recent fixtures while the hosts have a more terrible record. We could rely on their head-to-head fixtures where the visitors performed slightly better but considering the fact that their wins were at the home ground and their away form is quite questionable leaves us with a tight margin for their win. A draw with slight chances of away win could be predicted here.
Draw @3.51

65% chances of Under 3.5 goals

Bet value: Medium-high

Bet on this fixture HERE

2. Groningen vs. Vitesse
This could have been a completely one-sided fixture as the home team is at 15th position while the visitors are at 5th, but recently the home team is posing victories while the visitors are slowly pulled into the draw zones. Their head-to-head fixtures have mostly been dominated by Vitesse. Even though their goal scoring rate is much higher than that of the hosts but they have found trouble scoring in away fixtures. However, they would fight this battle harder to keep themselves in the top side of the table and that would cause an immense pressure on the underdog hosts. An early goal by the visitors could change the course of the game so a slightly higher probability of an Away win with a considerable chance of a draw.
Away win @2.81

Draw/Away is a favorable option

Bet value: Medium-high

Bet on this fixture HERE
3. Utrecht vs. PSV
The hobbits of Netherlands league would host some giants at their home who have always butchered them and almost every other team in the league with over 2-3 goals per game. Interestingly, the visitors away form have sometimes been an issue but considering the recently declining form of the hosts as they lost all fixtures it is quite predictable that the toppers of the league would not only bash them once again but would also snatch away the victory with a heavy scoring lead. Therefore, picking the odds for over 2.5 goals and away win would make a good combination.
Away win @1.65

Over 2.5 goals @1.6

Bet value: Low

Bet on this fixture HERE

---
Aalborg BK vs. Randers FC

This is one of the most exciting fixtures of the Danish League as both teams are equally matched in almost all aspects including their points in the league and recent forms with the visitors pocketing slightly more wins than draws. But, it would not change the fact that their head-to-head fixtures were mostly won by Aalborg but the hosts have lost/drawn all of their recent home fixtures while the visitors have a good percentage of away win/draw i.e. above 60%. This minor difference in my point of view would not change the fact that they are identical twins and both with goal scoring and conceding probabilities so I think when both teams have chances to win then both teams have chances to lose which makes the draw a more favorable option.
Draw @3.28

Under 2.5 @1.7

Probable score 1-1

Bet on this fixture HERE
2. Nordsjaelland vs. Brondby IF
From the bird-view, it seems like a tough fixture despite that the hosts are at the 10th place and the visitors at 3rd, they have almost equal goal scoring and conceding ratios. However, in terms of their recent and head-to-head fixtures, the results favored the visitors where the Tigers have struggled to manage their good form. Even the away form of the Bondbys is much better than the home form of the hosts but not enough to make a big difference. But, the visitors are known for late goals and quick piercing of the defenses, therefore, an early goal by the home team may not completely decide the outcome of the match. An away win could be predicted here with a chance of over 2.5 goals.
Away win @2.43

Over 2.5 goals probability 60%

High chances for both teams to score

Bet on this fixture HERE
3. FC Kobenhavn vs. Odense BK
This fixture is in complete favor of the hosts as they are not only the toppers of the league but have also scored over 60 goals while conceding only 26 which indicates their hard-to-break defense. The visitors are not much of underdogs as they are currently at the 7th place with some good performance but they have 1/3 the goal scoring potential than that of the hosts. Also, considering the FCK's massive home wins and a troublesome away form of the visitors this match can turn out to be another one-sided shot.
Home win @1.75 is a good grab

Bet value: Medium-High

Bet on this fixture HERE

---
Goztepe SK vs. Alanyaspor

Even though the visitors are 4 places above the home team in the league table but both teams have proven to be an equal match of each other. Their head-to-head fixtures were mostly won by the visitors and they have also claimed more victories, however, their goal scoring and conceding ration equally matches that of the home team. Also, Goztepe managed to beat the visitors handsomely in a recent fixture but they had to work really hard for that. I do not expect the visitors to pull off a victory here but I speculate that they would have learned much from the last fixture and they would improve which might leave a room for an equally fought battle concluding in a draw.
Draw @3.3

Under 2.5 goals @1.75

Bet value: Medium

Bet on this fixture HERE
2. Galatasaray vs. Trabzonspor
This is a clash among the toppers of the league and there is only 2 ranks difference between the two teams. Galatasaray has proven to be a slightly better team with just a few extra goals scored and slightly better performance. The visitors, however, have claimed most wins in their head-to-head fixtures. Nonetheless, both teams are the top scorers of the league and are expected to tear apart each other with massive attacks. Their home-away forms are equally matched and they have an almost equal win/draw ratios in their recent fixtures. My prediction model is tipping me a home win but the low odds @1.59 do not fully justify the home team's form, therefore, I shall take my chances with huge odds available for a draw along with other feasible options.
Draw @4.4

Over 3.0 goals @1.9

Bet on this fixture HERE

---
My Recent Betting Summary:
I have not yet analyzed my yesterday's betting summary but I am quite sure that it would come with a huge loss as I started with over 2K liquid SCR and today I had only 1.65K so you can have an idea that it was not a pleasant day. It was filled with upsets and unpredictable results, after all, it was hard to guess the defeats of Borussia, Girona, Everton, Brighton, Strasbourg and draws for Napoli and Dortmund fixtures. Many lessons learned especially the one advised by @costanza before that we should not chase losses, well I did and I bet heavy on Napoli only to see a disappointing draw. Anyways, I am planning to start over my betting charts as to avoid the sight of recent losses affect my decisions and hoping for a brighter future. Have a great betting Sunday.
Which fixtures are you going to bet on from these leagues?