Hello, everyone to another exciting weekend with a lot of betting opportunities. A slightly lesser activity could be seen on betscorum and to boost that up, I am going to share my predictions and picks for upcoming fixtures from Eredivisie, French Ligue 1 and Italy Serie A. Even though I have a prediction model and I try to follow it but some of my picks are deviated according to the situation at hand. Therefore, I attempt to add a brief description of each match so that you can have your own estimation of the possible outcome and not to solely rely on my picks shown in attached pictures.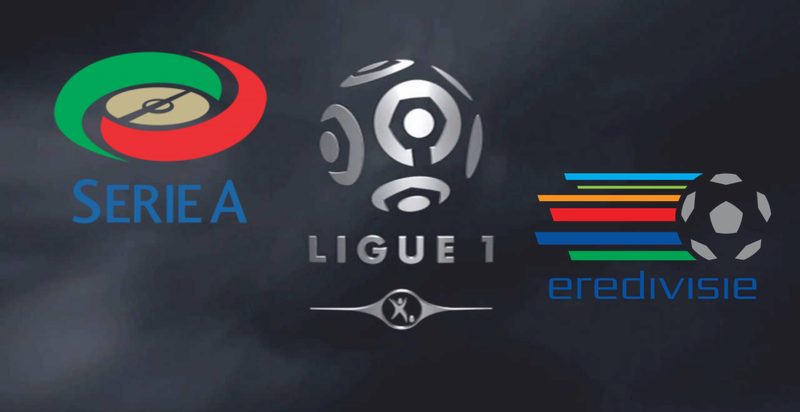 ---
AZ ALKMAAR vs. VVV Venlo

Let not the very low odds on home win confuse you as the visitors are no-way underdogs. Both teams are sitting in the top half of the table with just 3 ranks difference. The hosts are the favorites here because they are on a winning streak with 5 consecutive wins whereas the visitors lost 2 of the games. Also, the home form is also an indication that the AZs are performing much better, however, 2 out of their recent 3 head-to-head games (2018) ended up in a draw which means that the potential of the visitors should not be neglected. It would not hurt to place a small stake on draw/away double chance considering the odds (Draw @4.33) seem reasonable enough to be placed on 45% probability.
2. Heerenveen vs. PSV
Even though there is not much to say when an underdog is hosting the topper of the table but there have been exceptions. Their recent head-to-head fixtures (2018) show that PSV has not been the dominant force as out of 3 PSV equally won, draw and lost to the hosts and we are talking about two out of those three cases when the hosts were in fact on the road. The hosts might not be the winners this time but both teams have a huge draw percentage i.e. combined over 80% in this kind of situation, which does not justify placing a stake at the odds of 1.35 for the away win. Both teams have an average scoring potential of above 2 in which case over 3.5 goals would be a more favorable option.
3. Heracles vs. F Sittard
A tough fixture to predict an outcome because both teams have almost similar forms and both are fighting for almost the same spot in the first half of the table. Heracles have proven to be slightly better in their head-to-head fixtures with over 80% wins. Their home performance has also been exceptional where the won 60% of the fixtures. Both teams have a high conceding rate and which would also be an indication to bet on over 2.5 goals.
4. Vitesse vs. Willem II
Despite 6 ranks difference between the two teams, I would say the visitors have been performing well against the hosts as they managed to win and draw more games. In terms of their recent fixtures, the visitors have performed better with over 70% wins even when they were on road and the current form of hosts is not consistent. Still, the odds are in massive favor of host win @1.61, which in my point of view do not justify their current form. Even though the visitors might have lost their two recent games but the hosts also have a leaky defense and with two less games played, the visitors stand with higher goal scoring percentage. It seems to be a clash of the teams with almost equal form therefore, my take would be a draw here.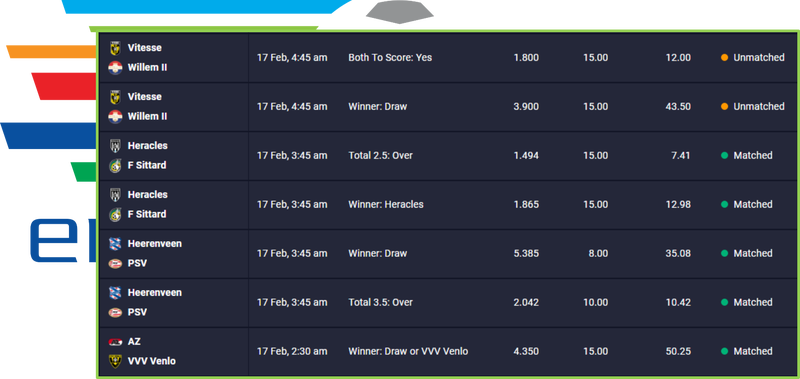 ---
Marseille vs. Amiens SC

The team from the first half of the table would host the one from the second. If the visitors were in their previous form, this match would have been a decent challenge for the hosts, however, the visitors just recently managed to break their losing streak. Moreover, their head-to-head fixtures are fully dominated by the hosts but a slightly sour thing here would be the home form of the hosts where they had massive draws. Nonetheless, the visitors low scoring potential might not be a threat and this match can turn out to be a one-sided fixture with at least 1-0 or 2-0.
2. Angers SCO vs. OGC Nice
It would be interesting to watch these teams play as both have proven to be unpredictable. As we know that the hosts amazingly won their away fixture with Strasbourg and the visitors have beaten Lyon with a single goal of the match, therefore, the potential of both teams cannot be doubted. Their previous head-to-head fixtures have been a whopping 60% draw and even their last one ended up without any goals scored so the high probability favors an equal game. Moreover, they have hardly scored more than 1 goals/match and backing the under 2.5 goals can also prove valuable.
3. AS Monaco vs. FC Nantes
The hosts from this fixture are hanging in the relegation zone but with the recent return of their beloved manager Jardim, things have changed and the team have regained their form slightly. This would make the fixture interesting as the visitors are also in an adequate form. Their previous head-to-head fixtures were mostly won by Monaco but considering twice the scoring and half the conceding ratio of the visitors it is hard to say that the hosts would earn a comfortable victory. Moreover, the visitors have been comparatively successful in their recent fixtures and this includes their away form. I would prefer to back the draw here as well with under 2.5 as another good option.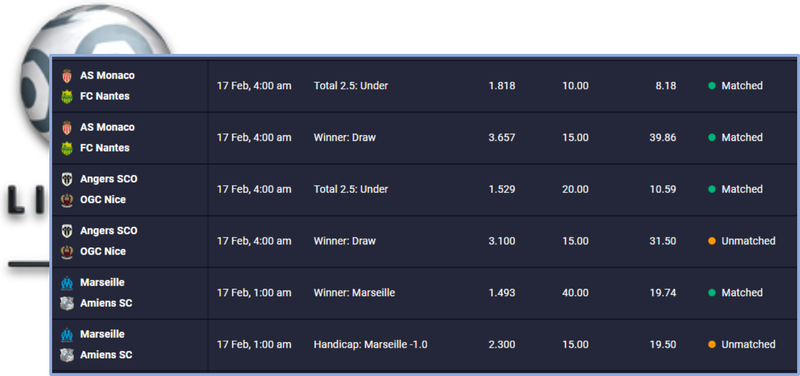 ---
Cagliari vs. Parma

The host team from the 15th place is up against a team 12th where the visitors are a team which confined Inter to just a single goal while fetching a 3 goal draw with Juventus. But, to our surprise, the hosts are the favorites here because of their exceptional performance at home ground. However, I am not convinced that the hosts would snatch a victory here as they failed to find the back of the net in their last three fixtures. This diverts us to two possible outcomes of the match which are available with massive odds and I am tempted to take them.
2. Atalanta vs. Milan
This is one of the most awaited fixtures where both Titans are full of potential. Milan had a tough run recently where they played against Napoli and Roma which were dull draws. In addition, the visitors found it hard to score and mostly rely on their tough defense while the hosts prefer to open up the game and find opportunities to score. In addition, there head-to-head fixtures were dominated by the hosts with a massive draw percentage. Considering the better form of the home team along with their massive goal scoring potential in addition to the suffering of the visitors on the road we can predict a home win with high possibility of a draw.

---
Hope you may have a great and positive ROI weekend. I shall share my last weeks betting summary with more upcoming predictions, till then, Chao.
What do you say about my picks for upcoming fixtures?