This Saturday turned out to be a rare betting experience in my prediction journey as only 30% of my yesterday's published picks were profitable. I would say that the major contribution to the loss was made by strange results from the Scottish Premiership where shockingly over 70% of the matches ended in a draw while the Bundesliga picks somewhat saved the day. According to a fella's comment, bad weather was to be blamed and that is the factor I had completely ignored before. Well, I hope the weather would be pleasant this time and the predictions for Spanish La Liga and French Ligue 1 would be up to the mark as before.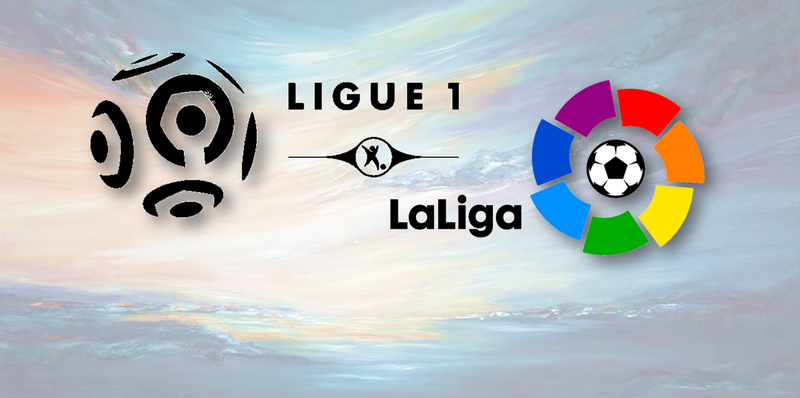 ---
Spain La Liga Predictions
Espanyol vs. Sevilla
The hosts have shown a great deal of improvement as they are unbeaten in their recent fixtures and are performing well consistently while the visitors are not a bad team as well but just had some tough fixtures recently, which somewhat demolished their spirits. However, it seems that they are on the verge of recovery as they defeated their opponent Sociedad with a mighty blow of 5 goals. At that time, considering Sevilla's poor form I picked a +1 handicap Sociedad as a safe option but it was not enough. But, that was a home fixture and Sevilla's away form has been quite terrible as they could only manage a total of 35% of wins/draws and could hardly score a single goal despite their good scoring potential of about 2. The hosts, on the other hand, have outperformed their recent opponents as they managed to secure over 80% of wins/draws at home ground which makes them a favorable option.
2. Valencia vs. Getafe
The tough question here would be which side to choose if both teams are on fire while the home team is 3 positions below the visitors but are having the home advantage. From the figures and stats, the fixture seems to be having a high potential to end as a draw, but there is more to the story. Despite that, both teams have almost equal win/draw rates and the defense/attack of both teams is reliable enough but the visitors have been more successful on their home ground while the hosts have been performing well at both ends. In fact, at home ground, the hosts have hardly lost any match for almost an undefined period of time, which makes them a better side to back.
3. Villarreal vs. Rayo Vallecano
A weaker side is hosting the weakest team of the league which has not won a single match in their recent history. The hosts are at 17th place and just a couple of points clear from the relegation zone while the visitors have perhaps accepted their fate as the season enters its final stages. Surprisingly, they could manage a couple of victories on the road and those too against a better team Valladolid and in fact one of the toppers Alaves. The hosts are not a better team than the ones mentioned above but they have at least come to their senses and have won their last three fixtures. At home ground, they were undefeated for over 80% of the time and not to mention their strong goal scoring potential as compared to their opponents.
4. Real Betis vs. Barcelona
The home team have some sort of black magic that mostly works against Barca. Even though the visitors are currently flying high with marking victories all over the world in various championships and have arguably become one of the hottest team's in the world. Despite that, in the recent reverse head-to-head tie, Real's smashed the Barcas net with 4 goals but of course conceding 3 as well. Now, that the Barca is visiting their home ground, the hosts would be more enthusiastic to take them down and who knows they might be able to pull this one off as well. There is no debate that the visitors are a better side in this fixture with their exceptional goal scoring and conceding potential but remember that the hosts are also the draw-loving side. Also honestly, I am just tired of backing with small odds the so-called the best teams, hoping them to win while they occasionally disappoint us. Just see the performance by Torino and Roma yesterday. Anyways, that is your choice while I would take my chances with the draw option available at better odds.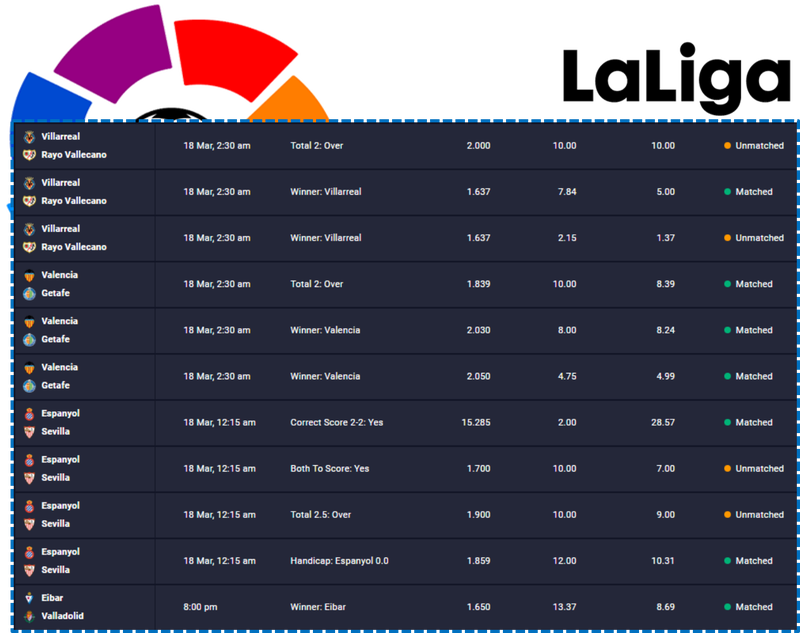 ---
France Ligue 1 Predictions
Stade de Reims vs. FC Nantes
The hosts are in a strange situation where they are currently in the top 6 but sometimes their performance is like a team from the second half of the table. They had beaten the stronger teams like Marseille and Montpellier but could only manage a draw with the underdogs Amiens and Dijon. They have been undefeated in their recent fixtures and especially the home ones but they still need to improve their performance that I believe is possible considering their potential. The visitors were in a good form and their current stats are not terrible too but recently they found it hard to score and in fact harder when they are on road. Among the two almost equal teams, I believe the hosts are in better form and spirits so it might be worth backing them.
2. Bordeaux vs. Stade Rennes
The hosts from the 13th position are going to welcome the ones from 9th. The visitors have been enjoying a great week as they pocketed numerous victories (70%) including the one against Arsenal with 3-1 but remained unlucky to lose with a narrow margin of 3-4 as aggregate. The thing to note here is that their performance is much better at the home ground while they have lost 60% of the matches on road. The hosts are not a brilliant side as they could hardly manage 33% wins in their recent fixtures, however, they are the kings of their jungle where they remained undefeated for over 70% of the time. The visitors could have been a favorite team if they had a better away record but it seems that they would balance-out each other.
3. PSG vs. Marseille
It is hard to ignore the dent in the shining medal of the host team and that was hammered by none other than Manchester United in the champions league where they snatched away a brilliant away victory. No other team in their home league have dared to commit such a disrespectful crime during the whole season. Now that those teams have seen that the Titans can bleed, they would be ambitious to hunt them down and break the record. Especially, the 4th place Marseille that are going to visit them this weekend would be looking forward to scratch the wounds and attempt to level the points with Lyon. But, that might not be a child's play as the visitors despite their winning streak do not possess a befitting away record. They would have to go beyond their potential to claim a victory here. Nonetheless, they would try hard and it might not be a dominating victory for the hosts, therefore, the odds available for handicap +2 Marseille seems to be good enough to grab.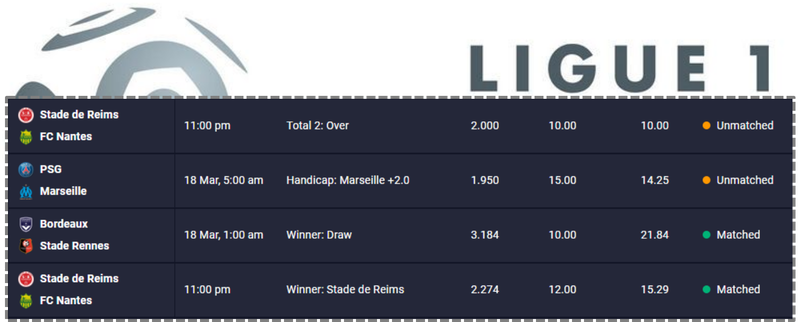 ---
Announcement:
The boosted odds for the fixtures from numerous leagues such as La Liga, CL, Premier League, Serie A, and Bundesliga are now being offered by Fortunabetting. Therefore, look out for the upcoming surprise boosts in order to grab them as quickly as you can. For complete details regarding the initiative and working dynamics, please read the introduction post.
Have a great day and stay blessed.