It was a rare and surprising day in my betting career when all of my Bundesliga picks that I posted yesterday, turned out to be on spot (100%). Unlucky, that a few bets were not matched otherwise that was a 'killing spree' (that's how we call it in Dota). Anyways, those bets perhaps comprise the majority of the green that I had in my Saturday's betting activity and I am craving for more. I hope that my following predictions and picks for Spanish La Liga and Italy Serie A might serve as a source for capping off the weekend with a smile.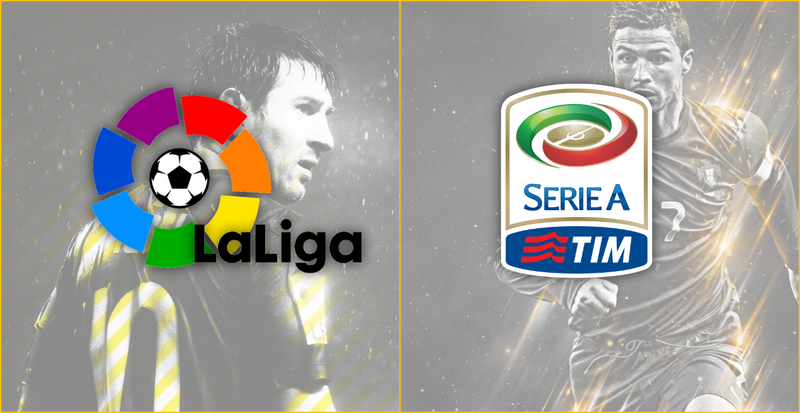 ---
Predictions for Spain La Liga
Levante vs. Huesca
The two teams in terrible forms would face each other soon for the battle of staying out of the relegation zone. The hosts are somewhat safe but with a few fixtures left to play, this might be the only chance for them to recover and confirm their stay. The visitors as I mentioned in one of my previous posts are waiting to be relegated. They made some attempts to recover from the situation which didn't help a lot but they were able to grab a few draws. However, the draws won't help them much in their current situation and they might have accepted their fate by now. Nonetheless, they would try their best to fight but their away form is not quite reasonable to say that they can grab a victory. On the other hand, the hosts are quite reasonable when playing at home ground and this fixture might fetch 3 more points for them.
Celta Vigo vs. Real Sociedad
Despite that, the hosts are currently at almost the bottom of the table while the visitors stand in the middle both teams are in almost equal form. They have consecutively lost/draw the games which was not so much supporting the host's condition while somewhat bad for the visitors as well because they are just a couple of points short from qualifying for Europa league. Therefore, this fixture is a motivation for both sides to make up for their losses. The hosts have surprised us with a win against Villareal while the visitors defeated Real Betis which indicates that they have some spark left. This would perhaps make the fixture even more exciting that both teams have almost equal scoring and conceding potentials. I believe that we would see goals scored by both teams and most probably ending the game in a draw.
Real Betis vs. Villarreal
Another furious battle among the two teams that have a high potential of knocking their opponents down. In my point of view, the hosts were playing much better before because of which they secured a top position but some dark magic has snatched away their senses. They even lost their last fixture to a team with a bad form (Sociedad) and would be looking to recover some points from this game. However, their opponent is even though from the bottom of the table but has gained quite a reasonable form recently. I mean we all saw them scoring 4 goals against Barca while retaining their lead up until the last minutes of the match. However, they lost their last fixture to a complete underdog Celta which was also a thriller to remember. Therefore, it is quite hard to back a side here but one thing can be said for sure that we would see a lot of goals being scored. If I get to choose a winner, I would go for Villarreal because of their higher scoring potential than the hosts and a better away form as they remained undefeated for 65% of the time on the road. Nonetheless, there is still a high possibility of a draw.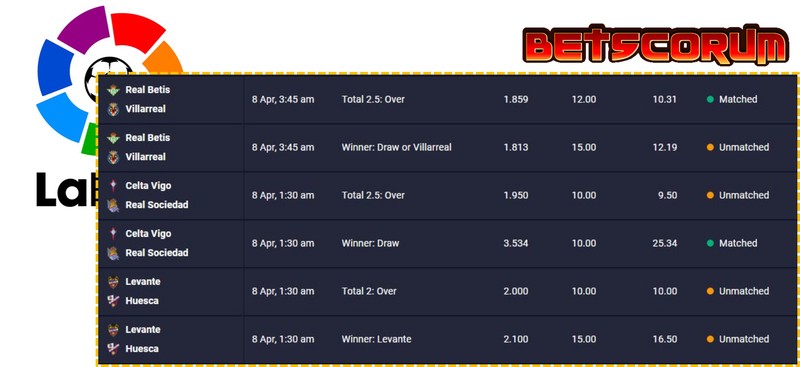 ---
Predictions for Italy Serie A
Inter vs. Atalanta
Both teams in this fixture are from the top of the table where the hosts have comfortably claimed their spot in the Champions league while the visitors are still fighting for theirs. Both teams are beating their opponents with a good score, the hosts defeated Genoa in an away fixture with 4 goals to nil while the visitors bashed Bologna with 4 goals to 1 at home ground. This is going to be a casual fixture for the hosts and they are expected to be under less pressure of performance while the visitors would be tensed. In this situation, the visitor's performance might be compromised as they are on the road as well. Both teams have a good scoring potential and an adequate defense and it may get hard for the visitors to break through the host's defense easily despite their reasonable form.
Lazio vs. Sassuolo
There has been a sudden turn of events for both teams as the hosts got their winning streak broken by an underdog SPAL in an away fixture while the visitors won a match against Chievo with 4 goals at home ground. The hosts are sitting just 3 ranks above the visitors but they seem to be hot favorites in this game because of their home advantage and better form. But, we never know if the visitors have recovered and might be aiming to defeat this opponent in good spirits. Both teams have an almost equal scoring potential while the visitors have a slightly weaker defense which can be easily breached by the likes of the home team. Nonetheless, we might still find the visitors resisting the defeat and if they get lucky might as well grab a point here. The low odds available for home win compels me to place a small stake on the draw option and test my luck with this one.

---
Let's Promote Betscorum on Blitzpredict:
As you might have checked the post by SBC league introducing the blitzpredict website. The platform seems interesting to me as it can track the records of your picks and can auto-update your betting portfolio. It also allows to leave quick comments on your picks and you can find other bettor's predictions conveniently.
I believe it can be a good opportunity to promote betscorum and Scorum to other regular punters. One of the ways is to add brief info about our platform in the 'Bio' section of your profile (as shown in the attached pic of my profile). I am also updating my picks for as many fixtures as possible so that more users can pay attention. I would suggest to join and spread out the word in order to fetch some more potential users.

Thank you for stopping by and have a great weekend.