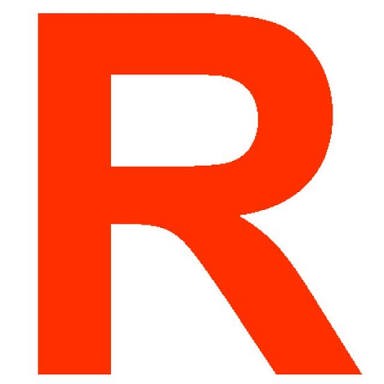 ---
CSKA MOSCOW VS SPARTAK MOSCOW
This is a game in the Russian Hockey League(KHL) between CSKA Moscow and Spartak Moscow on Thursday evening. For this game I'm surely gonn' go for the Under 4.5 bet here because both teams are in a good form currently.
CSKA have 4 wins in a row incessantly against an average side and with that, only 1 game out of 4 have went over 6.5 with a total of 7 scored between both teams and that was against Admiral 3-4, so the rest was Under 4.5 goals scoreline.
Spartak on the other hand have three wins in a row. So I think the both sides can at least get to the overtime here probably in a 2-2 score draw and as I said they are in a good form, they both will not concede easily and though they both play offensively but I don't see them scoring past a total of 3-4 goals. The reason I'm betting an under 4.5 goals also is that CSKA haven't won any home matches in regular time this season, So think this will be a very tight and defensive game. A good call for me and I'm certain 'bout this.
My Bet: Under 4.5 Goals @ Odds 1.89 1xbet
---
QATAR SC VS AL-SADD
This is a match in the Qatar Stars League between Qatar SC who are 7th in the league and Al-Sadd who are currently in the 1st position on the log. So my pick here is surely going to be an over 3.5 goals scoreline in the match.
The guest Al Sadd are the clear favourites to win this tie because they are alot better offensively than the home team and also they are on top in the log standings and overall they are a better team on the road and also when they play at home. The Guest Al Sadd also have played 4 over 3.5 goal matches out the 5 leagues matches they have played so far in the league, the only time they managed to play an under 2.5 was when they drew 1-1 against Al-Gharafa, they really tried to score but they where so unlucky in front of goal and though they later score at the additional time 90+5 but they are the better side because Gharafa was seriously high and good with the defensive work when they actually score first at 49th minutes.
Even though the hosts Qatar SC are 7th on league log they still managed to score anytime they are playing at home because the fans tends to get behind them an motivate them so I belive the match could really open up here.
My Bet: Over 3.5 Goals @ Odds 1.66 1xbet
---
HILLEROED VS BRONDBY
This is a cup game in Denmark between Hilleroid and the massive favourites Brondby. So for this cup game I'm gonn' be Betting on the under 4.5 goals scored,though its sure a tough call because they really score a lot of goals in the Danish cup games but its worth risking with the odds at 1.82. The hosts Hilleroid are playing in a below par league compared to Brondby who are seriously one of successful team in the Danish league and so coming to this match I think they are gonn' likely rotate their squad because I see no reason for the coach to use an A-list players against a lower team. So with this they sure will not be able to bang a lot of goals like 6,7,9 - 0 but rather a low scoring game like 3-0.
My Bet: Under 4.5 Goals @ Odds 1.82 1xbet