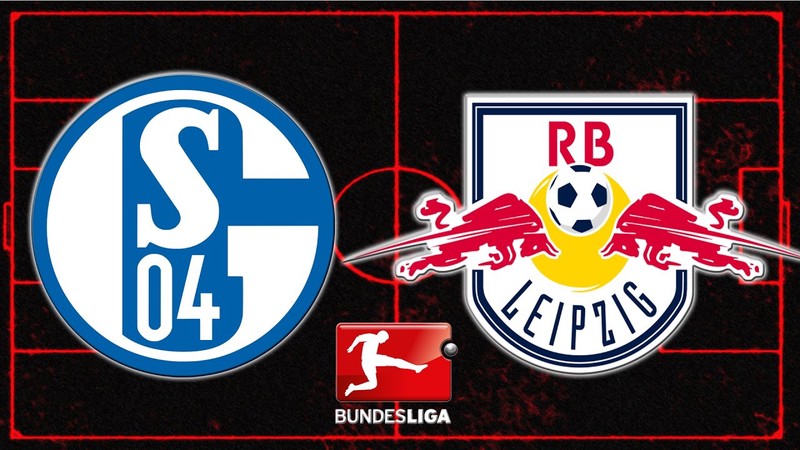 This is the 26th round of the German Bundesliga game between Shalke O4 and Leipzig, two completely different teams who plays an opposite kind of football. The host Shalke 04 are currently experiencing a bad run of form in which they have not been able to win their last 10 matches in all competitions. And today they are quite unfortunate to play against a team like Leipzig, who are having a wonderful performance of recent. Although, Shalke 04 are going to be having the advantage of playing at home but Domenico Tedesco and his players will still find it difficult to win this tie against stronger Leipzig side. The host Schalke, have just suffered a 7-0 defeat at Etihad against Manchester City in the middle of the Champions League in midweek. So all this signaled a gloomy future for the Shalke 04 team because before their eyes would be an unequal battle with rival Leipzig.
SHALKE 04
With their poor performances so far, the host Shalke 04 are currently sitting in the 14th position with 23 points and just 4 points adrift the relegation threatened team Stuttgart. Difficulties are increasingly piling up for Coach Tedesco and his team in which they turn out to be unsuccessful in both European and domestic competitions. Having had 7 consecutive matches, Schalke has not once had the pleasure of tasting a victory in any of those games, with 1 draws and , 6 defeats. Such poor performance is making the fans of the "green emperor" feel extremely uneasy. The confidence of the team needs to be relocated immediately, if they want to avoid playing the next season at the Second division. Schalke will now only have relegation goals in their minds, and that will be the most important thing for them now, so they will do everything to get the maximum 3 points here.
LEIPZIG
The visitors Leipzig are in the 4th position on the league standings with 46 points gathered, after recording a total of 13 wins, 7 draws and 5 defeats in their last 25 league matches played. Surprisingly, in their previous match, Augsburg took a draw at the Red Bull Arena, which caused Leipzig to be caught by Monchengladbach by moving up above them on the table log with just 1 point. So far, the 5th and 6th place team Frankfurt and Leverkusen are also in contention for the top four(4) position and they are eagerly waiting for Leipzig to slip up against Shalke today. Therefore, the task of Coach Ralf Rangnick's and his players in this match is to by all means get 3 points against struggling Shalke 04. This will be a better opportunity for Leipzig to overtake and maintain distance from the pursuing teams below them. Although, Leipzig dropped a crucial points against Augsburg in the 25th round, But the team is still keeping an 8 series unbeaten run in every arena since the end of January until now.
PRE-MATCH FACT
There have been over 2.5 goals scored in 8 of Schalke's last 10 games in Bundesliga.
Schalke have conceded at least 3 goals in their last 3 matches in Bundesliga.
Leipzig have won their last 4 away matches in Bundesliga.
PREDICTION
The guest are the slight favorite to get the 3 points in this clash, and I believe they are gonn' walk past this struggling Shalke team who seems not to be well composed defensively in their previous games. After the 7-0 thrashing in the middle of the week against Manchester City, I'm not sure this Shalke team will be able to get at least a point against this strong Leipzig side, so this will be an easy game for the visitors to get the 3 points here.
MY PICK
Leipzig To Win @ Odd 2.04
NOTE: STAKE ONLY WHAT YOU CAN AFFORD TO LOSE!!!