LEGANES V HUESCA
The Leganés team will host Huesca today at the Municipal de Butarque. The Los Pepineros returns to compete for the day in the Spanish League, after their participation for the first leg of the knockout phase of the Copa del Rey against Real Madrid, in which they were defeated by 3-0. The Los Pepinero team will try to return to the path of good results in La Liga against a Huesca side that achieved its first win at home since the start of the season against Real Betis. The both teams have met four times and the guest, Huesca hold the slight advantage in their head-to-head meetings with 2 wins, 1 draw and 1 loss, in all competitions. This will definitely be their first meeting at the Spanish Top Division (La Liga), as they have only played in lower division in their previous head-to-head duels. The last time the both teams played each other was on 2016-05-21, in which Huesca won by 2-3.
PREDICTION:
This is a match between the 16th place team Leganes and 20th place team Huesca. The both teams are surely coming to this match with the full hope of getting the three points to their pouch. It will be hard to predict the outcome of this match but I believe the both teams will surely be going all out in attack and with that their will surely be lot of chances and opportunities for the both sides to score each other.
MY PICK:
Total Goals Under 2.5 @ Odd 1.52 Scorumbet
---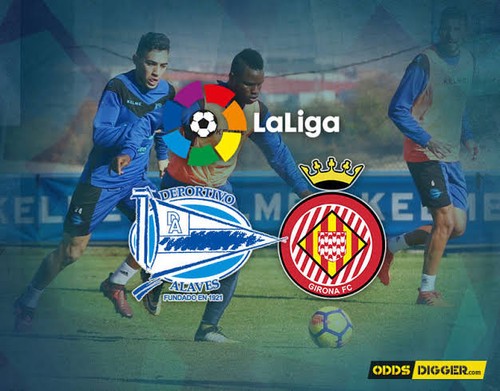 GIRONA VS ALAVES
Girona will play host to Alaves in the 19th round of the Spanish Primeira Liga, at 6:30 p.m In Montilivi Stadium, homegl ground of the Blanquivermell. The Blanquivermell are surely seeking for a twist in results, as they have being held back with a series of draws in their last three matches. In their previous liga match, they drew 2-2 away from home against Levante, but in that game, they would have easily seal the three points but they where quite unfortunate in front of goals. On the other hand, Alaves team are seriously enjoying a stellar start since the start of the 2018/19 La liga campaign. The Babazorros team are in the fourth position, one point above Real Madrid. In their previous match they won 2-1 against an in form side Valencia.
PREDICTION
the guests have a really chance to get a positive result in this game. Alaves are one of the ambitious teams in this season. The Babazorros are in a solid shape of recent. They have two consecutive victories. In previous game Alaves won 2-1 against Valencia. On the other hand Girona is just a very average team. The hosts have fallen in their shape. They have some injury problems coming to this game, So I believe the guest might take full advantage of that and scored probably a total of two goals. The host will also not be sitting quietly, so I'm certain they will also register a goal on the score sheet.
MY PICK
Total Goals Over 2.5 @ Odd 2.508 Scorumbet
More Predictions Will Be Updated Soon!
---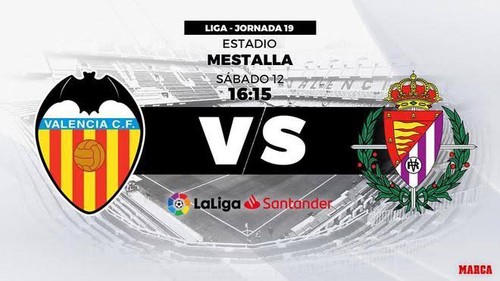 VALENCIA VS VALLADOLID
Valencia will host Real Valladolid today at the Mestalla after suffering a back to back defeats of 2-1 in their previous matches against Alaves in the League and Sporting Gijon in the first leg of the Spanish Cup (Copa De Rey). The defeat suffered in the league last weekend made Valencia fall to the 12th position in the league standings, and with 4 wins, 10 draws and 4 losses, Valencia are now currently on 22 points. Obviously, Valencia are paying the price of being drawing most of their matches at home, in a tie they should have won comfortably (7 draws at home and 3 draws on the road). On the other hand, the guest Valladolid are one point behind Valencia in 15th place, after having managed to record 5 wins, 6draws and 7 losses, but currently they are going through a serious rough patch of just one victory in their last nine league matches. Within that streak, five of their last six games have seen Valladolid losing at halftime and without being able to score. However, the Valladolid's team are among one of the third best La Liga team on the road, as far as points are concerned, with 3 wins, 4 draws and 2 defeats in their last 9 away matches.
PREDICTION
This is surely gonn' be a one sided game, because I expect the home team to dominate this game from first half to the end of the match. However, Considering that seven of the last 35 duels between both teams in league and in Mestalla since 1954/55 had ended with a score of 2-1, could we be expecting another type of result today? Well, For me I think the host will surely be winning this, probably with a scoreline of 2-0.
MY PICK
More Predictions Will Be Updated Soon!
---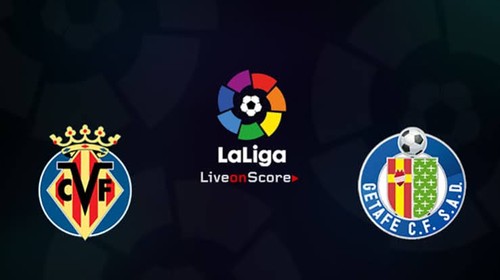 VILLARREAL VS GETAFE
The yellow submarine will host Getafe at the Estadio de la Cerámica, in a match which promises to be a very tight match between the both teams.The yellow submarine team are currently in the relegation zone after winning only one of their last 12 La Liga games and in that period they have managed to concede in almost all of their Liga matches since the start of the season. However, the home side have also managed to record five unbeaten official matches under their manager Luis García (1 Win and 4 draws) after achieving a 2-2 draw at home against Espanyol in the last 16 of the Copa del Rey on Wednesday. As a result, Villarreal have drawn four straight games and three of those games finished 2-2, which indicates that the team is not that far from starting a winning streak. On the other hand, the Guest Getafe are yet to win a single game at the La Ceramica Stadium, since the last three Seasons. And also they have not been able to score in their last three visits to the stadium. However, the Getafe team will be coming to this match fully motivated, after a dramatic win in their last match against Valladolid in the Spanish Cup (Copa De Rey) and also with the fact that they are unbeaten in their last eight away games in La Liga.

PREDICTION
Villarreal are surprisingly bad this season and they are currently in 19th positon in the league and The opposite can be said about Getafe who are also surprisingly 7th in the league. The guest have only manage to lose just a point away from home against Real Madrid, and their is no shame in that because they are obviously playing against a Liga giant. So for today's game I don't think the both teams will be playing an offensive kinda football, they will surely be playing a defensive game here.
MY PICK