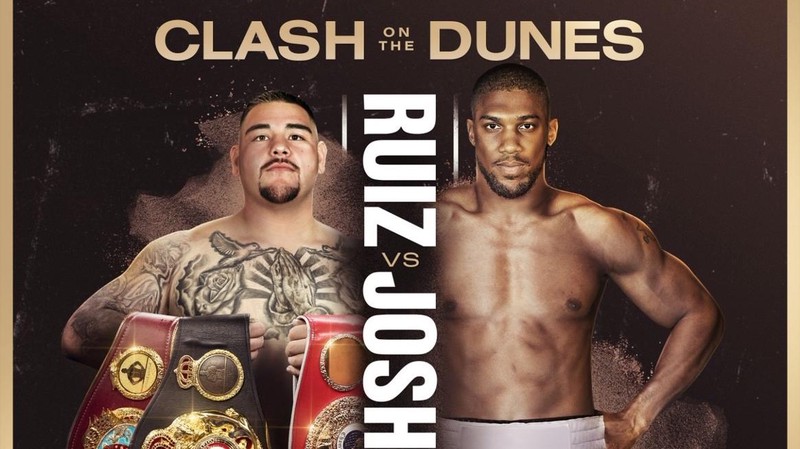 Come December, all roads will be leading to Saudi Arabia, as the world awaits one of the biggest fights i have seen. Don't know if 'am the only one keenly counting the days ahead of the Duel between Anthony Joshua and Andy Ruiz, whatever the case may be, I've never been this passionate about a Boxing match or Fight than now.

---
Yah, we all know 'am no Boxing enthusiast, but I feel a different breeze blowing into my pores ahead of this rematch on December. The Fight is scheduled to take place on the 7th of December at Diriyah, Saudi Arabia. It's generating so much buzz in the media and I can't resist the urge of picking interest.
---
You will recall that the Mexican Andy Ruiz left the world in shock after defeating Joshua earlier in June this year at New York. That defeat left many fans and even bettors in great bewilderment. Though I wasn't so passionate about the first fight, but I can tell you not so many saw it coming.
---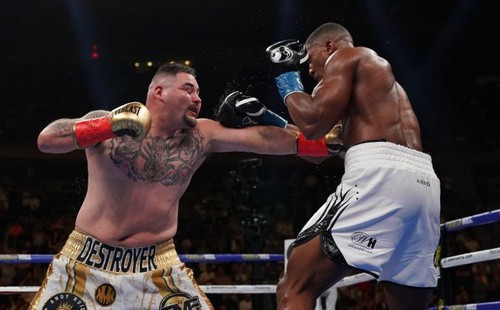 Many of us where too fast to write Andy Ruiz off particular because of his body size, but he left his mark and proved that there is more to a man's strength than his physicality. His victory was not just for him, but to all those whose physique are being used as a yardstick of measuring their virility. Africans were sad, particularly Nigerians, as they watched Joshua fall like the proverbial great "Iroko Tree."

---
"I have made some drastic changes, lifestyle staff. Family, circles, what is important, priorities. The effort it takes to stay on the straight and narrow is challenging. I have to understand I am aiming to be a top athlete. Boxing was always the easiest part for me. The struggle was always keeping my life in check. If I can do that, the boxing will fall into place. There were distractions away from the ring but I never complained. He beat me fair and square, I had those distractions and I now have to make it better for myself," Joshua told AFP.
---
Bet Against Me!
Yea, I know Boxing won't be added to Betscorum any time soon, as the Team is more interested in some other ventures only the gods know. However, I am staking 500 scr in favour of Anthony Joshua, whomever wishes to bet against Me, should indicate in the comment Section (First come first serve Rule applies).
NB: The Highest Number of Persons I can bet against is Two(that is 500 scr each). Let's Go!