I haven't tried to call a winner of a tennis tournament since I called Djokovic to win Wimbledon. This time I have left it later to get involved in predicting the winner of a hard court tournament in the US but there's something good about leaving it a little late. Usually the odds are still generous on many players and you get a good feel for how your favourite players are going about their business.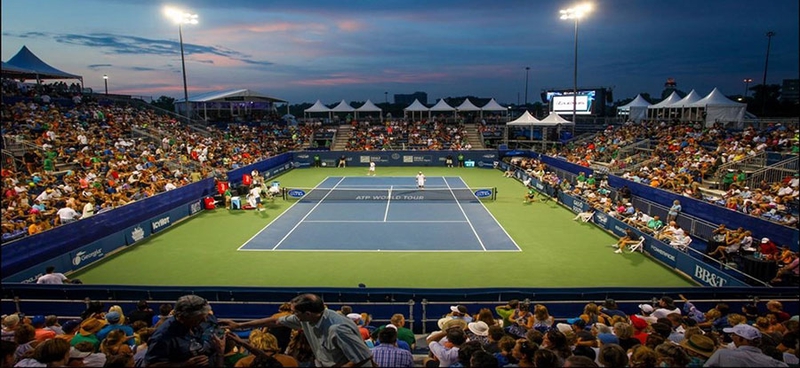 For this tournament many fancy John Isner to win because of his powerful and somewhat impenetrable service game plus his ability to still move around on court and hit a big forehand. Isner is the favourite to take home the title especially considering his Wimbledon run to the Semi Finals, but I have been keeping an eye on the return from injury of a Korean player who first caught people's attention at the Australian Open back in January.
Wild Card Return for the Korean Crusader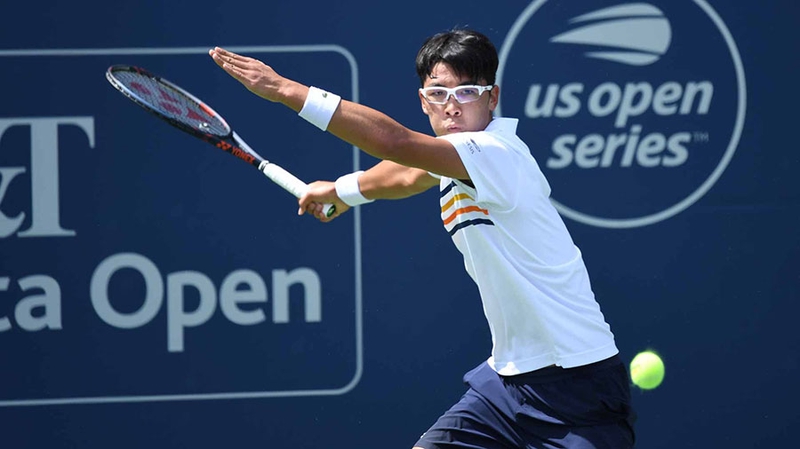 Wild Card entry Hyeon Cheung is an extremely quick and aggressive baseline player. He has an outstanding defense due to his speed and hits his forehand with plenty of power and top spin preferring to counter punch against an opponents angle shots. Cheung has not featured much this season after pulling out from the US Open after one set against Roger Federer due to blisters on his feet. During the clay court season he has also been struggling with an ankle injury which ruled him out of most of that. He has managed 4 different hard court tournaments and made some reasonable progress in each one but nothing substantial.
I consider him another under the radar player who is once again finding his feet at the beginning of another hard court season and I think the Atlanta ATP is a good tournament to get his first win in. He looked confident and aggressive when he beat America's big serving Taylor Fritz in 2 sets the other night. This may not seem like a great win, but when you consider Fritz actually served 16 aces in that match and Cheung still came out on top in 2 straight sets that's very impressive! His mobility on court looked back to the standard that got him to the semi finals at the Australian Open. If he can continue to maintain his fitness, he has a great chance of winning the Atlanta ATP.
A Path to Victory Laced with Two Dangerous Opponents
His path to victory won't be easy. He is likely to face Nick Kyrgios in the Semi Finals and then Isner in the finals. Kyrgios has a lot of potential but his impatience on court can get the better of him a lot of times. His service game is immense but Cheung has a return game that can see him break Kyrgios at one of those hot tempered moments. What troubles me about ever relying on Kyrgios to come through against a tough opponent is his lack of fight when he goes down a set or a break. He becomes too impatient and can leak games when he starts to lose. But I would say Kyrgios will be a tougher opponent for Cheung to overcome than Isner.
Cheung and Kyrgios have never met before at any tournament so I do hope Kyrgios comes through against another upcoming US tennis player Noah Rubin tomorrow. I can't see Rubin coming close to beating Kygrios.
If Cheung reaches the final I think Isner will find it too diffiuclt to deal with Cheung's mobility and the odd drop in concentration on his serve will see Cheung take the title.
So there you have it, Hyeong Chung is my prediction for the Atlanta ATP Winner.
Chung is third favourite with the bookines to win the tournament at 4/1.