Want to have a chance to win a part of the largest lottery jackpot in the world? It's easy. Keep reading below to find out.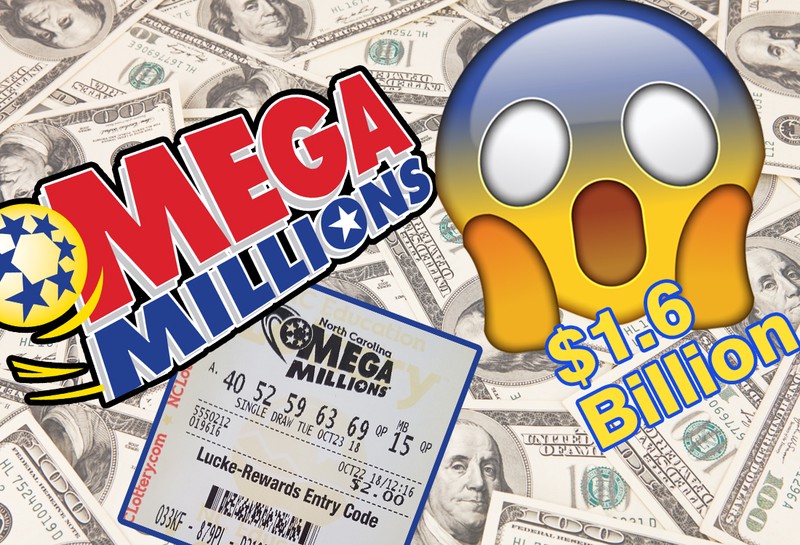 If you haven't already heard, on Tuesday (October 23rd) the largest lottery drawing will be held in the USA with a record breaking $1.6 billion jackpot. You heard that correctly: one point six billion dollars. It's the largest lottery jackpot in world history. And here is how you can win~!
Alright Scorum community, this is what I have done. I went out a bought us (the Scorum community) a Mega Millions lotto ticket (as seen below). The ticket pictured is the ticket we are using, so feel free to write down the numbers and follow along.

Rules

To enter: comment and/or vote on this post. If you don't want to spend a vote, no problem: just leave a comment. Don't want to bother leaving a comment: just give a quick vote instead. All you need to do is interact with this post and you will added to the list of potential winners. You will only be entered one time.

You must comment/vote before Tuesday October 23rd, 11:00 pm EST
Upon winning any significant money, we will divide it evenly among everyone who commented or voted on this post.
For example:
25 people comment/vote on the post, and our ticket wins $5 million. We will take the $5 million divided by 25 people = $200,000 each person.

Our Ticket

40 52 59 63 69 MB-15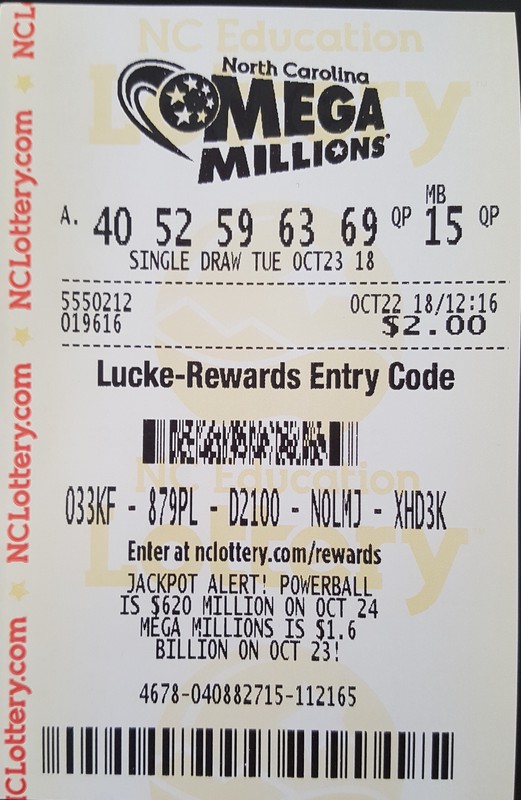 Information about the Drawing

For those who live outside the USA or for those of you who don't follow the lottery, I'll quickly go over a few facts that you might like to know before the numbers are drawn.
The previous world record was a $1.5 billion Powerball jackpot back in January, 2015.

How did the jackpot get this big? This will be the 26th drawing in a row, having gone 25 Mega Millions drawings without a winner.

25% of your winnings are immediately taken out for taxes.

Upon winning, you get 2 choices of payouts: 1) if you want your winnings in one lump sum, you will take home about $904 million 2) if you want the whole amount, you will take it in 30 annual payments, resulting in $53 million per year for 30 years.

We have about a 1/303 million chance of winning with our ticket.

We need to match 6/6 numbers to win it all. The first 5 numbers are from 1 - 70 and the last Mega Ball numbers is 1 - 25.

If we stacked up a billion dollars in $100 bills, it would be taller than the tallest building in the world (Burji Khalifa).

With a billion dollars we could buy any sports team in the world we want.

With that much money, we could take every single person on Scorum for a 25 day around the world trip and pay for everything single purchase and still have enough money left over to buy our own private island.

Join in and let's have some fun~!
_______________________________________________________________________________________
EDIT
Sorry guys, we didn't win. Winning numbers were:
05 28 62 65 70 MB-05