Mumbai City FC would like to get back at their winning ways after losing their two last games in a row when they play hosts to North East United FC on Wednesday. The first match of the game week 16 of the ISL is going to be an important one as we enter the business end of the tournament. Both the teams are in the leading four of the league table with Mumbai City in the second place and North East Utd in the fourth, with only three points separating them.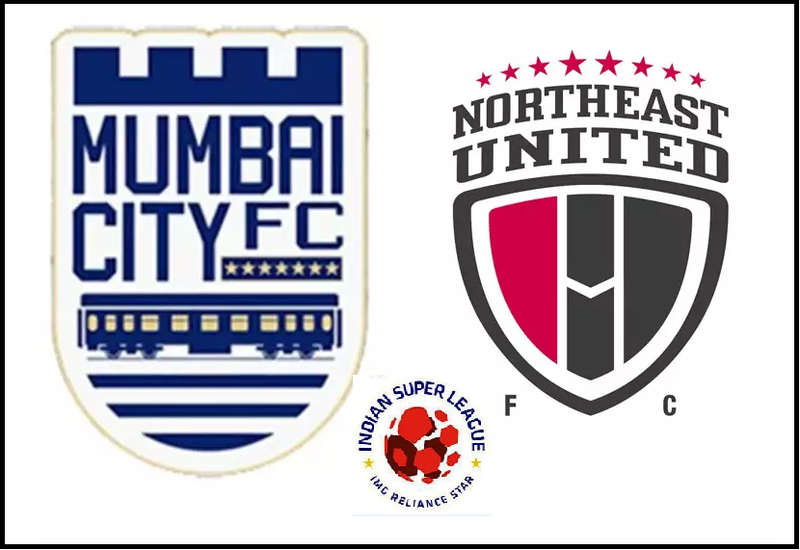 Mumbai City FC

Mumbai City's unbeaten run of nine games ended at home when they lost to FC Goa by two goals to nil. Their next game away against Jamshedpur FC also ended in a 1-0 defeat. Jorge Costa will want his boys to win this game and make sure that they are in the playoffs. Their Senegalese midfielder, Modou Sogou, who has scored nine goals in the league so far, has not scored in the last two matches. He combines well with Raphael Bastos and Arnold Issko. Mumbai City will be hoping that the three will create some magic together against North East United.
North East United FC
North East United, who have never made it to the playoffs before, know that this is their best opportunity to play in the semi-finals. The Highlanders have the Frenchman Bartholomew Ogbeche among their ranks who, along with Ferran Corominas of FC Goa, is the leading goal scorer of the league with 11 goals to his name. He has jelled well with Federico Gallego and Eelco Schattorie will want him to score in this game. If they do that they can be in third place in the league table with two games left. Their Croatian defender Miroslav Komorski being injured, Shouvik Gosh and Guruvinder will have to keep their back line intact and keep the Mumbai City strikers at bay.
North East has not yet made it to the semi-finals of the league and this seems to be their best chance of making it there.
Head to head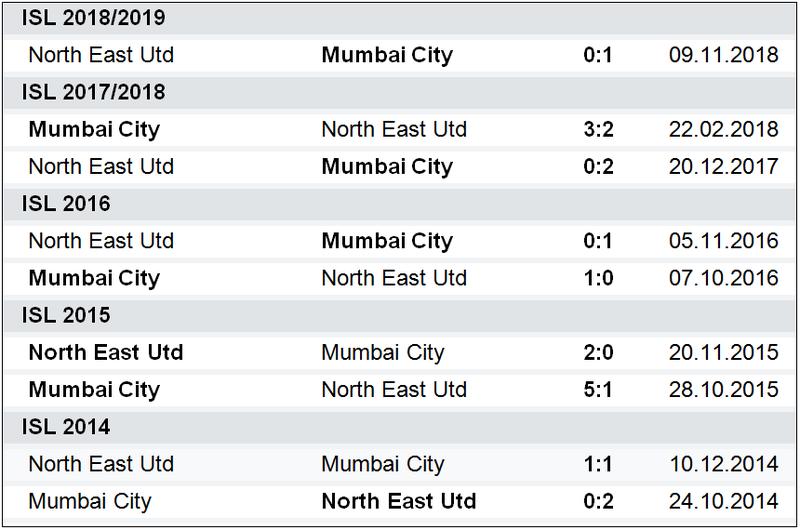 The two teams have met nine times in the ISL so far and Mumbai City has got the better of the Highlanders on six occasions. North East Utd have won only twice and one match ended in a draw. Mumbai City has won the last five encounters on the run.
Current form of the two teams

Both the teams are going into the match without a win in their last two matches. Mumbai City has lost both their matches but has recorded three wins and a draw prior to that. Noth East Utd has only one win in their last six matches but has a loss and a draw in their last two.
Prediction
It is the final leg of the ISL and two of the best forward lines in the tournament are clashing head to head. It will be a closely fought game but Mumbai has an edge over North East Utd. My prediction is that Mumbai City will win this game 2-1