This is my post written as an entry for Scorum-fans 10 SCR free-bet-giveaway courtesy @dexpartacus who put up his winning bet as an offer for anyone who would have it. So here I staking those SCR on a Scottish Premiership match.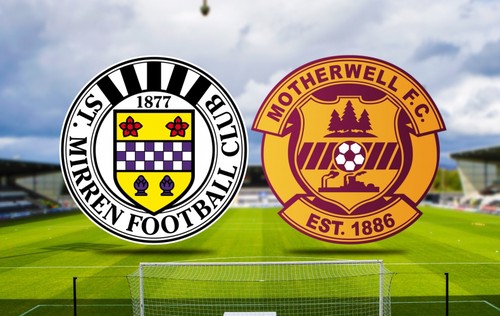 Motherwell will travel to St. Mirren on Wednesday for an away game where a win could ensure the winner moves two places up from where they are placed at present. St. Mirren, languishing at the bottom of the table will hope to change their fortunes at home. Motherwell is coming into the game on a winning spree and will want to continue in the same strain.

St. Mirren has won only three of their 24 matches and 12 points to show for their troubles. They gave away four penalties in their last match away at Ibrox and the Rangers hammered home 4 goals although they missed scoring from one of the penalties. Simeon Jackson, their Canadian striker is the top scorer for them having scored five goals so far. St. Mirren has only scored 16 goals as they leaked a mammoth 50 goals into the back of their net.
Motherwell is just three places ahead of St. Mirren in the Premiership table, but there is an 18 points difference between the two teams. They scored a fine victory over Livingstone in their last away match scoring three goals in the first 21 minutes and shutting Livingstone out of the game. Hastie scored two goals in the match. Danny Johnson is the highest scorer for Motherwell with six goals to his name but has not scored in his last seven appearances for the team.
Head to head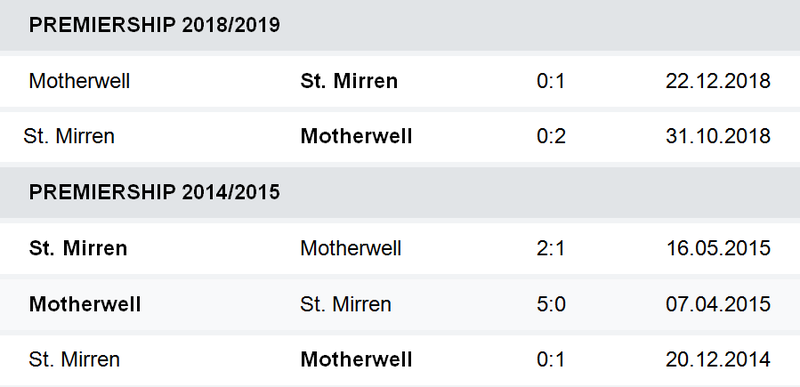 Mother well have won three of their last five games against St. Mirren while the latter has won two of them.St. Mirren though has won the last away game that they played at Motherwell.
Current Form

St. Miren are struggling with their form going into this home match having lost all of their previous five matches in the Premiership. Mother well on the other hand have won their last four matches on the trot and will be looking to continue with their winning streak.
Prediction
I feel that given the form that the two teams are in, St. Mirren will struggle keeping their citadel intact even in their home game. Motherwell has a good chance of winning this game while keeping a clean sheet doing it.
My bet