Exticing day is ahead of us at the Rogers Cup in Toronto (Masters 1000). Finally, today there will be no rain in Toronto, after days and days of problems with the weather.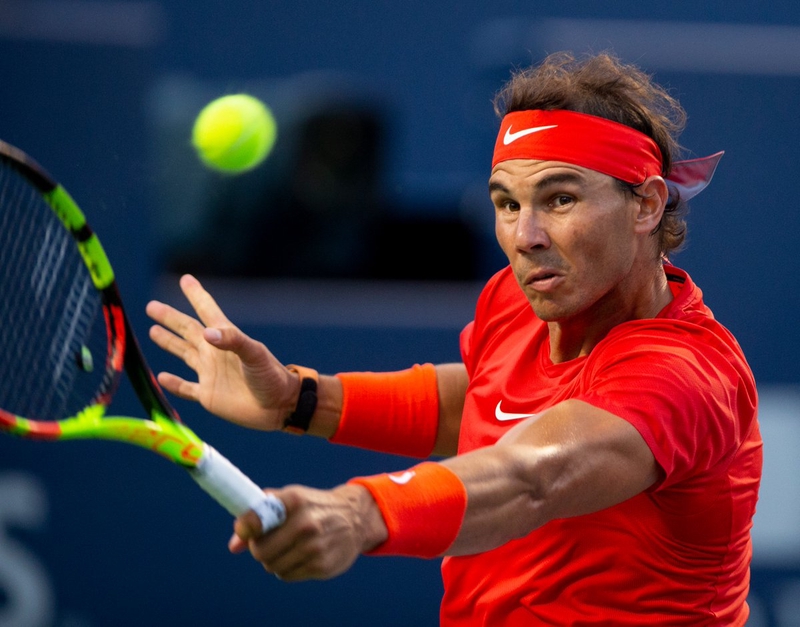 Grigor Dimitrov - Kevin Anderson
Dimitrov survived against Tiafoe, Anderson played good against Ivashka. Wimbledon finalist Anderson is on his another good surface. His serve is too strong for Dimitrov, who will have a very little chances.
Dimitrov can have troubles with double faults and unforced errors and that is element of the game where Anderson improved a lot. He plays with small amout of unforced erorrs, his backhand is Top 10 level, forehand and serve also, of course.
I think there will be a lot of more long points on Dimitrovs serve. Anderson will be holding safely. So, more chances for Anderson, more certainty for his win.
Tip: 2 (1,61 Bet365).
Stefanos Tsitsipas - Alexander Zverev
Zverev, who is defending champion, plays great last two weeks. He doesn't have any problems in Washington (won the title), also in first rounds here (2-0 against Klahn and Medvedev).
Interestingly, Tsitsipas and Zverev met last week in Washington (semifinal), where German won 6-2, 6-4. But today I expect tougher match for him. Tsitsipas defeated Djokovic yesterday without dropping the serve. His forehand is at the world-class level and I think Zverev will have problems because of that.
No doubt both plays fantastic tennis, both are hungry for big titles and big matches. To break the serve of the opponent will be very hard. I expect safely holds from both players and it is possible that we will see three sets here.
Fun fact: Tsitsipas played last 7 sets with odd games in total (6-3 and 7-6), so it is maybe time for even sets.
Tip: Over 22,5 games (1,90 Bet365).
Robin Haase - Karen Khachanov
Khachanov plays great tennis. He won yesterday against Isner in two tie-breaks and showed first-class tennis, especially on opponents serve. Isner had a lot of troubles to hold serve in second set and Khachanov lost only two or three points on his serve.
Haase convert Shapovalovs inexperience into win. I think Khachanov will be tough obstacle for him. So, Khachanovs win is good option.
Tip: 2 (1,50 Bet365).
Rafael Nadal - Marin Cilic
I expect something similar like yesterday against Wawrinka because Cilic is similar player. Cilic can also win a set, what Wawrinka doesn't make.
Rafa is always favourite but Marin is tough opponent for him. He defeated him at the Australian Open. Croatian players also have good experiences with Rafa (Ljubicic, Dodig).
Tip: Over 22,5 games (1,72 Bet365).