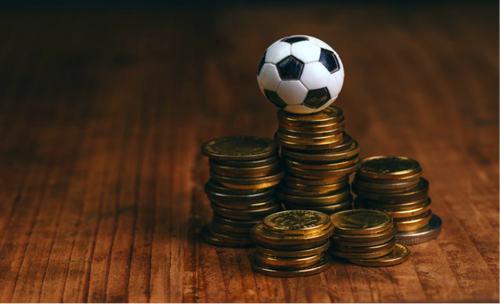 I started to post some normal bets yesterday and they turned out relatively successful with 2/4 bets winning. The games were very close but overall i managed to profit 1,17 SCR due to my bet sizing being lower on the two lost bets. I placed a total stake of 17 SCR and returned with 18,17 SCR. That is a 6,88% return on yesterday's bets.
Seeing that this is so well, i will be betting more often on normal matches and recording all the results as from today as part of my betting this April. I might still look at including some daily bets that are more growth orientated as well covering lower odds but high success rates. All the results, however, will be record as one over this month.
An exciting week of soccer awaits with most of the top 5 European leagues have matches throughout the week and weekend. Today i only will be placing one bet on a more sure option but tomorrow i am expecting to place around 3-5 bets.
Bet #1
English Premier League
Arsenal vs. Newcastle United (7PM GMT, Monday 1/4/2019)
Bet - 1X @ 1,179 (These odds were slightly boosted with the help of @julienbh Bet bot)
Stake: 6,92 SCR
Stats:
Arsenal are unbeaten at home since their season opener against Manchester City in August 2018.
Arsenal have scored in every home game this season, the only exception being their defeat as mentioned in point 1.
Newcastle have only won 2 away games (Against Huddersfield and Burnley) while failing to score in 40% of away games this season.
Arsenal have kept a cleansheet in 38% of their home games.
Arsenal has won 11 of the last 12 matches between these teams and won all home matches as well.