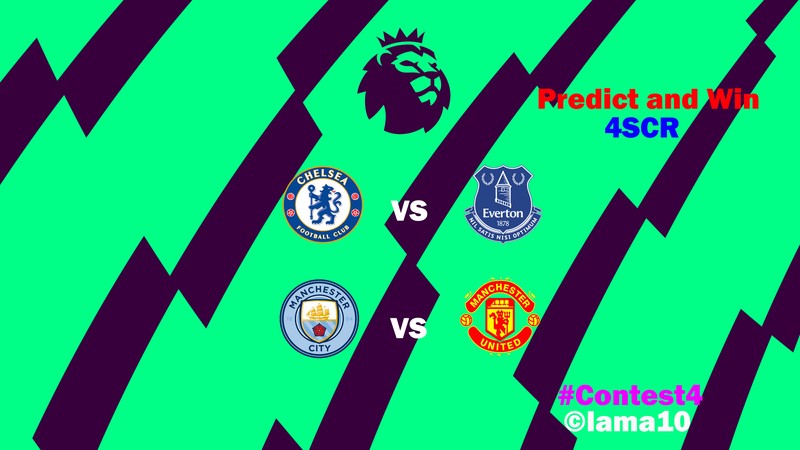 Hello Everyone, Thank you, everyone, for the huge participation in my in the last predict and win contest3. Premier league GW12 will kick off from Saturday afternoon at Cardiff City Stadium. And I've selected two big games of GW12 in my predict and win contest4. Hoping for more participation than my last contest.

Rules for Contest
1. Write your prediction score of both game in the comment box
2. For exact prediction score, you will get 2 Points

3. For correct result, you will get 1 Point
4. Multiple comments and updated comments are not allowed (note: if want to edit comment delete the first one re-enter the updated score )

5. You don't need to follow me or upvote the post to enter in the competition but it will be appreciated


Prize
The winner will be awarded 4 SCR
2. If there is more than one winner then the prize will be shared between the winners.
Deadline
Sunday 11th November 11:30 AM GMT
2. An hour before starts of Chelsea-Everton

Prediction Format
Chelsea X - Everton X

Manchester City X - Manchester United X



Contest 3 Result
In the previous contest, 3 people manage to earn 3 points out of 6 and won the competition. The lucky 3 are @sport2000 @prates and @danglass. Since there are 3 winners I've sent 1.33SCR to each of their accounts.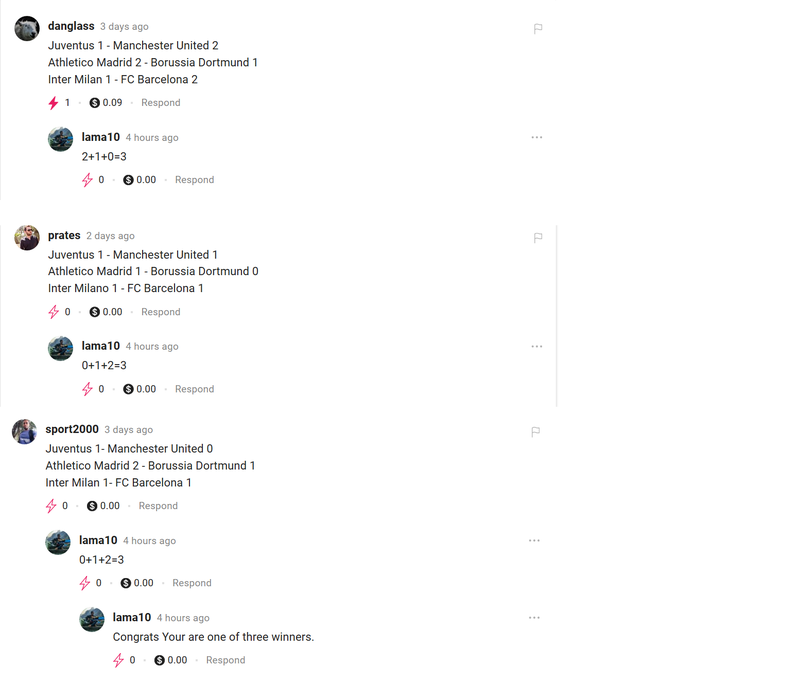 If anyone wants to Support my next prediction contest and sponsor the contest or any query, feel free to Contact me on Discord @lama10#8160. All the best with your predictions.