I Have 2 Winners For Tonight For All The Bettors, Who Seek For Good Predictions!

Last Night I Hit 3/4, - Just Milan Made A Draw Surprising Me!

These 2 Tips Won't Crash This Time!
The Coefficient Will Be As Little As ~2, But With Good Stake You Hit twice Your Bet!

******* The First Winner Is Roma, Who Face The Visiting Torino!
Torino Hit The Bottom & They Will Do Everything Even For A Point! They Will Do The Same As They Did Against Juve First Half, But This Time They Will Try For Over 90 Minutes!
In Other Hands Roma Are Well Prepared For Visitors & The New Strategy Is Working Already, As They Play More Attractive Attacking Football!

We Hit Here 1, Or For Roma - ~1,40 Coefficient!


******* The Second Prediction, & I May Really Think A Winning One Is Pretty Much The Same Situation, As It Is For Roma & Torino!
Manchester Will Try Everything To Cut The Points Of The Leader Liverpool Against The Well Struggling Team Sheffield Utd., Who Also Hit The Bottom In The Barclays Premier League!

We Bet Here On Manchester United & Hope We Done The Right Choices With Both Selections!


I Bet Most Of You Were Going To Play These 2 Clashes, No Matter My Prediction!
So I Wish You Luck Guys & Thank You For Your Support!
Without You Is Boring & Annoying!

Cheers!!!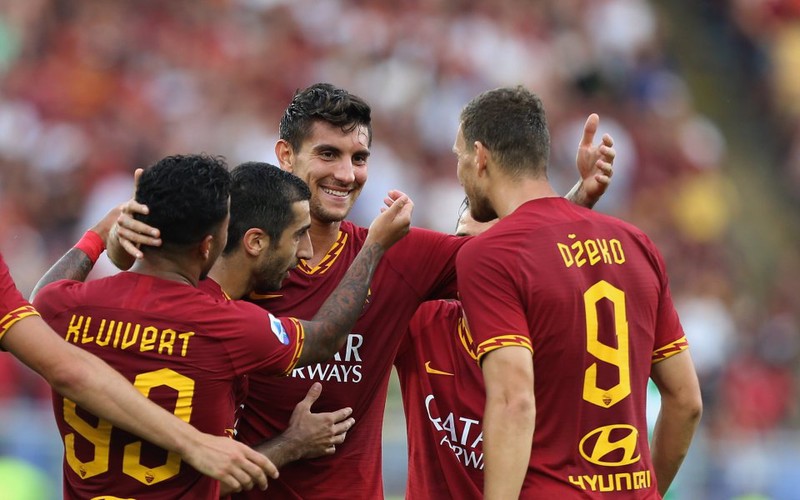 Edited & posted By LueMonte