Here is my Bet of the day - a single pick from today's football fixtures which I fancy the most. I will strive to publish daily updates of my Bet of the Day prediction. You can follow me to get involved with what I believe to be my foremost confident pick of the day. My bet of the day will always be published as a single pick, but you can choose to play it however you desire.

The Bet of the day is my best football prediction of each day so if you wish to bet on only one of my predictions - this is the one I'd recommend.
Insights:
Arsenal have won the previous and first match of the season 0 - 3 away to Fulham, whereas West Ham loss their first match 0 - 2 at home to Newcastle.
Arsenal won 10 of their last 11 home match games against West Ham in all competitions.
West Ham have lost more EPL matches against Arsenal (31) than versus any other opponent.
West Ham have not won the first away league game of the season in any of their last four campaigns, drawing one and losing 3.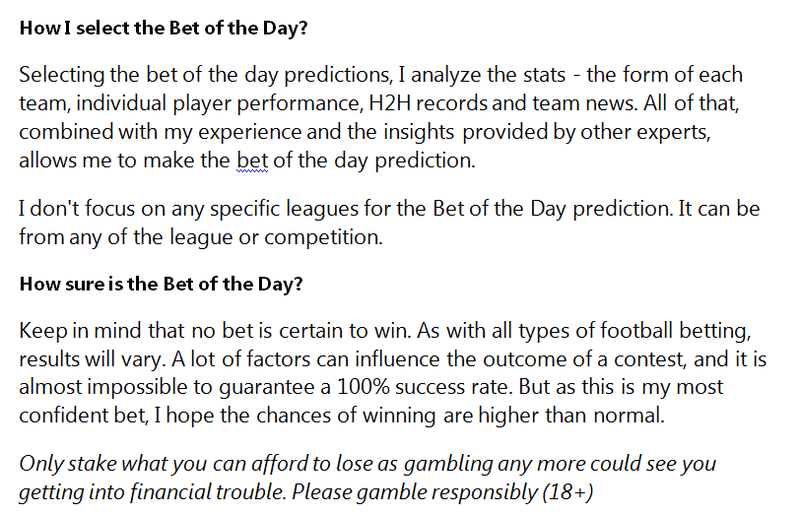 ---
I' ll strive to make available reliable football predictions that bring good value. You'll get daily updates of my Bet Of The Day tips by following me and regularly checking my blog.