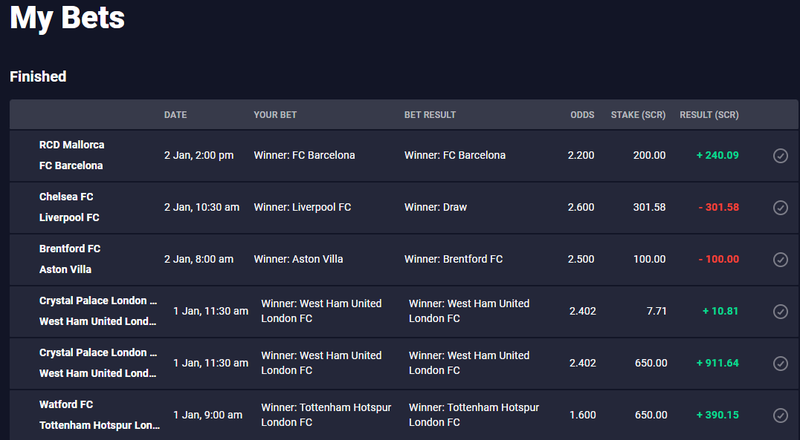 After a slow week or two during the holidays, action is back on Scorum Bet (betscorum.com). I have been making the most of this action, and am having a blast doing it.
I have gone 3-2 over the past two days, with wins including West Ham United, Tottenham over Watford on the road, and recently Barcelona over RCD Mallorca. My losses include taking Liverpool to beat Chelsea, which came to a 2-2 draw, and Aston Villa losing on the road to Brentford.
Have you made any recent wagers within Scorum? If so, feel free to share your results below!
If you want to get in on the action, check out betscorum.com 2-3 hours before matches begin to see what odds are available.
Good luck!