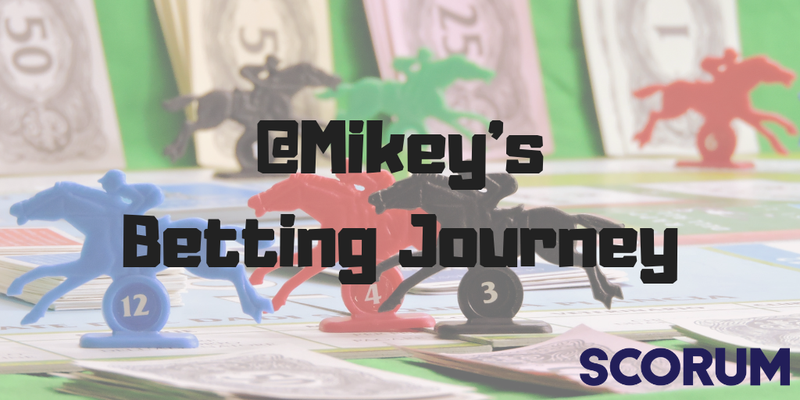 If I would've told you on Saturday that the Lions would beat the Patriots, the Bills would beat the Minnesota Vikings, and the Tennessee Titans would beat the Jaguars this Sunday, you would have either laughed or began to worry about the state of my mental health. Those three things happened in one of the craziest NFL Sundays I've ever witnessed.
As for my betting journey, it's still underway thanks to a very successful Saturday. I've already placed some bets for the week as you'll see below, and I'll attempt to use any winnings on this Saturday's games since that worked for me last week.
Yesterday's 💩Poopy💩 Picks
If you smell something bad, that would be my picks on Sunday. I missed on the Broncos, Colts, Vikings, and Cowboys while being right about the Chiefs, Rams, Panthers, and Dolphins. I somehow lost my big $7 bet on the Vikings, Dolphins, and Bears to win bet because the Vikings forgot how to play football. Without that upset, I'm back over my initial amount of $44.
I also made a late bet of $4.25 on the Lions Theo Riddick to gain over 44 yards. He finished at 36. I'm hoping to turn this around starting today.
💰Bets Made Today💰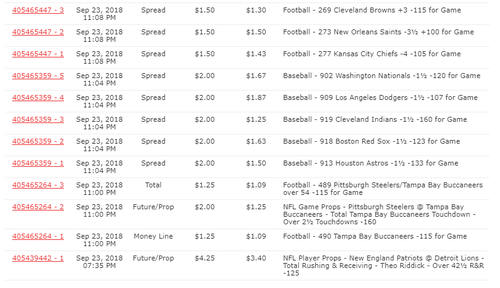 As recommended by many of you and my friends in the Steem Betting Community (who are also here on Scorum), I chose more individual games than parlays. I still have one parlay and I play to work in several others, but I will try to be a little more straightforward outside of when I'm very confident about several games and have enough to bet them straight up against the spread and in parlays.
NFL Action Tonight: As you can see, I'm betting on the Tampa Bay Buccaneers at home against the Pittsburgh Steelers, for the game to go over 54 points (neither team has been playing much defense lately), and for the Buccaneers to score over 2.5 touchdowns. If Tampa wins AND the game goes over 54, I will be in very good shape for the week with the $13 win from a $5 2-team parlay.
MLB Action Tonight: I'm taking several favorites to win their game by over 1 run. I like the Astros, Red Sox, Nationals, Dodgers, and Indians -1.5. I'm hoping to win 4 out of 5.
Early Picks for NFL Week 4: NFL spreads often change during the week. I decided to go through the early spreads to find a few bets that looked out of place (where we have an advantage). The bets I like so far for NFL Week 4 include:
Kansas City Chiefs -4 over the Denver Broncos
New Orleans Saints -3.5 over the New York Giants
Cleveland Browns +3 over the Las Vegas Raiders
Seattle Seahawks -3 over the Arizona Cardinals
Philadelphia Eagles -3 over the Tennessee Titans
Tampa Bay Buccaneers +2.5 over the Chicago Bears
Atlanta Falcons -5 over the Cincinnati Bengals
Indianapolis Colts -2.5 over the Houston Texans
I will likely place some parlays on some of these picks as the week progresses if I win some of the bets leading up to next weekend. I am holding off on it for the time being but I really like Ohio State -4.5 @ Penn State.
Progress 📈
Current Balance: $3.50
Pending Wagers: $31.50
Amount Needed for $1,000: $996.50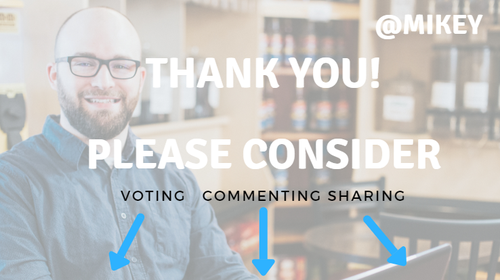 What do you think of my bets for today and this week?