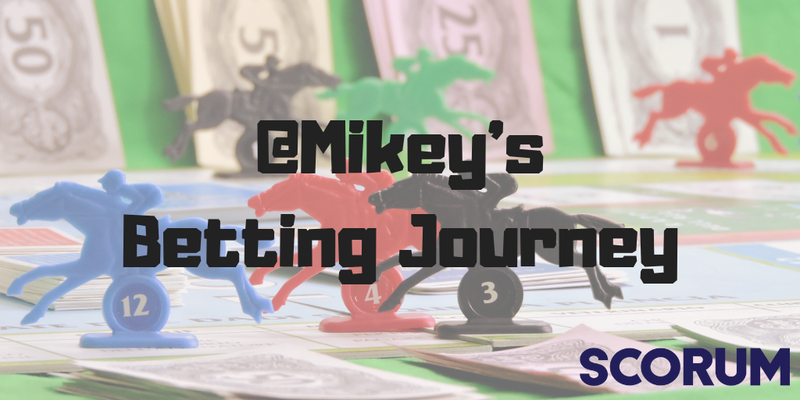 I'm recovering after a rough Sunday and it's gotten off to a decent start with a couple of small victories. My main goal this week is to gain a bit of a bankroll to go heavy on games on Saturday and Sunday.
Yesterday's Results
I lost a $5 parlay on the Bucs to win and the over (NFL). I was very close as the Bucs battled back at the end of the game and the over (54) was reached. In my MLB picks, I went four for five. The Nationals, Red Sox, Indians, Dodgers, and Astros all won by over 1 run.
Saturday and Sunday will make or break my week, but it's nice to pick up a few wins during the week in baseball.
💰Bets Made Today💰

I made four bets today, including my biggest for $2.64 on the Cardinals to beat the Brewers at home after suffering a tough loss last night. The Cardinals are hanging on to the last Wild Card playoff spot with everything on the line in front of a home crowd, so I like their chances.
I placed a bet on the Rams at -6.5 who get the Vikings at home on a Thursday. The Vikings have a lot to prove after getting blown out by the lowly Bills, but I don't think they are good enough to compete with Los Angeles.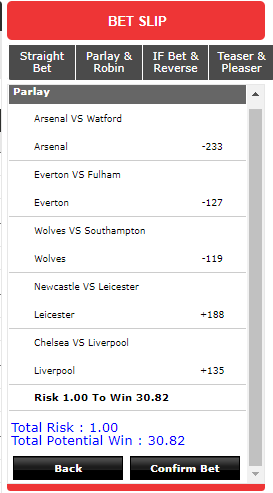 I decided to place a fun 5-team parlay on the EPL. I'm taking Arsenal, Everton, Wolves, Leicester, and Liverpool all to win. I will likely place individual bets on these games later in the week.
My last bet of the day is on Ohio State -3.5 against Penn State, which will take place this Saturday. Coach Urban Meyer is back for OSU and they have more than enough firepower to control this game. I believe they will dominate Penn State even in Happy Valley.
Progress 📈
Current Balance: $19.87
Pending Wagers: $19.14
Amount Needed for $1,000: $983.00
Pick % (NEW)
Straight Wagers (Not Including Parlays)
MLB (5-0, 100% -- Amount Wagered: $10, Amount Won: $7.92 ROI: 79.2%)
NFL (2-1, 66% -- Amount Wagered: $4.50, Amount Won: $1.09 ROI: 24.2%)