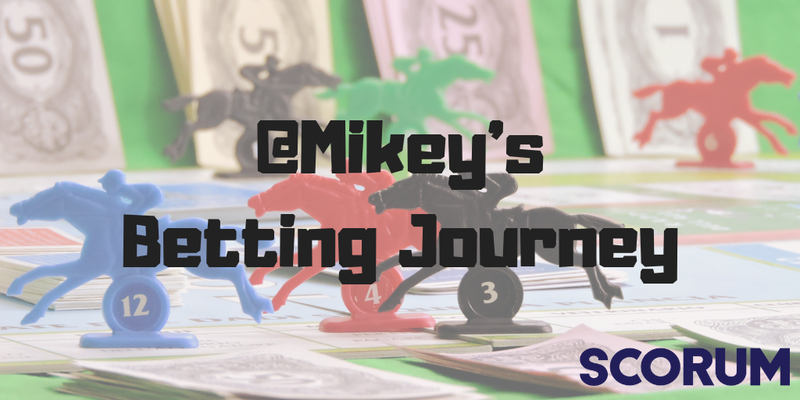 After only eight days, this already feels like a month-long journey. I think betting competitively would age me a lot, but I do really enjoy handicapping and analyzing potential outcomes.
What do you like and hate about betting? I'd love to know in the comment section below.
Yesterday's Results
I had a single bet ending last night and it didn't end as expected. The Brewers crushed the Cardinals as Gomber, who I really liked in that matchup, allowed 5 earned runs in 3.2 innings. The $2.64 loss is a bit of a hit, but I'm going big today so let's see what happens.
💰Bets Made Today💰

My favorite bet of the day is the Cubs to win over the Pirates in a game the desperately need after dropping two games to the Pirates and losing ground to the Milwaukee Brewers. Jose Quintana (13-11) will face off against Ivan Nova (9-9). Quintana gave up 5 runs to the White Sox in his last outing. The last time Quintana gave up five runs, he pitched a gem in the next game, allowing a single run. I'm betting on urgency to lead the Cubs to victory in this very important game.
I love what I've seen out of the Stanford Cardinal this season. A comeback win in Eugene against the Ducks last week was as impressive of victory as I've seen this year in college football. After watching each of Notre Dame's game this season, they look like an incomplete team with a lot of talent and a lot of holes. I believe Stanford will take advantage and leave South Bend with a victory.
I also placed two small bets today on over 65 in the Clemson/Syracuse game and Florida State -6.5 over a Louisville team that looked awful last week in a 27-3 loss to Virginia.
Progress 📈
Current Balance: $0.00
Pending Wagers: $36.37
Amount Needed for $1,000: $1,000.00
Pick % & ROI
Straight Wagers (Not Including Parlays)
MLB (5-1, 83.3% -- Amount Wagered: $12.64, Amount Won: $5.28 ROI: 41.77%)
NFL (2-1, 66% -- Amount Wagered: $4.50, Amount Won: $1.09 ROI: 24.2%)