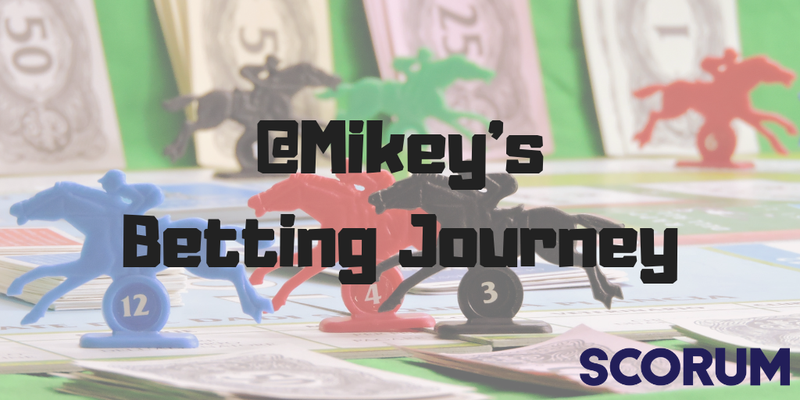 My one bet of the night came through yesterday in a big way. I placed the remainder of my available balance, after placing a few small bets, on the Chicago Cubs to win on a night where the needed it badly to stay on top of their division. The Cubs, after blowing a 6-1 lead, won in extra innings (7-6), and our small bankroll now looks a little healthier going into a busy weekend. But I won't waste any time in putting it back into bets.
Here's a look at where we stand and what I'm betting on today.
Yesterday's Results
The total bet on the Cubs at -170 (I was able to get in early before the line was inflated to -185) was for $11.87 to win $6.98. The bet was possibly a bit careless, but I was very confident in Quintana against the Pirates yesterday and would have still been alive in my challenge had the Cubs lost.
💰Bets Made Today💰
I'm placing a single bet for today and a one parlay before making some larger bets tomorrow, the day before Saturday's college football action. I placed the following wagers:
Cubs -1.5 (+125) over Pittsburgh (Jon Lester vs. Trevor Williams) -- ($2 to win $2.50)

Lester is 5-1 with an ERA under 2.0 in his last 7 starts. Cubs may be hitting a groove after last night's big win.
Miami vs. North Carolina over 55.5 ($1.85 to win $1.68)
NCAAF Parlay:
Based on the games and teams I've been following, I chose a 5-team parlay with my favorite picks, including:
Miami vs. North Carolina Over 55.5
Syracuse vs. Clemson Over 65
Ohio State to Win
Stanford +5.5
BYU +17.5
Bets Ending Tonight
Los Angeles Rams -6.5 ($1.75 to win $1.56)
Miami vs. North Carolina over 55.5 (mentioned above)
Cubs -1.5 (mentioned above)
Progress 📈
Current Balance: $14.00
Pending Wagers: $29.35
Amount Needed for $1,000: $986.00
Pick % & ROI
Straight Wagers (Not Including Parlays)
MLB (6-1, 83.3% -- Amount Wagered: $24.51, Amount Won: $12.26 ROI: 50%)
NFL (2-1, 66% -- Amount Wagered: $4.50, Amount Won: $1.09 ROI: 24.2%)