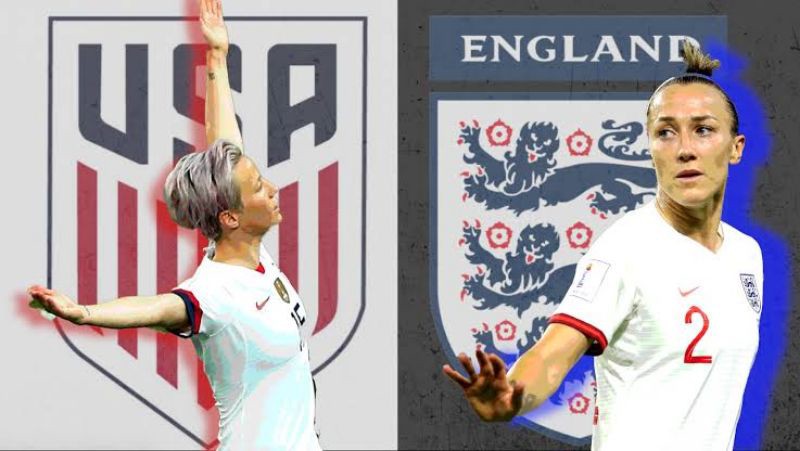 England women national team will clash with United State for place in the 2019 Women's World Cup finals in France when they face each other tonight at 20:00 G.M.T at Stade de Lyon in the first semi final game of the tournament.
The winner between the two sides will get ready for Sunday's closing ceremony and final match of the tournament with whosoever that emerge victorious between Netherland and Sweden match later tomorrow.
US form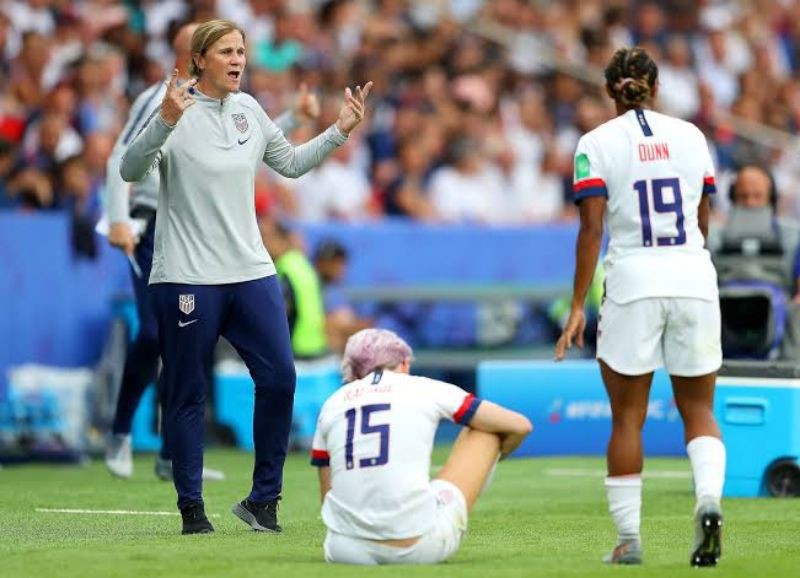 The USWNT team has been very fantastic so far in the tournament, not only are they the defending champion but are yet to taste a defeat. Their toughest match was edging out the host nation France in the quarter final in a 2-1 score line after beaten another European strong side Spain. The US team opened their group stage match with record breaking 13-0 smashing of Thailand ladies followed by 3-0 win against Chile and 2-0 against Sweden mounting to 18 goals in three matches. So far has conceded 2 goals against the toughest sides France and Spain on their part to the semi finals.
England form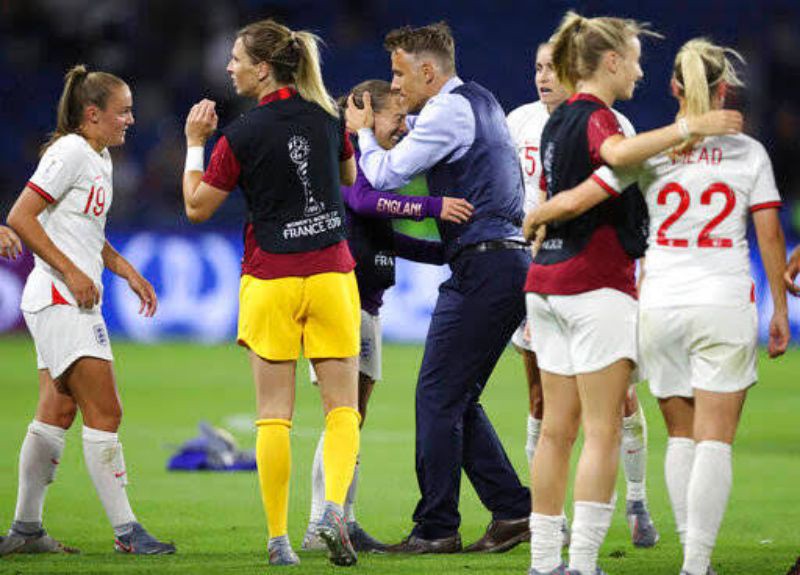 The English women have shown consistency in past two tournaments as they will be making their third consecutive semi finals in this game but never gone beyond it. This will be a very big test for Phil Neville; the he'd coach of the England team to navigate them to their first finals. The side has the best defensive record of the tournament as they only conceded a goal so far in their first group games against neighbours Scotland that ended 2-1 in favour of England. They went to beat Argentina 1-0 before rounding the group match with 2-0 win over Japan. The knock out phase has seen them scored more goals than any other side. Their 3-0 wins each against Norway in the quarter final as well Cameroon in knock out stage is a pointer and so, the US team must be weary of Neville's front line in this encounter
Start players to watch out for
Megan Rapinoe has unarguably been a threat to any side the US team has faced in this tournament as she penetrates from the flank. The start player's sole goal has kept the team bypassing opponents in the competition as she score a brace against Spain for US place in quarter finals as well repeated the same feat when France. With 4 goals in the last two games, Rapinoe is a player the English side must watch out for.
Lindsey Horan has been a pillar in the US midfield but was forced to sit out of recent games out of head coach Jil Ellis fears she might pick up a second yellow card. But with the yellow card rules resetting after the quarter finals, Lindsey may be at the he art of the midfield once again.
Prediction
Both sides has so far won their five games of the competition with US netting 22 goals, conceding 2 to making it an average of 4.4 goals per game while the English side has scored 11 goals, conceding 1 goal to make it an average of 2.2 goals per match. With US ranking number against 3 place England as well have played most of the finals games in World Cup has better odd advantage.
both team to score
US win or draw
Over 2.5
Over 1.5