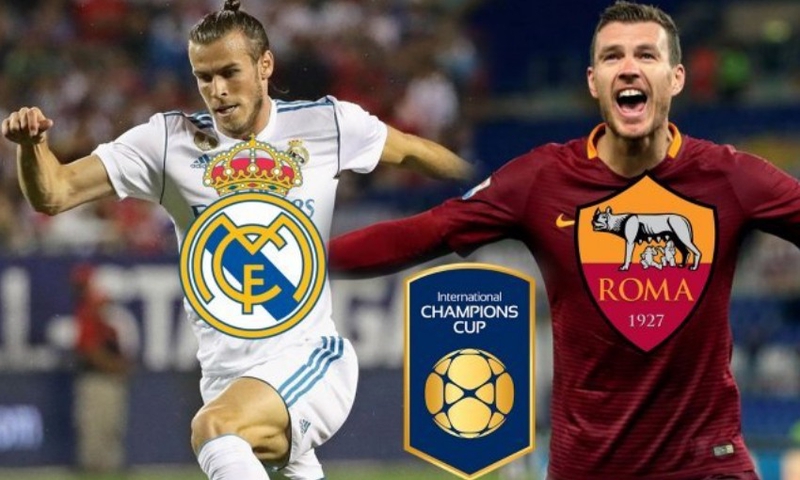 This is only the analysis that I did based on the performance of the two teams in the past and the current status, my choice was placed without a 100% guarantee on the final result. Because the ball is round so we cannot predict which team will be lucky even if the team is weak or strong.
•Real Madrid Analysis
After losing to Manchester United 2-1 on Wednesday (08/01/2018), Real Madrid won convincingly 3-1 from Juventus on Sunday (08/05/2018). Los Blancos looks alive with Mr. Vinicius Jr. and Marco Asensio, their two young stars.
Especially for Asensio, he will be predicted to be 'natural' Cristiano Ronaldo. The performance of the Spanish winger looks 'pushing' Julen Lopetegui, Real Madrid coach, to enter the starting XI.
"Lopetegui instilled his ideas and we accepted them well. We offer a style of play, although there are things that need to be improved, we are ready for the UEFA Super Cup against Atlético," Asensio told Real Madrid's official website.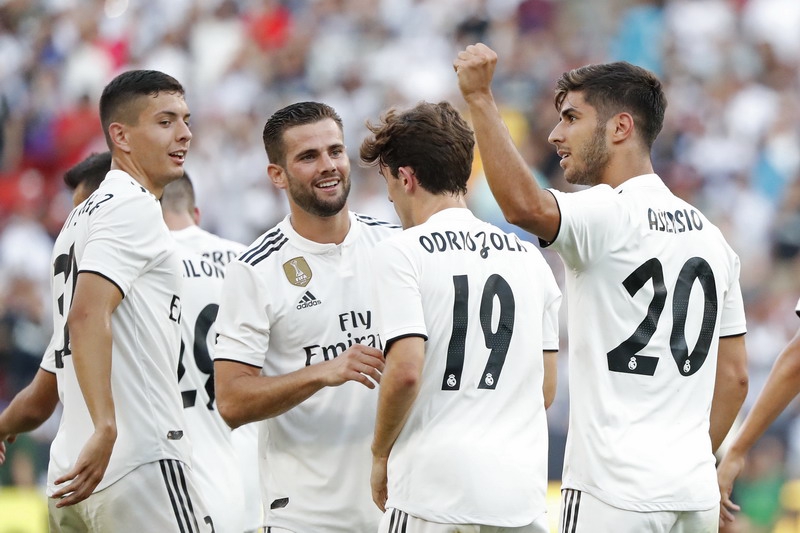 •AS Roma Analysis
AS Roma is still working on a combination of their team which is filled with many new players. When facing Barcelona on Wednesday (01/08/2018) a 2-4 victory came after the Giallorossi core team went down against Barca's naive attackers and lacked experience.
This is difficult to apply to Real Madrid who are able to install their players from the 2018 World Cup. Roman tactics that try to rob the ball as much as possible in the opponent's territory do not always function when meeting Los Blancos.
AS Roma conceded six times in two matches at the ICC 2018. The team's performance fluctuated, but for coach Eusebio Di Francesco, that was no big deal.
"Now the difference between good and bad performance is very thin. I am happy with what the kids are doing, but preparation is very important now. The best team is the one who made the fewest mistakes," Di Francesco was quoted as saying by the club's official website.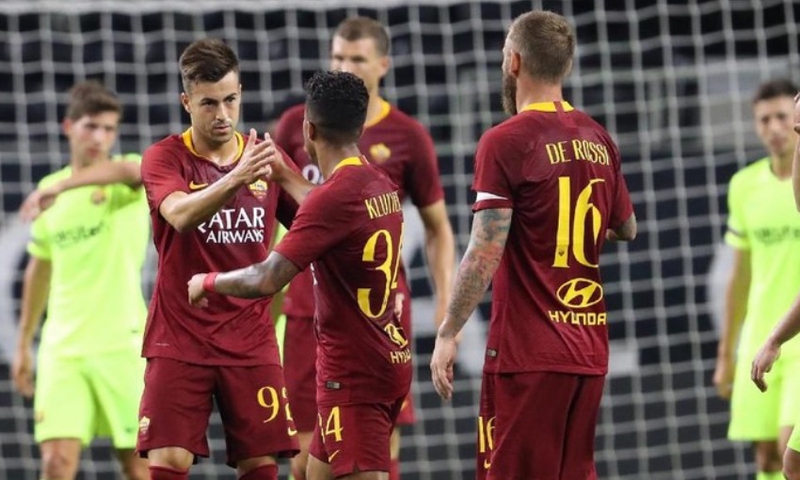 •Estimated composition of players
Real Madrid (4-2-3-1): Keylor Navas; Alvaro Odriozola, Jesus Vallejo, Nacho, Reguilon; Toni Kroos, Isco; Marco Asensio, Gareth Bale, Vinicius Jr .; Karim Benzema
AS Roma (4-3-3): Robin Olsen; Aleksandar Kolarov, Federico Fazio, Juan Jesus, Alessandro Florenzi; Kevin Strootman, Daniele De Rossi, Bryan Cristante; Edin Dzeko, Patrik Schick, Diego Perotti
•Head to Head record
08-03-2016 Real Madrid vs AS Roma 2-0
02-17-2016 AS Roma vs Real Madrid 0-2
18-07-2015 Real Madrid vs AS Roma 0-0
07-07-2014 Real Madrid vs AS Roma 0-1
05-03-2008 Real Madrid vs AS Roma 1-2
My Prediction
•My bet on this match is HDP
Real Madrid [n]VS AS Roma
Real Madrid -0.75 @ 1.02 Win
Goal : Over 3.75
Real madrid Over 3.75
•Prediction Final score
Real Madrid 3 -1 AS Roma