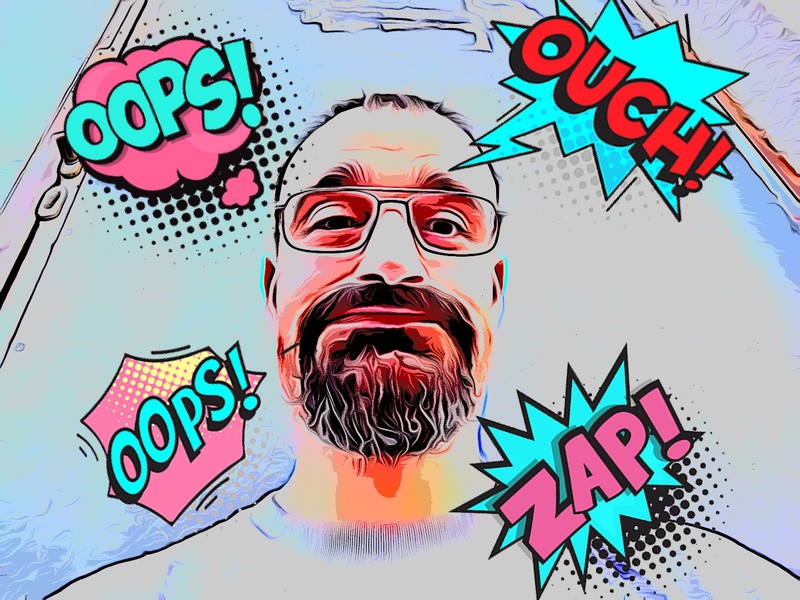 I took another bet adventure. The first adventure set me to China. All I know about Chinese soccer is the fact that their players has to try hard if they won't take excited rice harvester career. Unfortunately, that fact was out of my mind when I bet Chongqing Lifan - Shanghai Shenhua. I was thinking in this way: Shanghai is bigger city, more people, more players, bigger concuration...
Looks like there's more rice fields around Chongqing. So, at the Chinese adventure I spitted on a banana peel.
Next adventure led me to Italy, in town of Udinese. I was sure that Udinese can't score nothing but defeat against Milan. But...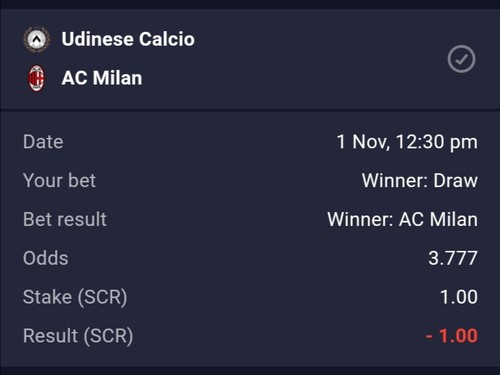 I stepped on a banana peel again.
After I faced two banana peels there was a great possibility to avoid one more. So, I bravely faced a european adventure. Juventus to win Ferencvarosi? No chance. Odds said it clear - 12.111 for Ferencvarosi win. And odds can be wrong sometimes.
Another one banana peel.
Europe must be some kind of big land, 'cause there was next adventure. Leipzig to win PSG. No chance. PSG to win Leipzig? No chance. So, it must be draw.
Looks like I must face one more banana peel.