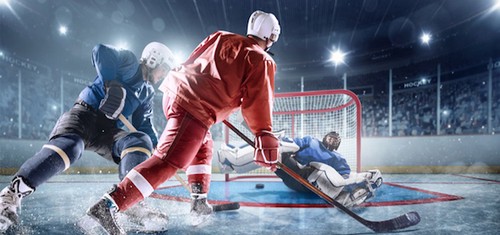 First I want to make sure you understand, I am far from being a professional better and I've always considered my bets to be some kind of entertainment. I am not a reliable source of information , this is just me having fun here and who knows!
There are plenty of games being played today and I felt like this was a good time to start my betting journey. I decided to go with a parlay bet today and I will be using CloudBet to do that.

The first game I am picking is Jew Jersey Devils Vs the Edmonton Oilers. I believe there is going to be alot of goals scored in this one but since its their first season game I will hold back on the totals and instead go toward chosing the winner. The Edmonton Oilers had a hard season last year but it seems like they are a completely different team this year, watching them play during the pre-season and the amazing duo formed by Mcdavid and Ty Rattie has me sold on them tonight. This is not the only reason I am chosing the oilers but looking at both team defense there's really nothing special so I am exclusively basing my bet here comparing both team offense and in my opinion Edmonton outclass the Devils by a mile even with Taylor Hall playing his best hockey.
Edmonton Oilers to win @1.93

My 2nd pick Arizona Coyotes Vs Anaheim Ducks. It's true that the coyotes are coming off a 3-0 loss against the Dallas Stars and that would make them want to give it their all to prove themselves but they are up against one of the most underated player in my opinion Ryan Getzlaf and a team full of confidence that came out victorious against the San Jose Sharks which most see as a stanley cup contender.

Anaheim Ducks to win @1.84

The last pick of my 3 team parlay will be between the Philadelphie Flyers and The Colorado Avalanche. Flyers first lines didn't play well last game and I am expecting them to go all out this one. They have 3 solid offensive lines and managed to pull a win in their last game despite the fact that their offense was only led by the Wayne Simmonds line. Colorado is a team full of young talent but if the MacKinnon and Rantanen duo is locked from doing anything I feel like they are going to hit a wall against the flyers defensive duos. I pick my winner based on the Depth of each team. It's not going to be an easy win but with the likes of Couturier,Giroux and Voracek I am not sure the young Colorado defensive squad will be able to hold them off the same way they've been 2 days ago.

Philadelphie Flyers to win @1.96

My parlay total multiplier is @6.88, wish me luck!