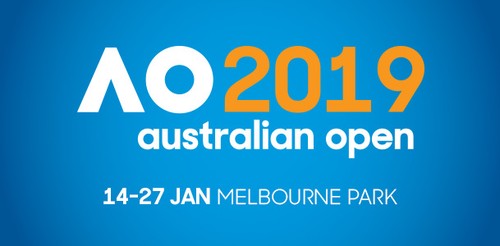 Round 3 of the Aussie Open starts today and it's getting harder to find winners at decent odds. Here are two that i like for today's parlay:
Caroline Wozniacki v Maria Sharapova
Defending champion Caroline Wozniacki takes on former champion Maria Sharapova in what's probably the most glamorous match up of this round. Both didn't have a good run up leading to the Australian Open, with Wozniacki losing to a player ranked 152 while Sharapova had struggles past an unranked Chinese player before withdrawing against Sabalenka.
Both have put that terrible form behind them and have looked solid in the first two rounds of play. Admittedly, they haven't faced the toughest of opponents. Still, i was impressed more by Wozniacki's overall play against Larsson, her second round opponent, than Sharapova's. Wozniacki served well and her second serve points won percentage was good too. Sharapova's opponents couldn't deal with her power but a top player like Wozniacki will be better able to handle it.
Wozniacki actually started as the underdog on some books but the odds on her winning have dropped quickly to around 1.6+. I should have snapped her up yesterday when she was as 1.77.
Pick: Wozniacki ML @ 1.689
Rafael Nadal v Alex De Minaur
This pick is a lot easier to make and the odds reflect it. Nadal is in lethal form so far while Minaur has been playing a lot of tennis lately. He was in the finals of the Sydney Open (had to play 2x a day due to a delay) and now at the Aussie Open he just played a grueling five-setter.
You want to be well rested when taking on the likes of Nadal and Djokovic and unless Nadal suffers an injury, i think there's little hope of De Minaur stealing this. So i'm going to add this as a parlay booster.
Pick: Nadal ML @ 1.107
Overall: 1.870
Sidenote: The Cilic odds have been moving up to around 1.30 now, might do another parlay if Wozniacki hits.