I have been betting on betscorum.com for quite some now. They were very small bets without any plan and preparation. I never read betting predictions and analysis of games. But then, there were many offers to promote bet on betscorum.com. In the meantime, I came across a couple of articles that encouraged newbies to go ahead and bet without worrying much about the amount you stake.
If you are new on betting, make sure you read the predictions. I would like to mention an article by @mikey https://scorum.com/en-us/betting/@mikey/advice-to-take-before-betting-on-betscorum-com. The article planted seeds in me to bet on betscorum.com without worrying about others.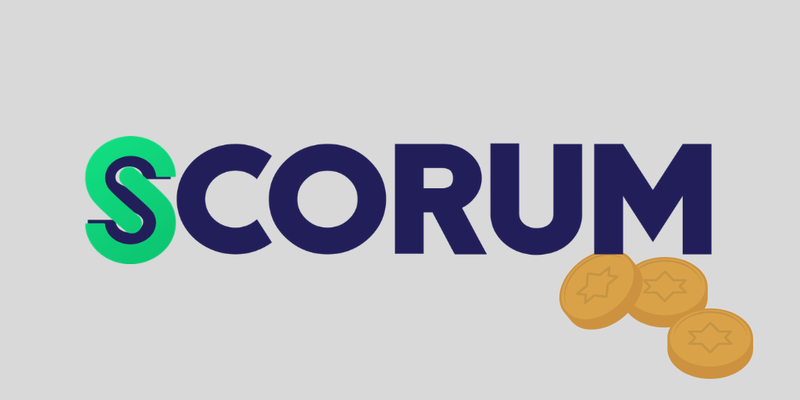 This week, I decided to spread my bets on three different leagues. Thanks to all the promotions and offers going on with the generous supports of betting platform promoters, I was able to get some free risk betting SCR as well. Scorum Fans risk free betting was the one, and I will make a separate post on that. @Scorum Italia also had a promotion but recipients were asked to bet on a specific game with the specific odds. Since betscorum.com included games of Indian Super League football in the system, I decided to bet on ISL as well.
So, how was my week? Let's breakdown.
Review of my Bets
Italian Serie A
Milan Vs Napoli - This was the match I bet using the free SCR received from @scorum-italia. I lost this bet and lost 5 SCR. The game ended a goalless draw but the odds were 1.931 for total goals to be 2.5 or over. I did not analyse and read betting prediction for this match.

Juventus vs Lazio - This was the second match for Serie A I picked to bet. I chose this because I know Juventus is playing better and they are the top team in the Italian league this season. It would be one of the safe bets in the league. It would be obvious to go for Juventus win, but with Lazio it was tricky. I went through some predictions. The match was predicted to be a high wire game as both teams are in good form and looking to win. I chose the game to have 2.5 goals or over with the odds of 2.047. I staked 1 SCR, which returned the profit of 1.04 SCR.

Spanish La Liga
Sevilla vs Levante - I am familiar with Sevilla. I chose this match to bet becuase I knew Sevilla was in a somewhat upbeat after their win against Barcelona mid-week. It was an easy pick to stake for Sevilla to win. On betscorum.com, the odds for Sevilla to won was 1.565 where I staked 1SCR. I won that bet with the return of 0.56 SCR.
The other bet I chose was for both teams to score. The predictions were against it as Levante was not scoring lately. I decided to stake anyway to check if the betting predictions actually work. I staked 1 SCR with 1.650 odds for both teams to win, which I lost. Major betting predictions outside of betscorum were suggesting this game would be over 2.5 goals, which came true in the end. Lessons learned, I should at least believe them.

Club Atletico vs Getafe - This match was not very familiar to me. I knew about Atletico and I know they are good side. I staked 1SCR for their win with the odds of 1.715 with the profit of 0.71. I was excited with all the stakes and out of emotion staked 1 SCR for 2.5 goals or over with the odds of 2.451. I thought it was safe but there were only two goals in the game and I lost 1SCR. Never bet out of emotion or thrill.

Valencia vs Villareal - I predicted this game to a high-scoring one with Valencia in a good form. I read the prediction and the odds for over 2.5 goals was predicted. But, I went for the odds of 1.760 on both teams to score, where I lost 1 SCR. I should have atleast agreed with pundits. Next time for sure.

Barecelona vs Girona - This was an easy win for me. Barcelona was predicted to win with the odds of 1.330 on betscorum.com. It was a certain win where I staked 1 SCR, which returned a profit of 0.33 SCR.

Indian Super League
North East United vs Chennaiyin FC - This was the first game of ISL that I staked on betscorum.com. If you want to bet on ISL then betscorum.com has included the games now. I am well aware of NE United and their attacking game. Chennaiyin FC are also well balanced side with Jeje and Thapa. With the current form and my previous knowledge of the league, I staked 1 SCR for NEU win with the odds of 2.250. I made a profit of 1.25 SCR, which was the highest among all my bets.

Final Returns
With all the games done, my total bet of the week was 13.5 SCR. My profit was 4.24 with the return of 9.74. So, overall I was on negative after the games I staked on this weekend.
I realised that I should not stake emotionally and without any rationale. It is recommended to back your decision to stake with stats that you can find on scorum or other websites outside of the platform.
I look forward to bet more responsibly and objectively in the coming weeks.
What do you think of my results? How did I do?