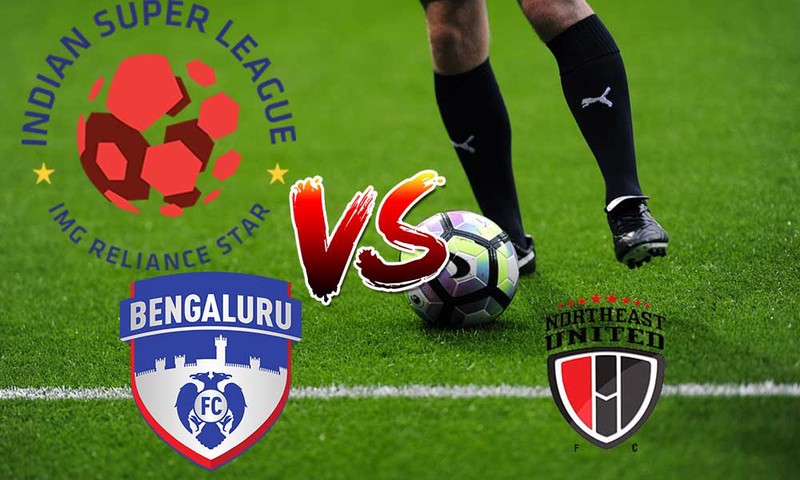 Hello scorum,
Today I will give a prediction on a high voltage match of the Indian football league. stage round is complete and now the team will face for final. The match between Northeast United and Bengaluru FC will start at 7.30 pm today at the Indian standard time. The match is going to play at Indira Gandhi athletic stadium of Guwahati. So in today blog I will analysis on the head to head matches, team news, preview and many more dip news I will include and many people took advantage of it and make a bet. Sorry everyone as my last post result gone wrong but the result was against the prediction of many people. Today my prediction will be different from other so please read it properly.

Northeast United
The match is played at Guwahati which is home ground for northeast united and so they can achieve an advantage of this. This will play in front of their home crowds. Northeast United mainly depend on two key players with whom they can identify the result that wins or draw. Bartholomew Ogbeche in attack and Rowllin Borges in midfield are the two players in which full team depend. Ogbeche has 12 goals this season and so a defender of the opposite team always have fear for him. They remain in the 4th position of a stage group and so they are now facing against Bengaluru.

Bengaluru FC
In the stage group, they were top of the table due to their form and key players role. However, Indian skipper, Sunil Chhetri was the game changer in every match for Bengaluru FC. Xisco Hernandez and Sunil Chhetri which always a key player for Bengaluru and so Bengaluru tops the table in stage group. while losing the three-match in last 4 matches which are having less Confidence before the semifinal match. They are missing parts due to injury. With their performance in the stage group, Bengaluru can defeat any team away from their home.

Head to Head
When both team Northeast United and Bengaluru FC face each other then we can't see a single win for Northeast United and out of all four matches they played 3 wins come for Bengaluru FC and in one match the result came to draw. In this season both teams face each other two times, In one face Bengaluru won the match and in other, the result was a draw as both teams scored one goal each. In previous season Bengaluru FC won both the matches against Northeast United.
My Prediction
The beat two teams Bengaluru FC and Northeast United are facing to face in the semi-final of the Indian football league. So, it is Very tough to make a prediction and so due to analysis and record I will bet on Bengaluru FC or Northeast United will win. The result will be on the hand of the striker or forward to have a result on their team side. bengaluru were top on the point table whereas, Northeast United were on 4th position and so high chance to win the match is for Bengaluru.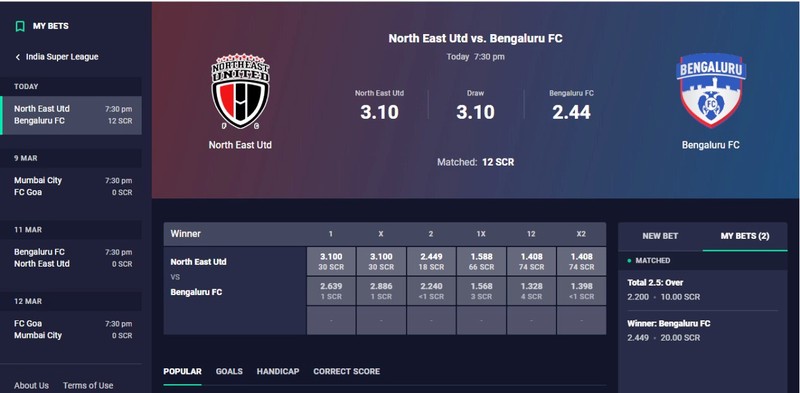 PREDICTION:- Bengaluru FC win
Score Prediction:- Bengaluru FC win 2-1 Northeast United
Odds:- @2.449 & Total 2.5 = Over @ 2.200
Stake (SCR):- 20 + 10 = 30
Betting website:- www.betscorum.com
Thank you, everyone, for reading my blog and giving me your valuable time. I really love to see your comment in the comment section about the match.
Regards