Hello scorum,
Today I am going to do prediction and betting on the football match which is going to play between Dynamo Kiev and Chelsea of a UEFA Europa league. The match will start at 14 march at 11.30 pm in Indian standard time. The match is going to held at Kiev Olympic stadium. In the last match, I had done a prediction on the draw but the result came differently. In 5,1 prediction goes against us. so, In today match I will analysis on team preview, Head to Head matches, ranking, and more things I will include so you can capture a good amount of knowledge. There is an advantage for Dynamo Kiev as they will play at their home grounds and will also get support from their crowds.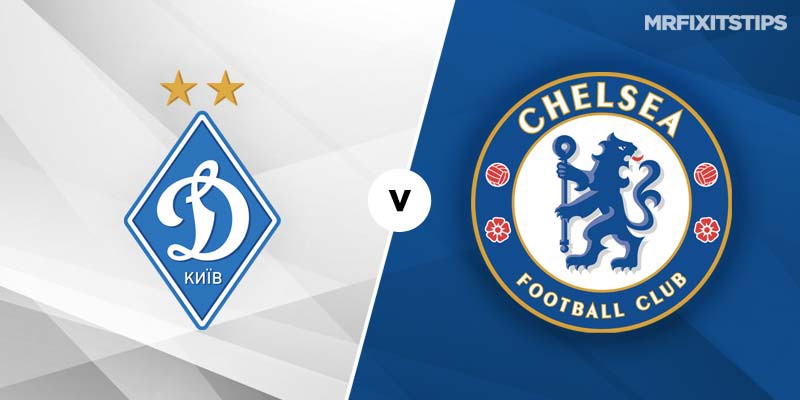 Dynamo Kiev
Dynamo Kiev team are hoping to have a good come back as they lose their match against Chelsea in the first Leg of UEFA Europa league. They had a great chance to take revenge for their defeat at Stamford bridge of last Week of this season. Dynamo Kiev record at home is Very good as they have played seven matches and from this, in Six matches they win and in just 1 match they suffer a loss. Vitaly Buyalskiy of Dynamo Kiev will be unavailable due to suspended in the previous match. Moreover, Benjamin Verbic comes back in the team after a suspension.
Chelsea
Chelsea in the first half of the match they play Very defensive and later on they played with aggressive and so most goals are scored in the second half of a match. There is no any injury problem for players in Chelsea team. Chelsea records away from home are poor but when they played at their home they are having a win percentage high. Chelsea is just one step away to reach the quarter-final of the UEFA Europa league. Apart from this, they won the match against Dynamo in the first Leg.

Head to Head Record
Till now in UEFA Europa league they face each other three times and in two matches Chelsea won the match and in one match the result was a draw. so the record is also with Chelsea. In 2005 season of UEFA Europa league Chelsea and Dynamo played two matches each and the result in on match was a draw and in another match, Chelsea won it.

Current form
In this month Chelsea played three matches against Fulham, dynamo and wolves. Both the team wolves and Chelsea both scored one goal each and so the result was a draw. But against Fulham and dynamo, they succeeded to score a goal and so they win the match. Current form is excellent for Chelsea.
Moreover, Dynamo played against arsenal, Desna and Chelsea. Against Chelsea, they have a loss of 3-0 but with remaining two matches they win it. The current form of dynamo team is average.
My prediction
I am going to bet on Chelsea as they win two matches against dynamo and in one match they level the goal. apart from this dynamo cant able to get a win against Chelsea. By the way, a current form of both the team is good but in the first Leg, Chelsea beat dynamo with 3-0 and so Chelsea is the favourite team to win the match. There is no any injury concerned with the players of both the team. Due to head to head record and current form, I am predicting that the score will be 3-1 and Chelsea will win it.

PREDICTION:- Win Chelsea
Score Prediction:- Chelsea 3-1 Dynamo Kiev
Odds:-
Win Chelsea @1.909 = 16 SCR
Total 2.5: Over @ 2.001 = 5 SCR
Both team score @ 1.840 = 5 SCR
Total SCR Stake = 16+5+5 = 21 SCR
Betting website:- www.betscorum.com
Thank you, everyone, for visiting my blog and giving me your valuable time. I really love to see your comment in the comment section about the match.
Regards
Note: This is only my opinion, make of it what you wish. what does this mean? It means it's neither advice nor recommended to bet.