Hi everyone. Today, January 19th. Today we are going to see 2 matches in the Mexico Liga MX. Today will be the starting day of the 3rd Matchday. And this matchday will begin with 2 matches at the same time. One is Puebla vs Santos Laguna and the other one is Monarcas vs Veracruz. As you read the title in this post we are gonna talk about the match between Monarcas vs. Veracruz. Chaliye Shuru Karte Hain (Let's Begin).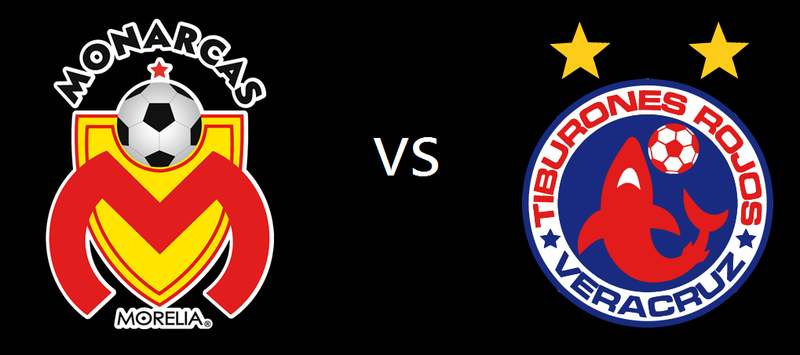 Match Schedule
The match is scheduled to be held on Today, January 19th at 8:30 p.m. according to ISD
The match will be played at Estadio Morelos Stadium at Morelia, Michoacán, México. The stadium has the capacity to hold over 35,000 spectators.
Head to Head
Oct 19th, 2013 - Veracruz 1:0 Monarcas
Apr 5th, 2014 - Monarcas 1:1 Veracruz
Oct 18th, 2014 - Monarcas 0:1 Veracruz
Apr 11th, 2015 - Veracruz 1:1 Monarcas
Nov 22nd, 2015 - Monarcas 1:2 Veracruz
May 7th, 2016 - Veracruz 1:2 Monarcas
Sep 17th, 2016 - Veracruz 1:3 Monarcas
As we can see Veracruz won 3 matches where Monarcas just won 2 matches. But that 2 matches were the latest face to face matches between them.
Team's Performance in this Season
Monarcas
In their 17 matches, Monarcas wins 7 matches but 6 times they are beaten by the opponents, where 4 matches were drawn. Because of their just above average performance so far they are currently ranked No. 9 with 25 points.
Veracruz
In their 17 matches, Veracruz wins just 2 matches and lost 11 matches were 4 matches came with a draw. Thanks to their poor performance they are in the last position in the table with 10 points.
My Match Prediction
I don't think there is anything to predict. The statistics are saying everything. Monarcas playing way better when we compare to Veracruz. It is simply No. 9 vs No. 18. And don't forget the match will be played at Estadio Morelos Stadium which is the home ground for Monarcas. There is one more thing to consider, Monarcas won 3 matches consecutively where Veracruz's last 3 matches were Lost-Lost-Draw. I don't think there is anything to talk about it. The match is win-win for Monarcas.
Score Prediction
Monarcas 2-0 Veracruz
What is your score predictions?? Let me know in the comments down below.
Betting
I am not good at betting so I shouldn't say anything about that. I am still learning this. But if you think you are great at betting. Then why don't you try your skills in the Betting Platform of Scorum called BETSCORUM.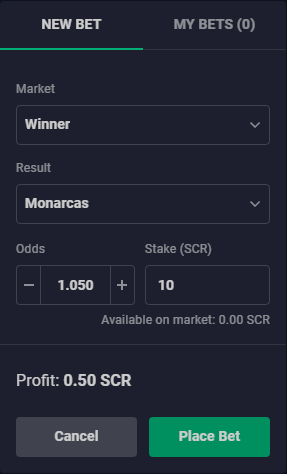 That is my bet. Although I still don't have exact idea about it. Still trying to learn it. Please share your thought about My bet and please pardon and correct me for my mistakes. Try your skill about this match. Bet now!! Wish you all the very best.
---
My Last Betting

Please click the link below for witness vote to @stimp1024, @btb, @nhl @scorum-fans & @kennybll