In League A, Group 3, Poland will welcome Italy. After two round of fixtures, both team now have 1 point each. Portugal in the group are in top after winning both their games with 6 points. Both team will like to win this one and move closer to Portugal. In the first round of matches between these two sides in Italy, Italy played 1-1 draw with Poland. Also both team are going through bad runs. Plenty was expected from Poland but they were out from the first round. Also, Italy didn't even managed to qualify for the world cup.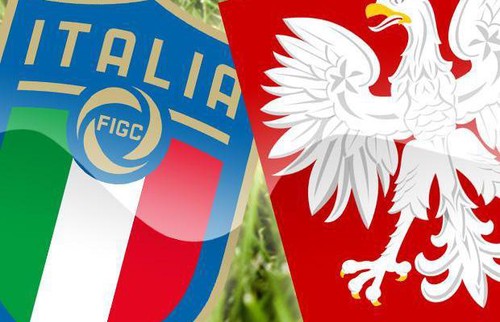 Both team are looking for the win here as they are going through bad form. Out of last 6 matches, Poland collected just 1 win which came in World Cup against Japan. Same goes to Italy who got one win in their last 6 which came against Saudi Arab back in May. In their last match against Portugal at home, Poland lost by 2-3 goal against Portugal without Ronaldo. Italy lost to portugal at home by 1-0 in the UEFA Nations league.
Both teams will be looking for win here to have any chance to close Portugal in the group. Its hard to say a clear winner here, but we should see some goals. In last 3 matches between this two team saw 8 goals. The last match between these two sides ended in 1-1. From Bet365, the win for Poland is at 2.90, Italy win is at 2.70 and 3.25 for the draw. The over 2.5 goals is at 2.30 which is still possible. I am going for over 2.5 goals and draw here.
My Bet: Draw at 3.25 and Over 2.5 goals @ 2.30
_ _ _ _ _ _ __ _ _ _ _ _ _ _ _ _ _ _ _ _ _ _ _ _ _ _ _ _ _ _ _ _ _ _
PREDICT and WIN
Here is your chance to win SCR and upvotes. All you have to do is to predict the score at the 90th minute of the given match. Only first 35 comments will be entertained, so it will be first come first serve method.
Prizes:
5 SCR
Two 100% Upvotes worth between $8-$9
(One upvote in your comment and second upvote in your recent post)
(Note: I will only upvote your quality post. If the post is plagiarized or Google translated, you won't get the upvote. No hard feeling, the second upvote is to inspire you to make quality post).
Rules:
Comment the final score of the fixture given below
Be the first 35 to comment
Only the exact correct score will win the prize. If more than 1 winner, prizes are shared.(Note: Upvote/follow are not required for participation but appreciated)
Please predict in following format:
Poland X-X Italy