In the League A, Group 4, two European giants will go head to head as Spain welcomes England. In a group that consist World Cup runner-up Croatia, Spain are at the top after winning both of their previous fixtures and scoring 8 goals in the process. They will host England who they defeated by 1-2 away and will be looking for their third win. On other hand, England has just one point after 2 matches which they earned by playing 0-0 draw against Croatia.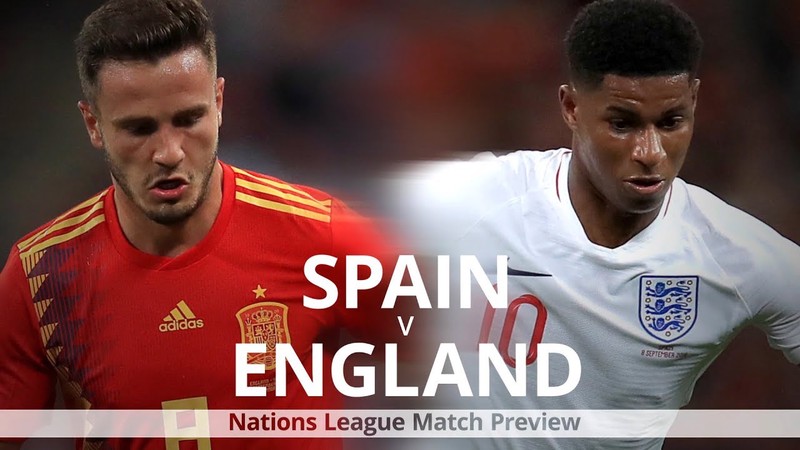 Spain got knocked out from round of 16 in the World Cup, it was unlucky for them but they are still the power house of Europe which they proved by thrashing World Cup runner-up Croatia by 6-0. They also defeated World Cup semifinalist by 2-1 away from home. Now, they have another opportunity to prove it again. Spain are in great attacking form and are scoring lots of goals. Recently in friendly against Wales, they thrashed Wales by 4-1 in Cardiff with few new faces. They will go against England with more strong sides. But Spain will miss Isco because of injury.
England on other hand will travel Spain after drawing 0-0 to Croatia three days ago. The had a strange game in Croatia as they played without any audience in stadium. On empty ground, they had some good chances to win the game but they wasted all of them. England will be in pressure to win this one to have any chance to go top in the table, and also take a revenge of defeat they suffer at Wembely.
Betting:
Spain here is clearly a favorite to win this one. From the bookies, the odds from the Spain win is at 1.66. For the England's win, the odds is 5.75 which is pretty high. For the draw, odds is at 4.00. Spain win is the safest bet and I can see no way for England to win this one. The over 2.5 goals is at 2.00 and BTTS is at 1.90. I am going for Spain's win here.
My Bet: Spain to win @ 1.66
_ _ _ _ _ _ __ _ _ _ _ _ _ _ _ _ _ _ _ _ _ _ _ _ _ _ _ _ _ _ _ _ _ _
PREDICT and WIN
Here is your chance to win SCR and upvotes. All you have to do is to predict the score at the 90th minute of the given match. Only first 35 comments will be entertained, so it will be first come first serve method.
Prizes:
5 SCR
Two 100% Upvotes worth between $8-$9
(One upvote in your comment and second upvote in your recent post)
(Note: I will only upvote your quality post. If the post is plagiarized or Google translated, you won't get the upvote. No hard feeling, the second upvote is to inspire you to make quality post).
Rules:
Comment the final score of the fixture given below
Be the first 35 to comment
Only the exact correct score will win the prize. If more than 1 winner, prizes are shared.(Note: Upvote/follow are not required for participation but appreciated)
Please predict in following format:
Spain X-X England
Steemit: @airdropking