The Scorum-Italia Witness Team is very focused on many initiatives to grow and promote the whole Scorum universe with all its features. Today, we are glad to present you a new format that aims to push BETSCORUM, our fantastic betting platform. Keep on reading and you'll see.
Greetings to all the Scorum friends!
Scorum-Italia has been present here on Scorum for 7 months and, during this time, the Italian group has grown a lot.
From the beginning, we focused the development of various aspects concerning the blog, with our contests, our sponsorships, collaborations with the Scorum Team and with the most active groups in the platform.
Since we became a witness, we have increasingly intensified our action, also working on external social networks like YouTube, Facebook, Instagram and Twitter. Clearly, our goal is to make Scorum known to as many people as possible, develop the .it domain, get quality users and sponsors ready to invest on the project.

Since the beginning of 2019, we are also working on another front: the one concerning BETSCORUM, our betting exchange platform. Many Italian users are constantly using the exchange, entering liquidity and trying to involve users who have not yet started to bet.
We are already sponsoring BETSCORUM free-bet 100 SCR, the initiative proposed by @giornalista, one of our most active and appreciated members, and we give our collaboration to the SBC team, which is making a lot of efforts to start up the platform. In addition, we have some ideas to propose to the Scorum Team for bringing in new verified users interested in placing their bets.
But we don't want to stop.
And for this reason, today we launch a new contest, hoping it will be a great success for everyone.
Ladies and gentlemen, we are pleased to introduce you ...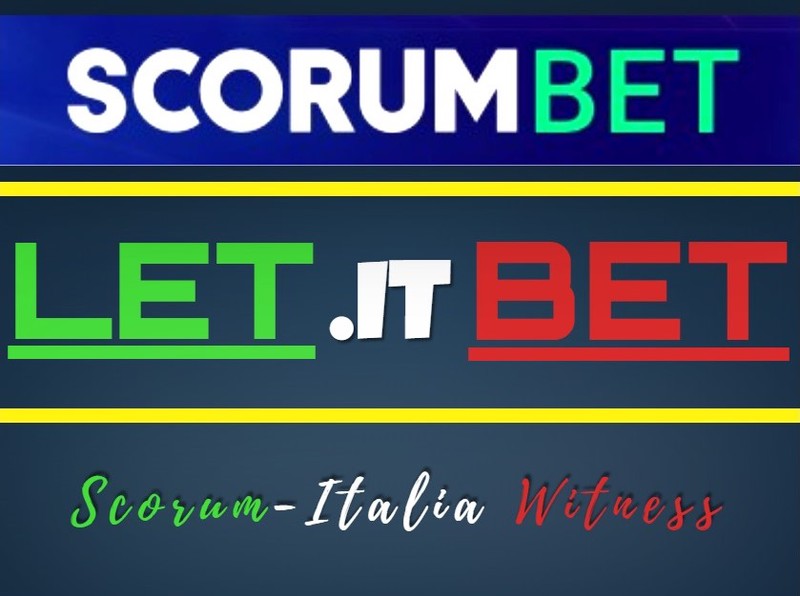 LET .IT BET...WHY THIS TITLE?
In a previous post, in which we presented our four protagonists of the Scorum Italia TV broadcasts, we had defined them as the Fab Four.
And so, given that the Beatles topic was liked by many, we thought to go on this way.
So, we took the title of one of their most famous songs ("Let it be") and we adapted it in LET .IT BET to make it useful for our purpose.
It's immediate, contains an incitement to use BETSCORUM and also remembers our origin. 🇮🇹
In short, we really hope you like it. As well as, we hope you enjoy it and make you passionate about the game we have thought up for you.

---
HOW DOES IT WORK?
It's really simple.
In each edition, we will choose 4 matches
You bet on these matches, the prediction you prefer, the one you like best
Everyone can choose to bet on all 4 or even on 1. You're totally free
There's only 1 possible maximum bet for each event
Not a minimum threshold of stake is required for participating
No Live Bets
When you have placed your bets, take a screenshot with the matched bets. Make sure it's clearly visible that they were played from your account. This is very important to avoid any kind of irregularity and to protect all of you who participate.
Send the image to the #let-.it-bet channel of our Discord Server.
---
WHO WINS?
At the end of the games, we will verify the exact results and multiply the odds of your bets.
So, if for example you guessed 3 matches with @1.500 odds, the multiplication will be:
1.5 x 1.5 x 1.5 = 3.375
If you have just one match won with a @10.000 odd, your score will be 10.000
The 3 participants who will get the best coefficients will be the winners.
---
WHAT DO YOU WIN?
Each of the winners will receive a 10 SCR Free-Bet offered by SCORUM-ITALIA.
You will indicate to us for which bet you want to use it, again sending the screenshot of the bet in the Discord Server channel and, in case of loss, the amount will be refunded.
---
OK, all clear?
If not, you can write to us in the comments section or in the #let-.it-bet channel of our Discord Server.
So, let's start right now!
ROUND #1
This week will be finally Champions League time and therefore, the four matches we have chosen are those of February 12 and 13. You can see it here 👇

Remember that your play must be matched and pasted into the channel before the start of the first match, in this case Roma-Porto and Manchester United-PSG.
GOOD LUCK TO ALL OF US!! 🍀
---
Scorum-Italia is the italian Witness Scorum Team
Walk the Scorum road with us!!
You can find our intro post here
For voting your witnesses, go to https://guiltyparties.com/scorum/
Enter your account name and key, then click on the box corresponding to the chosen witness. You have a total of 30 votes available.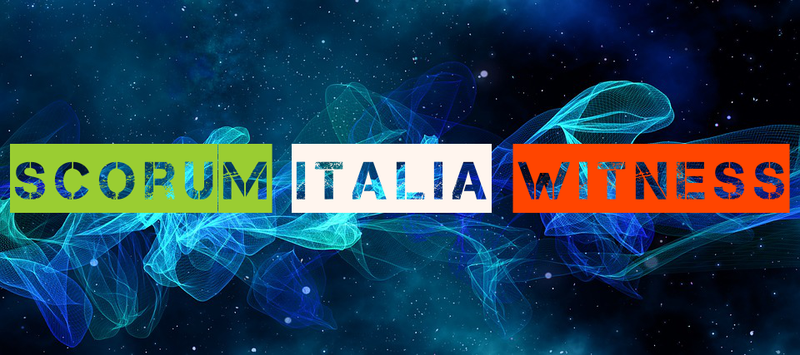 JOIN OUR DISCORD SERVER HERE