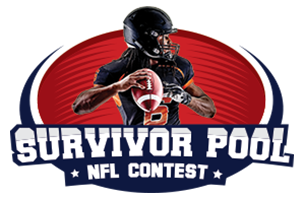 As part of one of my 16 Team Fantasy Football Leagues, we also play a game of NFL Survivor. The way we play is as follows:
Each week, every participant picks a team to win straight up (no spreads.)
If a participant's team loses, they are eliminated from the game for the rest of the season.
If a participant's team wins, they advance to the next week.
The catch: once you pick a team, you can't pick the team again in a future week.
Week 1-2 Recap
Week 1, I really had no idea what I was doing (I'm actually quite new to all of sports betting) and picked the Green Bay Packers, which gave me a win!
Results: WIN, with 9 other participants eliminated out of 16.
Week 2, I decided I should take this game a little more seriously since there were only 7 of us remaining. After doing some research, I discovered a website called TeamRankings via a very informative YouTube video which helped provide more information to make an educated decision. With the help of this service, I picked the Los Angeles Rams: Win!
Results: WIN, with no other participants eliminated out of 7.

Week 3
Well, at this point, I'm feeling pretty good. Using some data from TeamRankings, I decided to pick the Eagles for the win this week (and they did win today, 20-16 against the Colts.) However, my last minute tinkering got to me! Considering Jay Ajayi's status with the Eagles, I decided to go with the Jaguars who, according to TeamRankings, still had moderate win odds of 76% so, I should still fair pretty well, right? Big mistake! My Jags lost to the Titans 6-9
Results: ELIMINATED, with 6 other participants.

But, what does this mean? We have a winner! And who did he pick this week?
... the CLEVELAND BROWNS.
Yes, that's right, the very game versus the Jets that ended their 19-game losing streak. Here's an image from my league page showing the results (Team/Franchise Names removed for privacy.)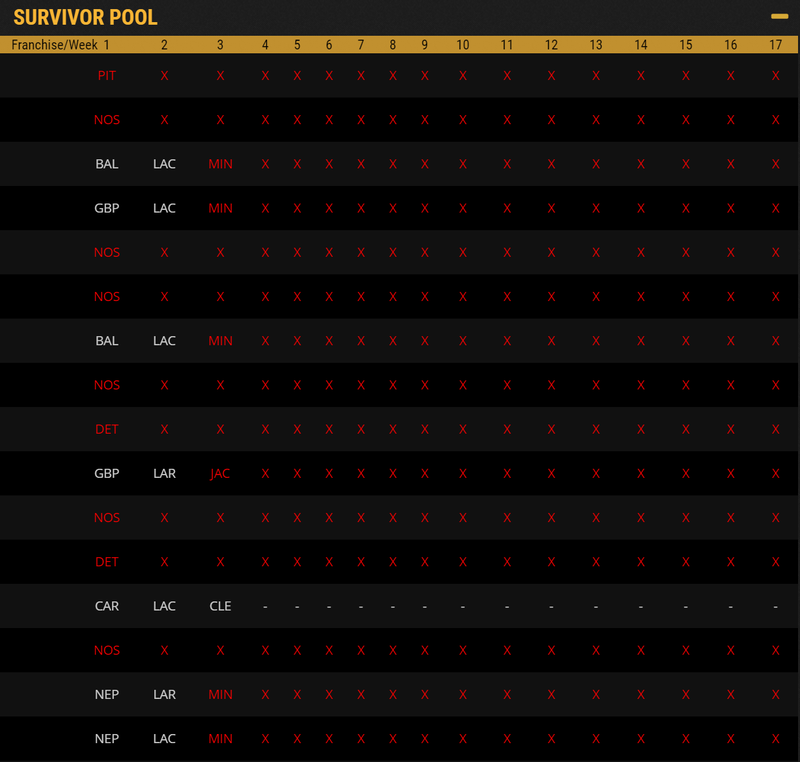 So, there you go! There's something to betting on the underdog when no one else things they're going to win: it might win you the entire pool! This is something Wayne Allyn Root has been talking about in one of the books of his I'm reading. I'll be sharing more info about that via posts here on this blog as I keep reading his (& other) material and continue to learn about this world of sports gambling!
Are You Playing a Survivor Season?
If so, what were your picks? How big was your pool? And most importantly, did you survive Week 3? :)

Let me know and thanks for reading!