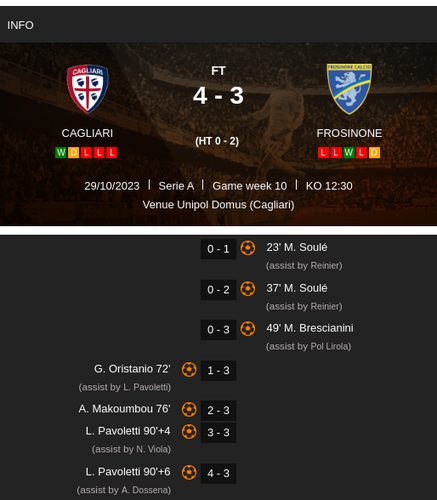 This article is pure fiction with some events which obviously happen. By no mean I want to claim that his game has been fixed or Pavoletti did anything wrong.
If you followed my previous fantasy articles about "beautiful result", "games which return faith in football" and "Malaysian illegal gambling syndicate ran by one eyed" you know what it is tall about.
12:30 Central European Time Cagliari, Serie A game between Cagliari and Frosinone. Who would think this could happen so early before lunch ? Well a lot of people in Malaysia are unhappy and something must be done quickly to satisfy them. Third World War is very close and people need money of course. So how this happen ?
In 23 minute Cagliari defender made big mistake, ball ended to in poseession of Soule who scored from close range in closer part of goal with his left foot. 0:1! Cagliari had penalty after VAR intervention and handball but home player hit crossbar, ball deflected to head of other attacker who missed empty net! I can't tell you how nervous some fans in Malaysia were about that!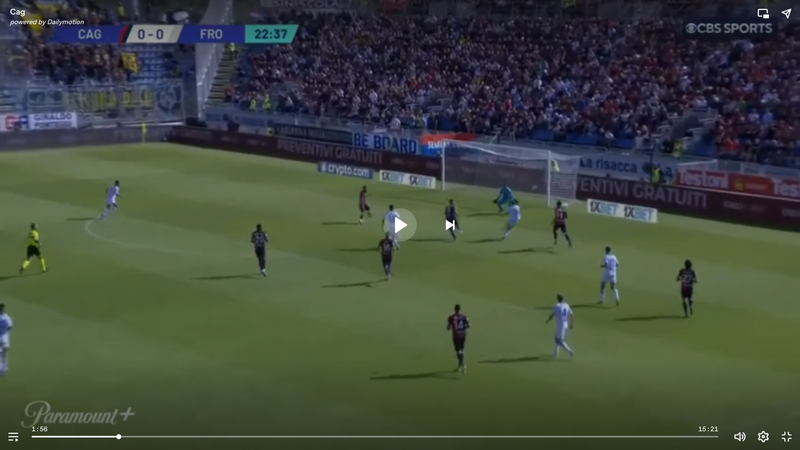 Soon after in 37' minute same player Soule made wonderful dribbling moved around home defender like he is flag in slalom and sent ball in cool way with right foot inside the net for 0:2! After that away goalkeeper made big mistake, but chance has been missed because header ended up on post! Some people started to doubt home side is capable of scoring 4 goals at that point! It was yet another upset! That was all for first half. Big second half was needed. Home players complained to referee knowing what should be done but ref shrugged saying I gave you penalty you missed it, you hit crossbar, post what can I do I can't score instead of you!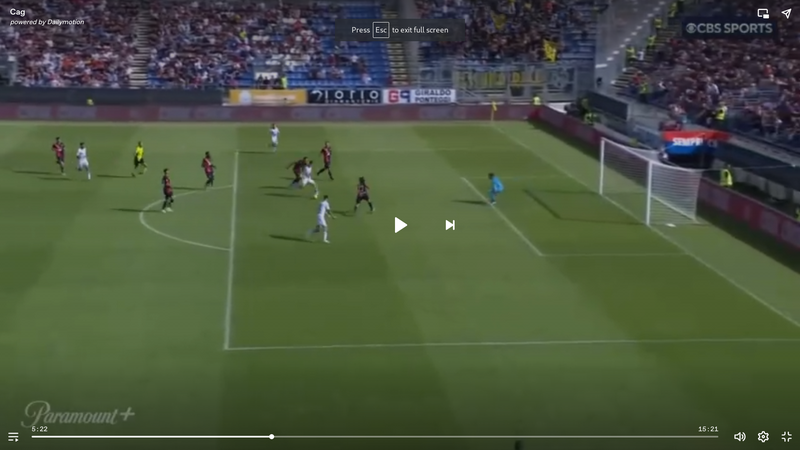 When home side missed another chance in the beginning of first half only few believed it will happen. Soon after in 49' minute Brescianini received ball sent by heel in very nice way, entered inside the box from narrow angle between two players, did bicycle dribble and fired up low ball in opposite corner for 0:3! Away side fired up their quote, but everybody asked how will Cagliari score four goals ?!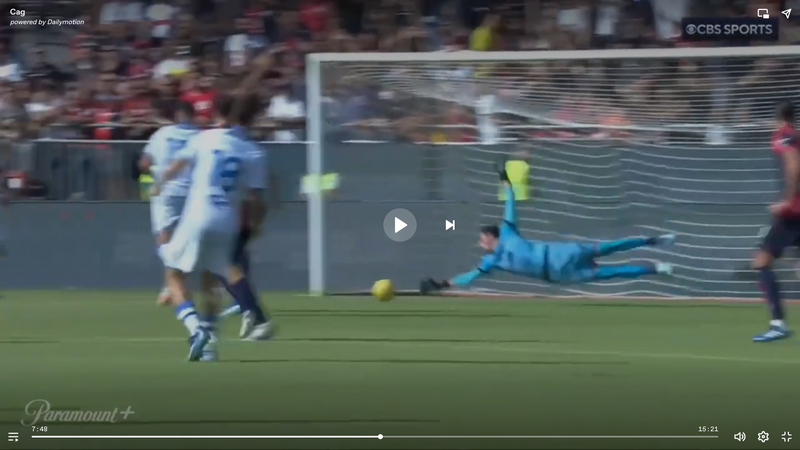 One away player who was not in the game cleared one header from goal line to upset everyone more! Then coach of Cagliari made two substitutes to change the game. In 72 minute Oristanio made wonderful curly shot which ended inside the net for 1:3 and little hope, but is it to late ? Time did fly for everyone involved...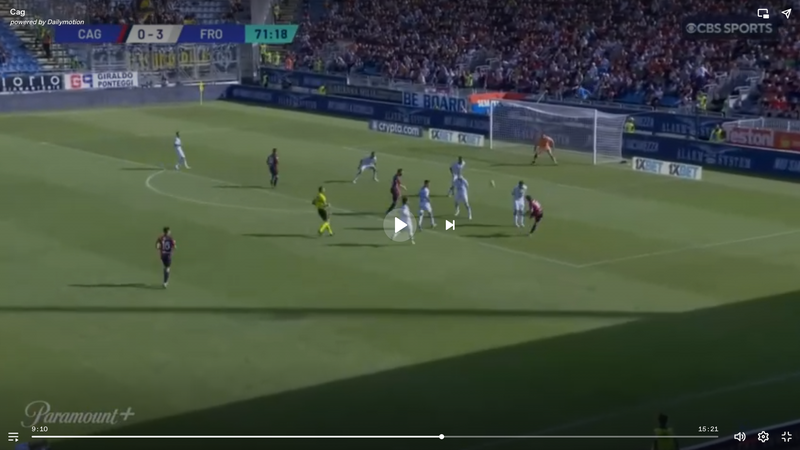 Then in 77. minute big mistake happen this time among away players, they sold ball very cheap in front of their box and Makoumbou had no mercy and scored with his right foot for 2:3! Away goalkeeper left big part of goal non covered. All faces looked more happy after!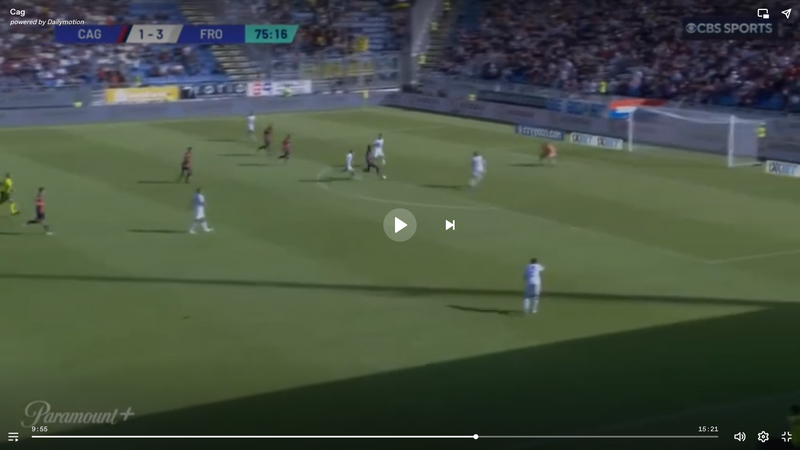 Ref wanted to help and gave Cagliari new penalty but VAR room called him and he over turn his decision. I can't describe you how big upset that was. Time went fast and before you said cheese it was stoppage time. They can't score 2 in stoppage time don't they ? It was corner in 94. minute ball returned to player who took it, he sent another cross and Leo Pavoletti did nice header for 3:3! Three minutes left, excitement was on top.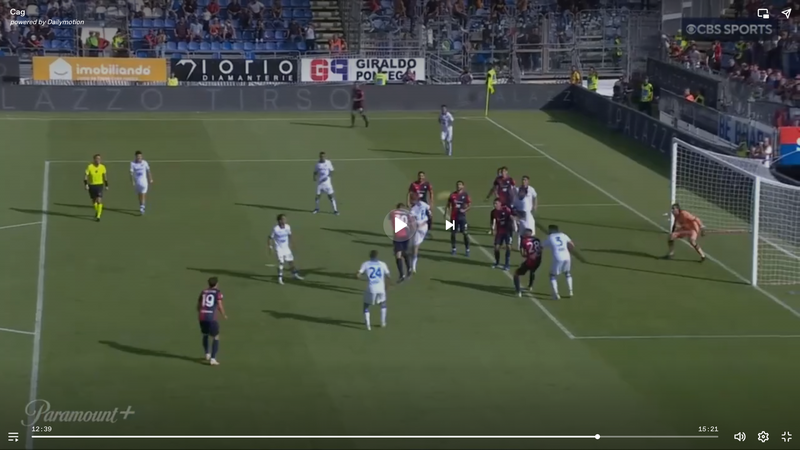 In 96. minute ball went inside Frosignone box one Cagliari player did good header and found alone Pavoletti who scored easily from very close range! 3:4! Odd 100! No time for someone who was not in the game to corrupt it! Here is what commentator said "You simply couldn't write it, three goals down and in space of 20 minutes Cagliari scored 4!"
However it was not the end of excitement. 99th minute corner for away side, header ball is heading toward empty part of goal nooooo, but someone came and kicked it out, but oh my it is now counter attack for Cagliari in front of goal protected only by goalkeeper. It's 2 on 1 will they score 5th and corrupt beautiful result ? Player who lead counter was in the game and kicked ball toward goal out... It is not game for those with weak hearts!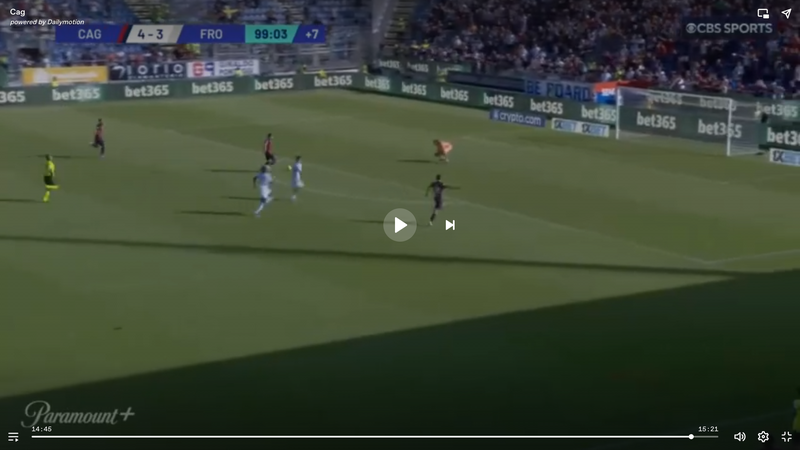 Coach of Cagliari Mr. Ranieri was very happy after the game and who wouldn't ? Win 4:3, nice turn over, over 6 goals. "Beautiful result" was there! Odd 100 has been hit!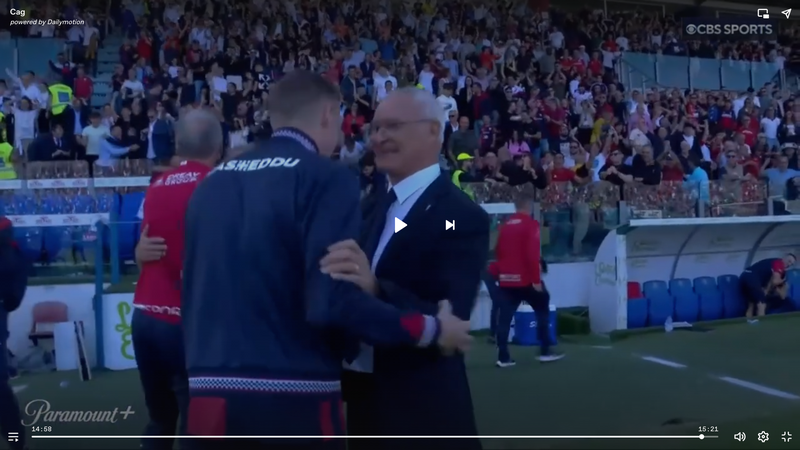 Who is Leandro "Leo" Pavoletti ? He is 34 years old attacker from Cagliari who played for Napoli, Genoa, Sausollo and now Cagliari. Well done Leo Pavoletti I announce you for football gentleman. Well done Claudio Ranieri.