This article is my fiction about "Beautiful result" and Malaysian illegal gambling syndicate. It is fantasy mixed with some events that actually happen. I don't claim the game has been fixed.
FC Copenhagen won Manchester United with beautiful result of 4:3. This is my review of this game. Beautiful night in Copenhagen, but game started bad for home side. Ball was on right wing, where Manchester player found McTominay deep inside the box who smuggled low ball between goalkeeper and couple of defenders toward alone Hojlund who did easy tap in goal. Look at that "Malayan look" of those 3 defenders!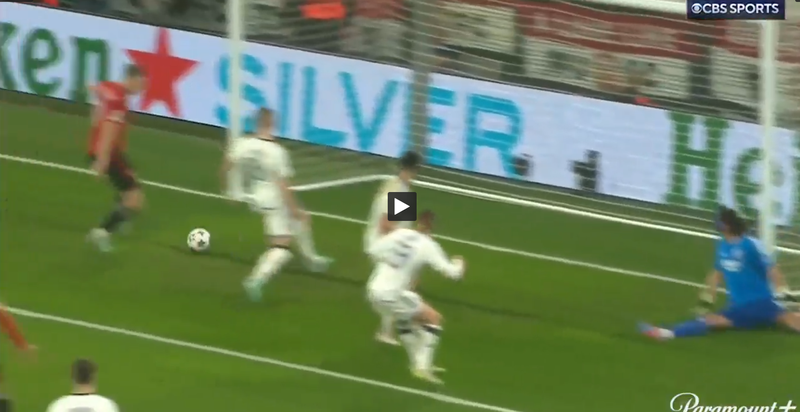 In 28. minute Copenhagen had attack but they lost ball and Manchester did quick counter attack. Bruno found Garnacho on the left he stormed inside the box, shot, goalkeeper deflected ball toward who else than Hojlund who showed he can do tap ins from other side of goal too! 2:0.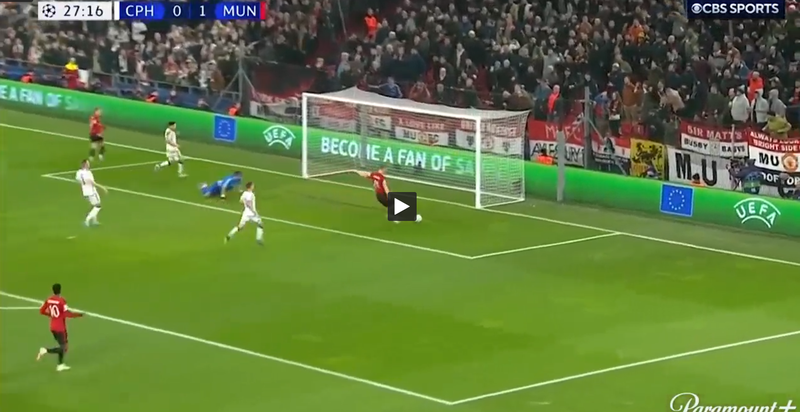 Not much later Hojlund had free shot from edge of the box, but his attempt was deflected to corner. Harry Maguire bouncing ball header after corner was saved too. In 38. minute Rashford decided to take revenge on Ten Hag who didn't put him in squad in last game and made foul for red card. Maybe he had some club party during match time in his schedule who knows ? Or maybe it was only solution for home side to do their part of job tonight ? You know what I mean. Referee was also in the game too.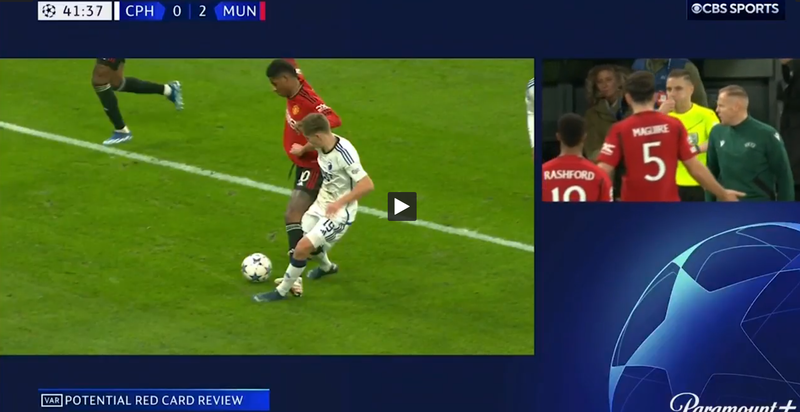 Look at that smiles. :) My God I "love" those situations when referee not give foul just to find out it was foul for red card few moments after. LoL!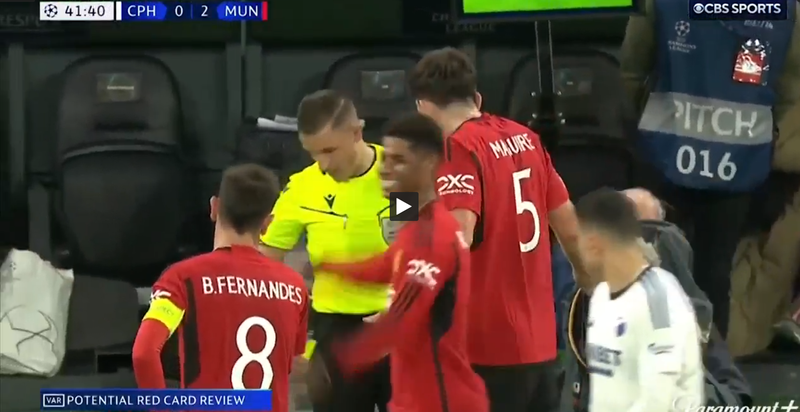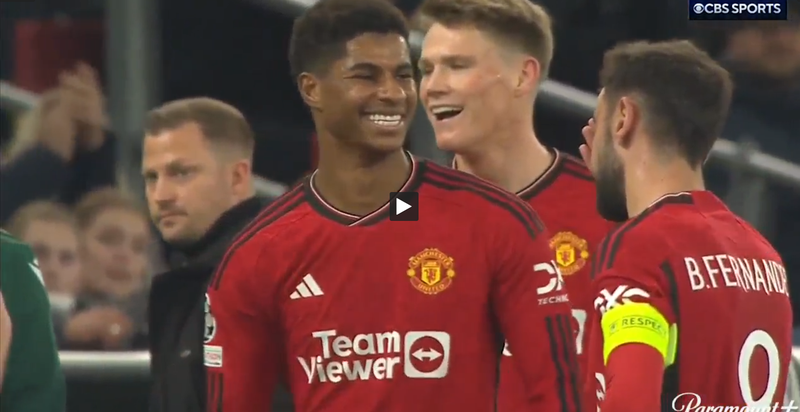 Just before end of first half home player made cross from right side, ball came toward alone player on far post who made first time pass in the middle for Elyanousi who fired it home for 1:2. Home manager was exalted near side line showing something with 3 fingers. For the record ball came through the legs of Manchester player.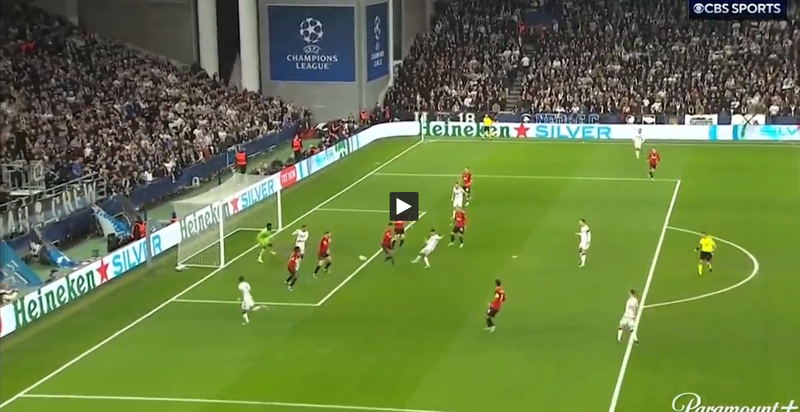 In 52. minute of first half referee gave penalty after double handball inside Manchester box and Goncalves easily converted it into goal for 2:2. Concern in Malaysia was how will Manchester score with man down ? Answer came in second half when one gentleman from home side did handball and made penalty for Man United and Bruno Fernandes scored without those annoying rabbit jumps for 2:3. Well done Bruno! Curiosity is that referee on field didn't see it, but VAR called him after personal in room receive phone call from you know where. :)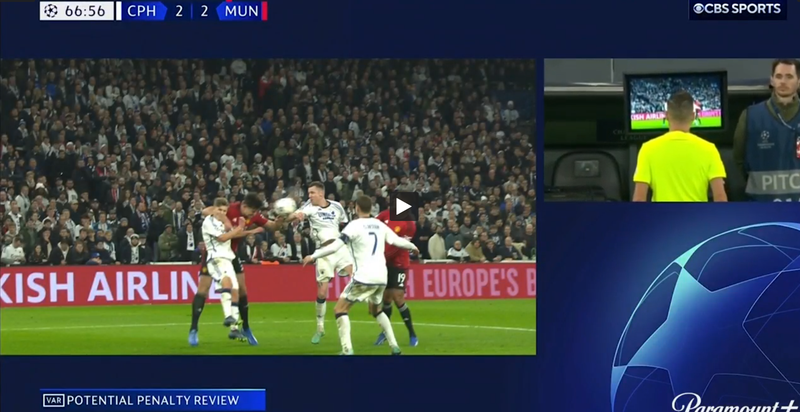 Time was running out 82. minute faces in Malaysia were ice cold when corner for Copenhagen happen. Ball came on the left after some deflections, home player made cross on back post where Lerager was quicker and came in front of Manchester defender to tap in ball inside the net for 3:3.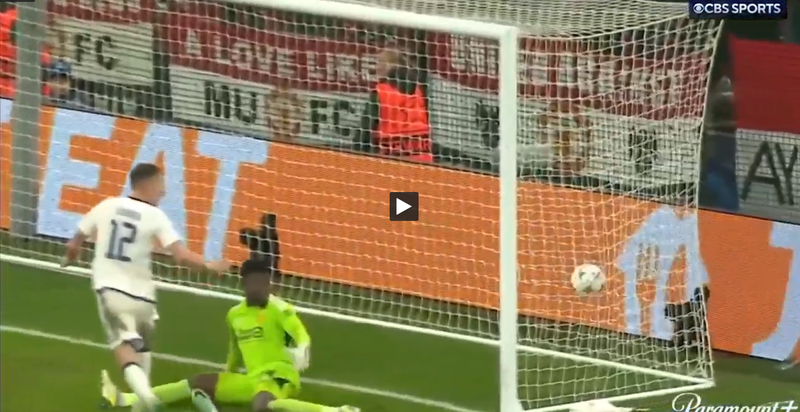 Manchester players saw home side have troubles to score fourth and in 87th minute they gave them ball in front of the box, there was cross after, Onana missed ball, but home player didn't score! It caused big upset on Far East! Few moments later faces on Far East were very different after Manchester players let Bardghi alone to take a volley from deep inside the box which he didn't miss. Rocket ball ended inside the net for 4:3! Worth mentioning is fact that United player with number 20 moved away from path of the ball. :)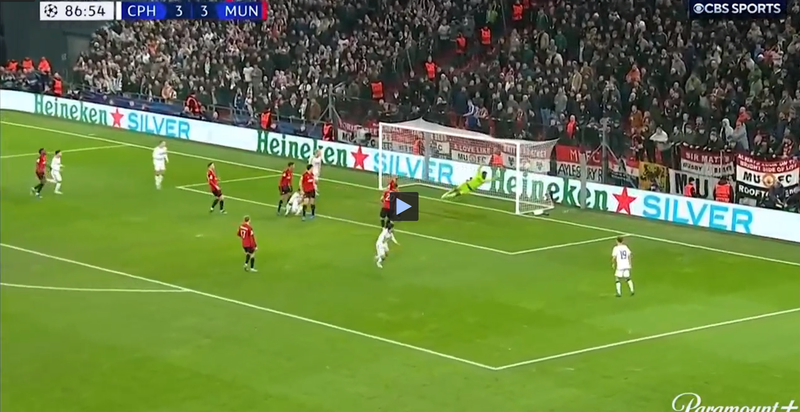 But was it to soon ? All looked at referee, all stadium whistled wanted end of the game when Harry Maguire made late drama. In 93. minute he took ball near the box and fired up dangerous shot because of which few hearts stop to tick for couple of seconds, but it was tipped over the crossbar by Copenhagen goalkeeper! Soon after referee gave him yellow card to warn him. That was not the end. 95. minute easy shot from long distance, but goalkeeper deflected it far away forward, who will get first him or Manchester player ? Masked hero goalkeeper was faster and catch it!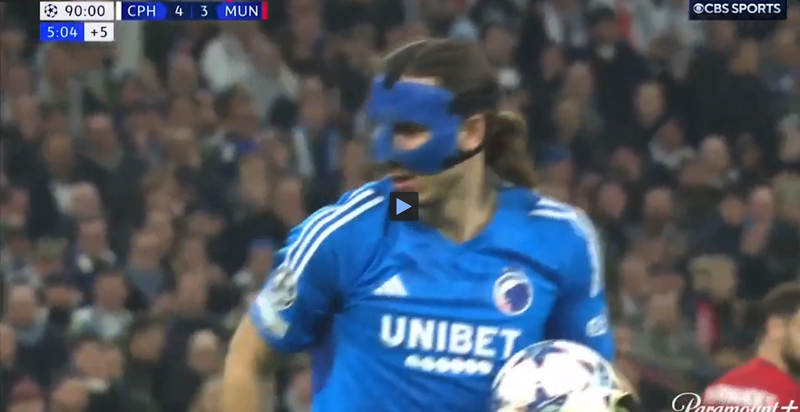 All are satisfied except maybe few Man United fans. Glazers will easily pay 15 million for sacking Ten Hag, Ten Hag will get very big money, Copenhagen 3 points... Those who pull strings are the most satisfied. Entire world fell by playing on Man United who was big favorite, betting houses receive much more than they lost because of this game which return faith in football despite paying x 100 odd to some gentleman.
For the end I have message for Manchester United fans. It's not over yet, nothing has been lost, you can still be in top four in your Champions League group!
Remember this is fiction, fantasy article with some elements which happen in reality. :)