One club is just above the hell which is threatening to swallow them down to Championship while other is in Limbo which is place where it is not suffering, but not enjoying too. Heaven 4th place looks close, but at the same time away from them. Ultimate God's justice about Manchester City can bring heaven even closer. Welcome to England Premier League Aston Villa versus Tottenham game preview.
Yesterday in Championship we saw how eternal fires of hell can motivate club which is suffering in hell when Barnsley won Fulham 3:0 away and cancel my tip of easy Fulham win. We learnt that battle for their lives to avoid relegation can be greater motive than promotion or securing European football next season. Thus we'll be careful here.
Aston Villa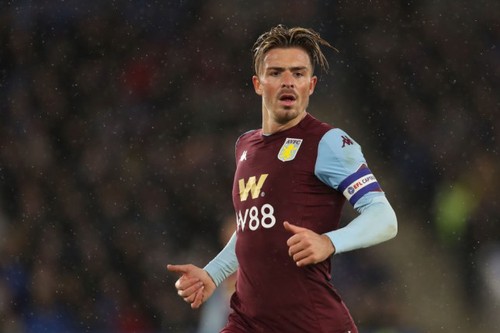 It's no secret that Jack Grealish is main player of this club who will probably earn place in England national squad for Euro 2020. Villa is playing hot-cold this season. They can run over some clubs like Norwich, but can also suffer heavy defeat like against Manchester City. D. Smith's boys took lead against Spurs in the beginning of season, but Tottenham won them 3:1 because of goals in late stage of the game. I watched them against Watford recently. It was even game with chances on both sides which ended with 2:1 win for Villa thanks to last minute goal. Their players are skillful and can be inconvenient for visitors at home. Especially if they are clumsy with ball like D. Sanchez is.
Tottenham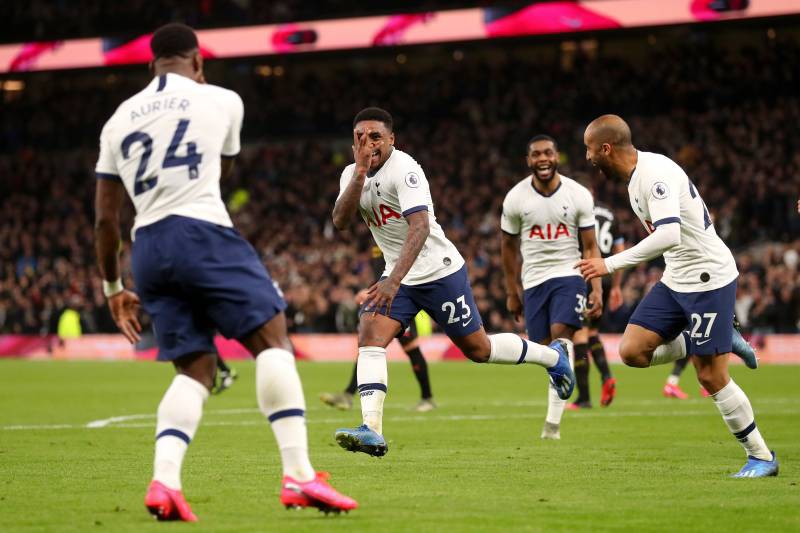 Club's main goal this season is qualifying for Champions League, but form on away games is in big disproportion with those high ambitions. Yes they won Manchester City thanks to almost 100% success rate in goal attempts, where City missed penalty and some big chances including shot on goal without goalkeeper. Spurs eliminated Southampton from FA cup after I would dare to say non professional approach to the game in which visitor missed chance to finish them. Second goal for Southampton was like wake up call for sleepy Tottenham players who started playing from that moment. Once Dele Alli came in bringing some of his magic (double through legs action first through legs of referee than ball through legs of Southampton player with final pass which connected Son with goal) Spurs managed to finish inconvenient away side. "Defending process" like Mourinho calls it was very bad in this game with plenty of space and time for Southampton players to do what they wanted.
FORM
When we look at form table (last 6 games only) we can see Spurs on 10th place with 2-2-2 (6:5), while Villians are on 13th place with 2-1-3 (7:14). That shows that Spurs are turning into real Jose Mourinho team.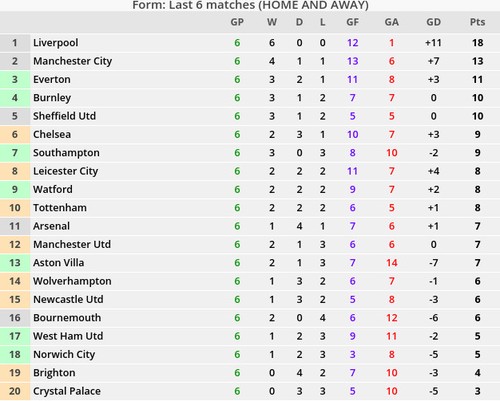 Aston Villa's last 5 Premier League games:
Burnley - Aston Villa 1:2 (0:2)
Aston Villa - Manchester City 1:6 (0:4)
Brighton - Aston Villa 1:1 (1:0)
Aston Villa - Watford 2:1 (0:1)
Bournemouth - Aston Willa 2:1(2:0)
Tottenham last 5 Premier League games:
Southampton - Tottenham 1:0 (0:0)
Tottenham - Liverpool 0:1 (0:1)
Watford - Tottenham 0:0
Tottenham - Norwich 2:1 (1:0)
Tottenham - Manchester City 2:0 (0:0)
Sidelined players
Those Aston Villa players will be absent from today's game: Keinan Davis, Wesley Moraes and Tom Heaton (knee injury) while Jad Sterr Calf is doubtful.
Tottenham will be without long absent H.Kane and M.Sissoko while E.Lamela, Dier and Lo Celso are doubtful. D. Alli is under investigation for unacceptable jokes over social media about Korona virus and face ban because of that, but I don't know his state for this match.
Head to head since 2016
Recent tradition is on Spurs side:
10.08.2019. Tottenham - Aston Villa 3:1
08.01.2017 Tottenham - Aston Villa 2:0
13.03.2016 Aston Villa - Tottenham 0:2
02.11.2015 Tottenham - Aston Villa 3:1
11.04.2015 Tottenham - Aston Villa 0:1
If you look it since 2000 at Villa Park in those 17 games Villa won only 4, draw 5 and lost 8 with 14 goals scored and 25 conceded.
Conclusion
Aston Villa has bigger motive in this game which is avoid falling in hell zone on the table. Once you fall there and hell swallows you it's hard to reincarnate into Premier League again. Tottenham has motive to, but it's not to big and Champions League game against Leipzig is in just few days and they must save some strength for it. Spurs away form is pathetic and they failed to win against clubs like Watford (hardly escape losing because penalty save of Gazzaniga) and Norwich. Club like Brighton won them 3:0 like they are bunch of school boys, but that was in the beginning of season.
I might be wrong, but I think Aston Villa will get something from this game. It's unclear will it be all 3 or just 1 point, but I don't see them losing this match. Odds of 4 for 1 or 3.80 for X are quite generous. Double chance 1X is somewhere between 1.80 and 2.00 depending on bookie you chose.
My tip for this game is double chance 1X. I see this game ending in 2 or 3 goals scored and ending in 2:1 for Villa or 1:1. I offered bet worth 50 SCR on 1X with odd of 1.90 on betscorum here: https://betscorum.com/en-us/game/49810
This article has been written for scorum loyalty program here: https://scorum.com/en-us/betting/@scr.predictions/scorum-loyalty-program-now-not-only-for-tipsters

Contest
Feel free to write your opinion about this game with correct score and first goal scorer (in case you don't think it will end 0:0, if so just predict 0:0 ).
Rules:
If anyone guess correct score and first scorer right he'll get full upvote from me.

In case no one correct predict goal scorer, but somone guess right full time result he's the winner.

In case of multiple winners vote will be shared between them.

I'll upvote each comment with 10%, you can enter predictions until 14:55 CET (5 minutes before game starts).



Thanks for reading.
I say 2:1 for Aston Villa and J. Grealish (Aston Villa) scores first.