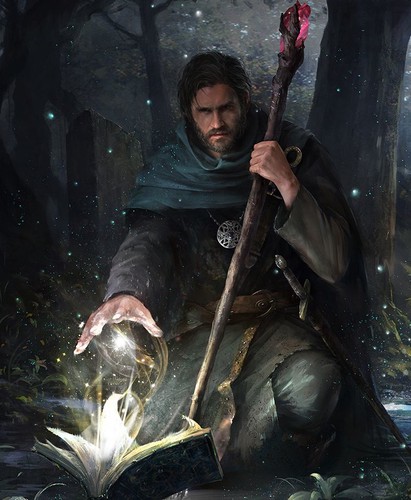 After regaining his powers again, by successfully enchanting Manchester City against Tottenham with spell worth just 1000 SCR on City win, warlock is ready to strike again! As you know Warlock is supporting Spurs and wants to see them in next stage of FA CUP. That's why I just throw another spell today. This time it's against Southampton. I threw 50 SCR worth X2 spell on betscorum. You can see it here: https://betscorum.com/en-us/game/53038. If you wonder why I picked up X2 it's because I don't want them to play X(which is also possible if I bet 2) and then to smuggle in next round on penalties or extra time. Spell must ensure Spurs progress to next round! That's why it's X2. It's easy way for getting 50 for first one who match it. It's like 50 SCR giveaway! What are you waiting for ? LOL
Now some serious look into this game. Tottenham won Manchester City, Dele Alli is under question mark because of injury earned by reckless tackle from Sterling. He will probably miss this game. It would be insane to put him in new game just 2-3 days after such attempt to break his ankle. New attacker Steven Bergwijn will not play too, because he was not in Spurs squad before first match against Southampton. Young Troy Parrott will be in match squad probably on bench. Mourinho will rest some players and I don't think those will be Aurier or Sanchez. Ings and Redmond are dangerous players and Southampton looks like in form. They are high on 6 game form table and surely they'll try what they can to stay in this famous competition. Yes Liverpool trashed them 4:0, but that's Liverpool, that's unbeatable leader of Premier League who is winning against everyone at the moment.
We'll probably see Lucas and Son in attack and they are not in to good form. Lo Celso and N'Dombele in Spurs are superb, but I think Southampton players will keep an eye on Celso better than in previous game when he ran near 4 or 5 of them before making assistance for goal. I expect defending orientated Southampton who will wait for some big mistake by Spurs or for some good counter attack. Since Spurs have 2 suspicious defenders Aurier and Sanchez where first can always make penalty or get red card and last make bad passes for 100% chances or misjudge flight of the ball or fail in simple clearing it's high probability Spurs will concede goal.
Once they concede they will need at least 2 to win and make this bet fail and I really don't think they can repeat almost 100% success when we divide shooting on target with goals scored. Yes I know Southampton isn't exactly Manchester City, but it isn't bad and out of form side either. I think Tottenham players didn't recover from celebration after winning against City and they will struggle to draw this game and maybe go to next stage only after penalties or extra time. That's if Hugo didn't rob some wine cellar after saved penalty in last game. :) I might be wrong, but I think this game will end with X again and will be decided after extra time or penalty shot out. If it comes to penalties Ugo will dominate. :)