My java program shows up a lot of green color (over or equal to 70% possibilities) for today. I have opinion that on Friday bookies are not so ready and their match fixing machiinery is working not so good because they are more concentrated on Saturday and Sunday when a lot of players fill up their bets. So Friday could be good day to catch some realistic results and to suprise them. :)


As you can see program throws Standard Liege 1 and more goals in second half, Niort 0-2 goals, Paris FC 0-2 (or under 2.5), Bayern Munich 3+ (or over 2.5 we call it 3+ here) ,Juventus 1, Eibar 2-3 goals.
For tomorrow I divided output on 3 pictures bellow: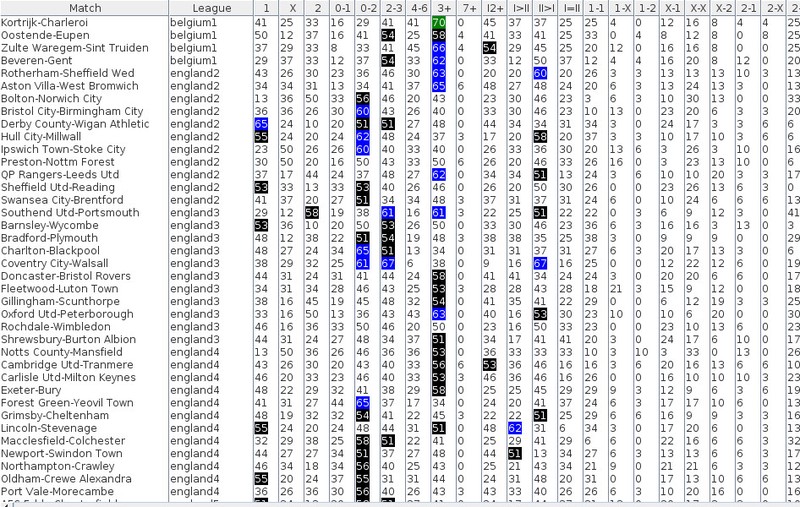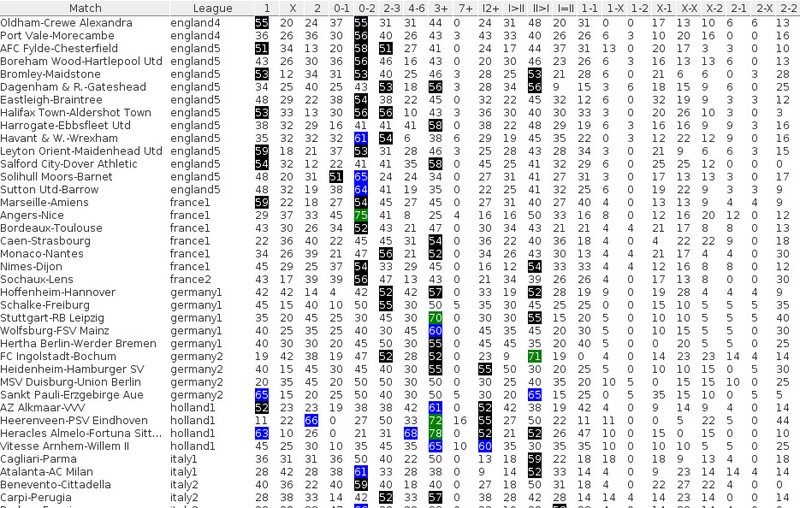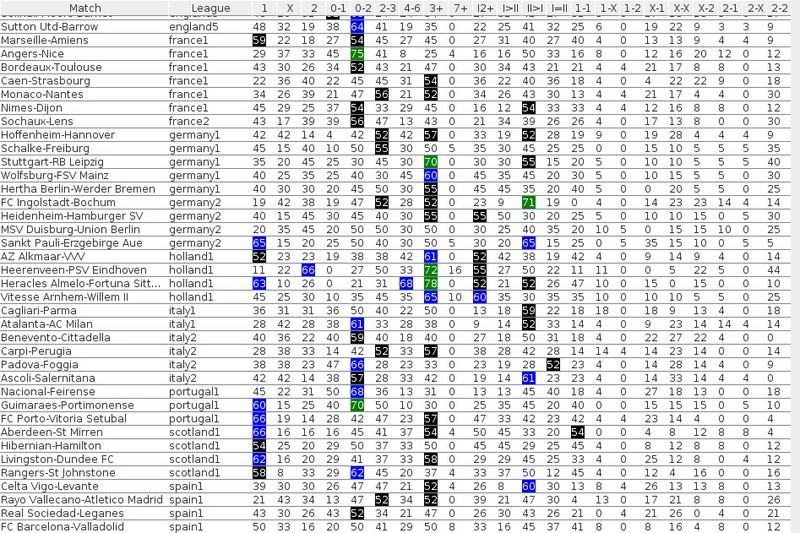 Charleroi 3+, Angers 0-2 goals, Leipzig 3+, Bochum more goals in second half, PSV 3+, Heracles 3+,Guimaraes 0-2.
As you probaly already know greens are 70% and above, blue are 60-69, black are 50-59%. I hope you can find your picks between all these games.

I will write again tomorrow for Sunday in hope to help you in search for justified risk. Meanwhile good luck!